Outbreak Manila is at it again, but this time, there will be no zombies to run away from, just a simple game of strategy, brains and speed through their new game BREAKOUT.
What is Breakout?
Ever wonder what it would be like to play in a REAL-LIFE escape room game? Breakout is an interactive game where participants will have to team up to find clues and solve logic puzzles based on various story lines and themed rooms. The goal is to escape in 45 minutes. Players are encouraged to PLAN as a team, SOLVE puzzles, and ESCAPE before time expires.
…to give you a little more idea what it's like…
A few years ago, famous cellphone games requiring users to tap on various objects in the room in search for clues became very popular. I remember playing these games and freaking out over the sound effects or sudden movements in the game. The objective of these games would be simply to escape before you are killed. The same concept applies in the movie SAW. I can't really say much about the movie as I was too scared to watch the entire thing! (haha, I know, I'm a scaredy cat!) But basically, Saw plays with these people by locking them in random rooms and requiring them to solve riddles and puzzles to escape. In Breakout, you and  your team will be doing just that. Don't fret, you will go in and out as a team at all times.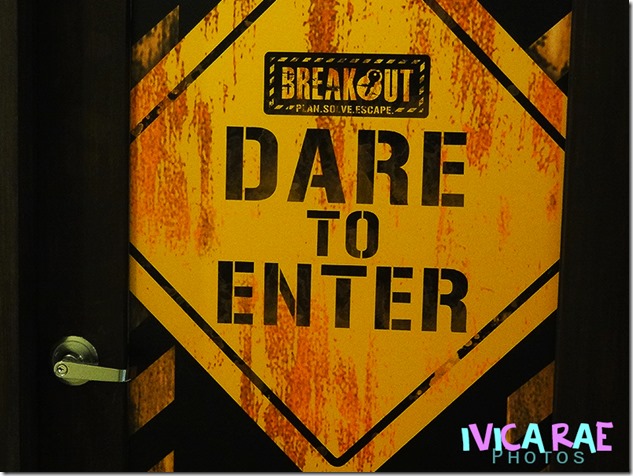 What: Breakout Philippines
When: Weekends of May 24 to July 5, 2014
Where: Paragon Plaza Ground Floor Reliance St., corner EDSA, Mandaluyong City, Metro Manila 1550

I was one of the lucky bloggers who was given a chance to try the game before it officially opened to the public. I can't really say much about it without giving away too much but I can say this, IT WAS SOOOOO FUN!! We loved it! Besides the game being very interactive, I thought it was the perfect type of activity for teambuilding and friendship building! You will have to trust each other's skills and help each other find necessary clues to escape.  At the moment, there are 2 rooms for you to choose from – Adarna's Lair and the Prison House. We tried Adarna's Lair, which if you are familiar with Outbreak Manila is the home of the famous Dr. Adarna.
In the game, you will really need to work with your team as you try to find all possible clues. Most clues are out in the open, you will NOT NEED to do anything drastic like break objects or destroy the place just to find the clues. There is a huge clock inside that will remind you of the remaining time. Use your time wisely! Unfortunately, we were not able to solve the puzzle before time ran out… which is why I will DEFINITELY go back to finish what I started! (Yes, you may register multiple times)
The organizers strongly encourage everyone to keep mum about what they find inside to avoid spoiling it for others. However, if you really can't keep a secret, please note that they plan to change the clues as often as possible to keep the good times rolling!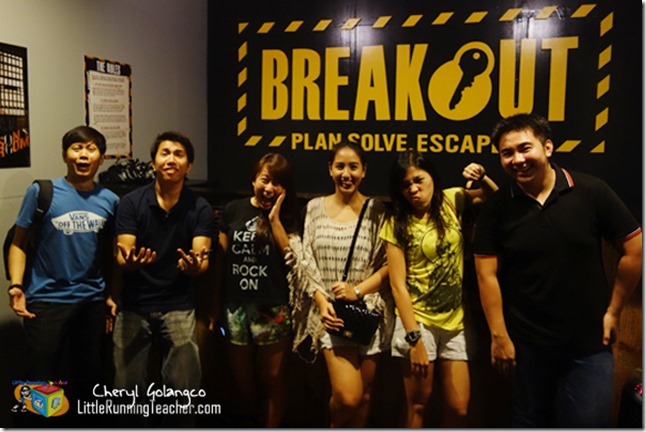 We weren't able to complete the puzzle in 45min! We'll be back!!
Breakout: Game Mechanics
This game won't put you in real danger
We want to play a game with you. For those who follow the Saw Series… No, we won't ask you to do anything crazy like chop off your foot or anything like that.
We offer several themed rooms, each one masterfully designed to be filled with elaborate logic puzzles you need to solve in order to Breakout.
You have to collect items, identify clues, solve mysteries, and break puzzles within 45 minutes.
This game requires teamwork, observation, creativity, and communication.
WHAT HAPPENS AFTER 45 MINUTES?
What do you get if you successfully Breakout? The prize is the priceless moment when everything falls into place and you finally find the solution. You will be the envy of your friends proving that you are, in fact, McGyver, Sherlock Holmes and Michael Scofield rolled into one (brilliant) person. The fastest ones will also earn a spot in our Hall of Fame and you will be honored… Your parents will be so proud.
If you don't escape, we will keep you in the room forever. Just kidding. Keeping you in the room against your will is breaking the law.
"Failure is just one step closer to success!" Feel free to play again. We offer a membership card that can get you up to 50% off your second try of the same room!


*Note that only your time during your first attempt will be eligible for the Wall of Fame.
Breakout: Registration Fees
For 1-2 persons  – P600 per person.
For 3-4 persons – P500 per person.
For 5 or more persons – P400 per person.
*Avail of the Membership Card
Pay a one time fee of P500 for a lifetime membership.
Get a 10% discount for the first game of each room you play.
Get a 50% discount for the succeeding games you play of the same room.
Get a 10% discount on official Breakout Merchandise.
* If your group is less than the maximum number of persons per room, you can opt to combine with other groups to try and get as much help as you can.
* Firm believer of STRANGER DANGER? Keep in mind that the price per person decreases the more you are in a group.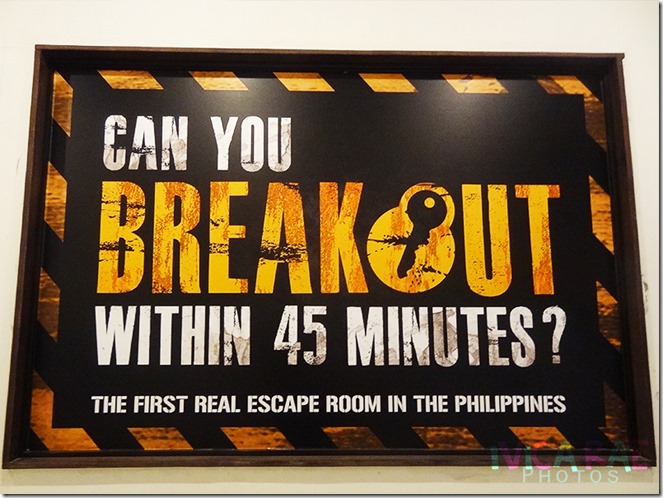 Breakout: Payment Options
OPTION 1: Online Reservation and Payment.
This is the quickest and easiest way to GUARANTEE your preferred room, date and timeslot for you and your friends. Simply go to this link and follow the easy instructions
*Note that there is a P50 additional fee per person for this payment method.
OPTION 2: Bank Deposit
Still a bit wary of online transactions? That's ok. We can do it the old fashioned bank deposit way. Send us an email at [email protected] with the email SUBJECT: BREAKOUT ROOM RESERVATION.
Please note that since accommodating your email may take some time, please INDICATE 3-5 preferred options of your preferred ROOM, DATE and TIMESLOT.
Expect them to get back to you within 24 hours for your room reservation confirmation and bank deposit details. We will need a scanned copy of the bank deposit within 24 hours. Failure to do so will cancel your reservation.
OPTION 3: WALK-IN
If you choose to live dangerously, you can opt to simply drop by DURING game days and take your chances for an availability in the rooms.
And just so you can't say we didn't warn you, we'd just like to let you know that we do NOT recommend this option. The last thing we'd want to do is to break the hearts of excited walk-ins just because all slots are filled.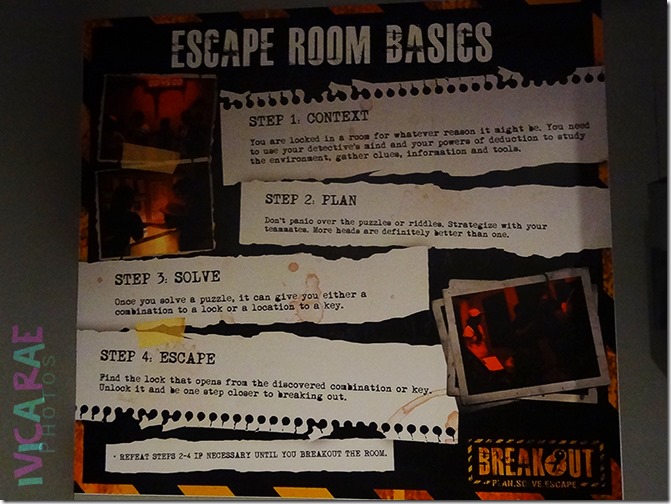 Breakout Rooms Choices
Adarna's Lair – 6 players or less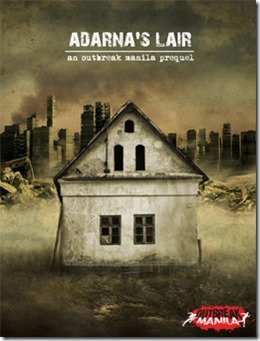 You are a detective trying to discover more about the virus during the initial spreading of the Zombie Outbreak in Manila. Succeeding rumors of Dr. Adarna being involved with the Outbreak, you investigate his house to look for solid evidence and perhaps a way to stop the infection before it becomes too late.
Upon entering the premises, you get a feeling you are not alone. You start hearing sounds you only hear in nightmares. Can you find the information you need and breakout before you become zombie bait?
Prison Room – 7 players or less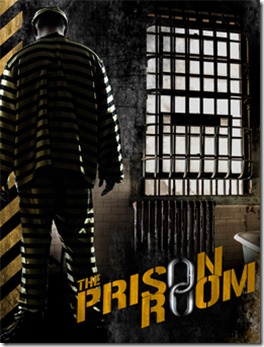 You are a distinguished police officer locked up after being wrongfully framed. For months, you have been plotting your escape but are intercepted by another officer who discovers your plans and knocks you unconscious.
Much later, you wake up to the sound of a prison riot and realize you're alone in the cell. With the commanding officer gone, you decide to try and escape before the guards return. 45 minutes is all it takes for a riot to clear. Can you remember your notes and breakout in time?
More rooms will be added as the game progresses, stay tuned by following this LINK.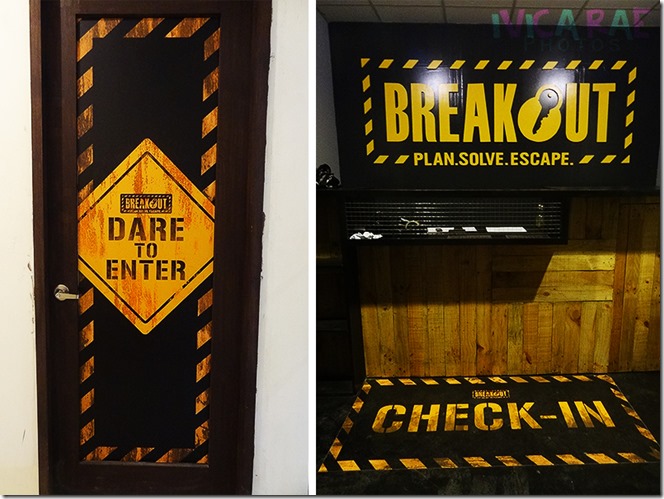 So book now and enjoy this one of a kind experience before time runs out!
For more information,
Breakout Philippines
Paragon Plaza Ground Floor Reliance St., corner EDSA, Mandaluyong City, Metro Manila 1550
Website:  http://www.breakout.com.ph/
Facebook: https://www.facebook.com/breakoutphilippines
Twitter: @breakoutph
IG: @breakoutph
Email: [email protected]
For updates on fun runs or to just keep in touch
visit http://www.facebook.com/littlerunningteacherpage
twitter.com/cherylgolangco