Last week's Gabay Guro Grand Gathering was a momentous event that I won't soon forget! All those celebrities singing and dancing on stage, not to mention all the super cool prizes given away certainly made it a day to remember for all teachers! Thanks again PLDT and MVP!
One of the most interesting prizes given away that day was probably the PLDT Kaasenso Cyberya, a mini internet cafe business.
PLDT Kaasenso Cyberya: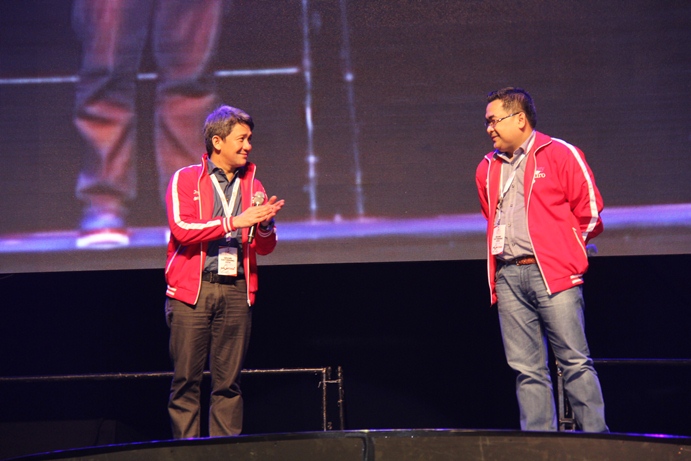 EVP, Head of PLDT HOME Business Ariel Fermin and Dept. of Education Asst. Sec. Toni Umali
Through PLDT KaAsenso's Cyberya, more and more Filipinos will be able to get a taste of being their own bosses as they start their entrepreneurial careers. Through this, Filipinos will be able to start their own business and not only earn from their internet rental service, but also give children the chance and opportunity to learn more through the world wide web. The best part is that customers will be able to surf the net for as low as P1! Yep, in a world where nothing comes cheap, it really it really makes me happy to know that at least now, children can access the internet and do more research for just P1!
The PLDT Kaasenso Cyberya is an all-in-one internet café package that is comprised of a complete PC set (with computer, cabinet, coin slot and timer) and high-speed internet powered by the #1 broadband, PLDT HOME DSL.
If you wish to start this very profitable business, there are actually only 2 requirements:
A capital investment for as low as P7,300 (if you opt for installment terms)
Barangay Permit to operate
The amortization for the unit is also very flexible and allows subscribes to pay only P500 for the first 3 months, giving you time to familiarize yourself with the whole business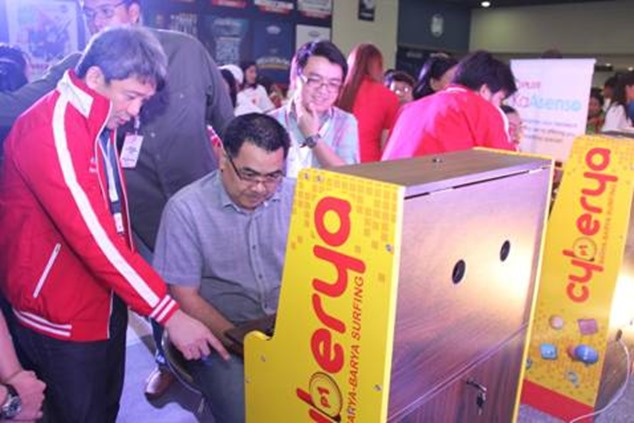 Dept. of Education Asst. Sec. Toni Umali, PLDT KaAsenso Product Manager Jon De Quiroz, EVP, Head of PLDT HOME Business3
There are 2 Cyberya units to choose from depending on your needs, these are the Surfing Unit and Gaming Unit. Both of which have full or installment payment schemes. With the PLDT Cyberya, all units are also given an extended warranty of 24 months plus after-sales support! It's the perfect small time business that does not only help the business owner but all those who will get better access to the internet through this business.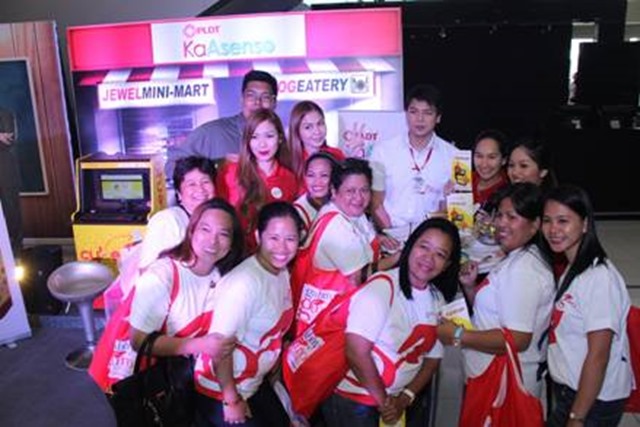 Ultimately, Cyberya envisions for every Filipino to be given the opportunity to start his/her own family business with convenience, thereby allowing him/her to earn extra for the everyday extra needs of the family.
To know more about Cyberya and other business-enhancing tools from PLDT KaAsenso
visit pldthome.com/cyberya
go to any PLDT Sales and Service Center
or call 171.