When cellphones first came out, there were a few things they could do…. TEXT and CALL. To me, this was enough. I didn't want those additional features 'coz they really confused me and I felt I wouldn't be able to maximize the capabilities of my phone. So, I stuck with my 5110 and 3310 cellphones.
But the  cellphone business is quickly booming. More and more brands are coming out, more and more brands are being known. HTC is one of them! HTC is a Taiwanese company that has been around for quite some time and is slowly becoming the top brand. It's one of the many brands that uses Android as its operating system, and since most apps are compatible with Android… that means more apps for HTC users!
–
I used to say that I'd never buy a top of the line cellphone with the many features, but when a friend of mine decided to resell her brand new HTC, I had to jump in and grab it. It was a spur of the moment thing that I absolutely did not regret. My old HTC phone worked wonders! There was so much that could get done, it was like having a mini PC in my pocket! I loved my old HTC TyTn, but I think I'm ready to upgrade to the new HTC ChaCha or HTC Sensation… and here's why.
–
–
HTC ChaCha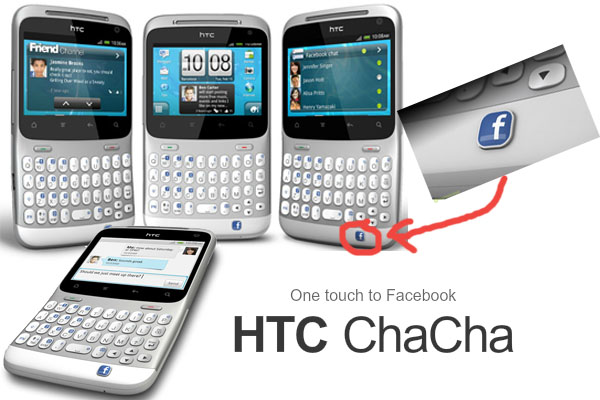 –
One of the key features of the HTC ChaCha is its dedicated Facebook button! Yep, you read it right! No longer do you need to click numerous buttons just to log-in to your favorite social networking site, 'coz this cellphone literally makes it just ONE BUTTON AWAY! You can now share pictures, music, videos and update status faster and easier! I guess the team just recognized the growing demand for Facebook apps and did something about it!
–
SPECS:
(taken from gsmarena.com)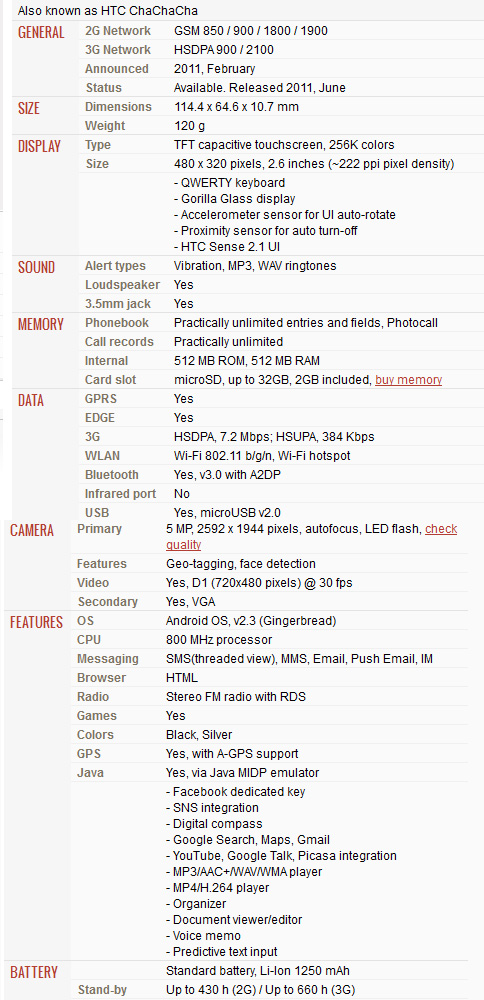 –
–
HTC Sensation: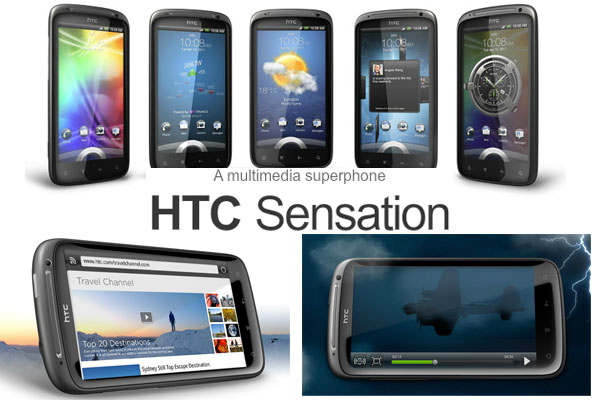 –
On the other hand, the HTC Sensation has a cool qHD (quarter high definition) display that's perfect to watch your favorite movies and videos! Plus with Hi-Fi audio technology, these movies are bound to sound GREAT! Besides that, the screen is made out of Gorilla Glass which means it's SCRATCH PROOF! To prove that point, the demonstrator actually tried scratching it using his car keys! Everyone in the crowd was on the edge of his seat! (Check the video below if you don't believe me) He then later on DROPPED the phone just to prove how well built it was. I think this phone's perfect for me! (hehe)
–
SPECS:
(taken from gsmarena.com)
–
Wow! Two cool and unique cellphones from HTC!!! …hmm… which one to get?
–
For more info,
visit the HTC website at: http://www.htc.com/
To know more about what took place at Blogapalooza, check out:
/blogapalooza-one-pre-show-and-early-birds/
And, to be part of the NEXT Blogapalooza (whether as blogger or sponsor), check out:
http://blogapalooza.wheninmanila.com/