Define sexy… Merriam Webster would define it as being generally attractive or interesting… but exactly WHAT does that mean? In today's generation, I'm guessing around 75% to 80% would tell you that being sexy meant being really thin and skinny but with a huge chest and a full bottom. Which is why I can't exactly blame the thousands of teenage girls (and adults) today who do nothing but DIET. They hardly eat anything that their bones are already showing… and yet they still complain saying, "Ang taba ko na!" (I'm already so fat).
–
There are so many girls whose confidence and self esteem are so low that they start crash dieting and taking a variety of slimming products just to lose a few extra pounds or loose skin. They deprive themselves from eating and risk being underweight because they think that THAT'S SEXY.
–
Being sexy to me is just a state of mind. Sexiness is not defined by the curves on your body or the size of your pants. To me… being sexy means being confident. It means being proud of who you are and what you are! It doesn't matter if you're waistline is 24 or 42… what matters is how you carry yourself; how you show off your difference and most importantly how you thank God for making you who you are — a woman who is PERFECTLY IMPERFECT.
–
…and if you can't see that, I'm sure a session with the BOUDOIR DOLLS would change your mind.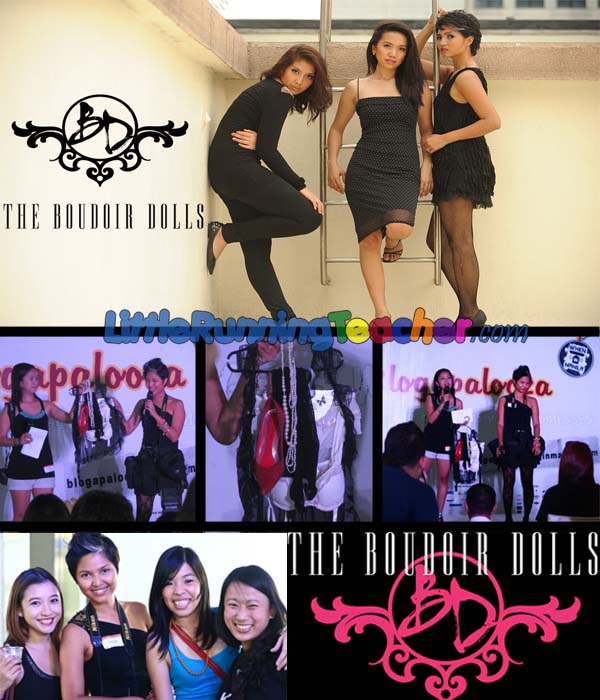 –
The Boudoir dolls is an ALL WOMEN group of photographers catering SPECIFICALLY to women! Their style of photography is not the typical portrait shot with floral backgrounds. With them, you will really get to explore your inner beauty. It's all about women empowerment, it's about celebrating beauty regardless of AGE, COLOR, SIZE and SHAPE!
–
Don't worry though as the group does not intend to take any photos that are TOO revealing or similar to poses made on sexy magazines. The main goal is to emphasize each woman's beauty. Pose the way YOU want to pose. Take the photos as a gift to yourself and use it as a reminder of your beauty and uniqueness.
Hannah Villasis of FlairCandy.com at her Boudoir Dolls photo shoot
–
"We know the joy, the trials & the triumphs of being a woman. Each shoot is your story mixed with a little bit of ours. It's sexy yet classy. -The Boudoir Dolls"
–
The Boudoir dolls have had photoshoots with a variety of beautiful women – teenagers, bloggers, lawyers and teachers. They've even taken pictures of pregnant women, cancer survivors and 50-year old ladies! Sexiness and beauty chooses no age or status. As Psalms 139:13-14 says, "We are all wonderfully and fearfully made"
–
Don't ever let other people's perception of beauty change the way you see yourself.
–
–
BOUDOIR DOLLS PHOTOGRAPHY
Studio address : Imagine Nation Photography 17Q G. Araneta Ave. Quezon City
Tel No : 713-7189
For more information or to schedule your OWN photo shoot, check out:
http://www.theboudoirdolls.com/
To know more about what took place at Blogapalooza, check out:
/blogapalooza-one-pre-show-and-early-birds/
And, to be part of the NEXT Blogapalooza (whether as blogger or sponsor), check out:
http://blogapalooza.wheninmanila.com/