People love to document stuff. We take pictures of our friends, of the venue and even of the food! Almost everyone loves taking photos, whether it be with their high class DSLRs, digital cameras or even with their cellphones. Slowly, cameras are becoming a necessity or an excessive want.
–
Back in the days, if we wanted to have memorable photos of an event… we would hire a photographer or two to cover the event. Today, only big events hire these photographers because most people can just take their own photos or log into Facebook and see the guests' photos and coverage of the event. Today, photobooths are rented to sort of cover the event, but mostly to serve as a souvenir for the guests and host. Though I love the photobooth, there are already TOO many photobooths businesses and all seem the same to me. They only vary in their prices and the way they create the templates for each event.
–
So MOVE OVER photobooth 'coz there's a new kid in town! Big K-imaging presents KAMERAMAN! Kameraman is a mix of the photo coverage and photobooth concept, and I must say I LOVE IT!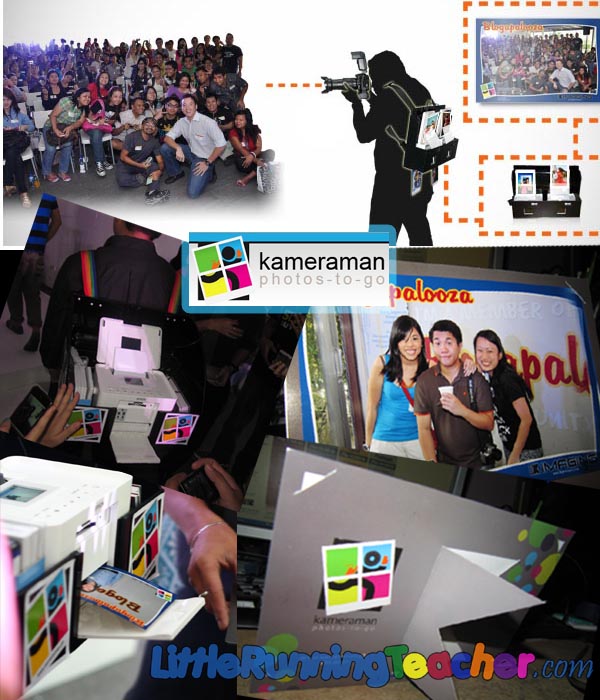 –
Kameraman truly has the best of both worlds. You see in a standard coverage, you have to wait for your photos to be printed. This was one perk of the photobooth 'coz here, you can instantly see your photo. Unfortunately, you have to wait in long lines for your turn, unlike the standard coverage in which you can just holler to the photographer to take your picture regardless of where you are. Kameraman has the pros of these two. With Kameraman, you don't need to fall in line and wait your turn,'coz they'll come to you. Moreover, with two printers ALREADY connected to the camera and mounted on their back (like a backpack), your photo will be printed in a short amount of time!
–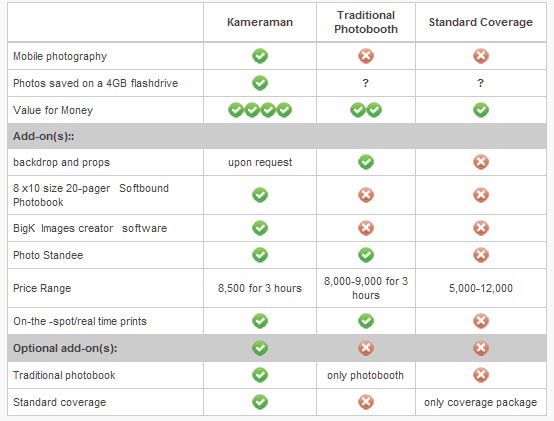 –
–
I really really LOVED Kameraman! Can't wait to bring them with me SOON! :)
–
For more info on their services,
Check out their website at http://kameraman.ph/
To know more about what took place at Blogapalooza, check out:
/blogapalooza-one-pre-show-and-early-birds/
And, to be part of the NEXT Blogapalooza (whether as blogger or sponsor), check out:
http://blogapalooza.wheninmanila.com/