Running is my passion, and working out is slowly growing to be an addiction. Like most of you, I find it important to keep my body in shape. Then again, I am only human and my body needs to rest every once in a while. So what better way to pamper our tired selves than by treating ourselves to a spa?…and not just any spa, check out Sofitel's own, Le Spa.
Le Spa at Sofitel Philippine Plaza
Worldwide ancient traditions meet the refinement and skill of the latest in French cosmetology to create Le SPA: an exhilarating and rejuvenating experience. Awake your senses and feel re-energized with a selection of health and beauty treatments. Explore a new kind of spa experience with a wide range of poetic and surprising treatments. Discover all the ingredients to sublime your natural glow and make the stresses and strains of daily life fade away with our menu inspired by gastronomy. Le SPA at Sofitel Philippine Plaza Manila invites you to experience exclusive treatments in our Spa Suites for an unforgettable moment of Wellbeing and Beauty.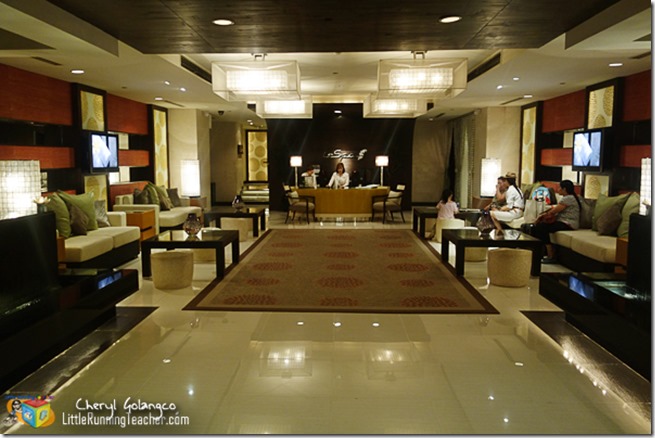 I've fallen in love with Sofitel since I discovered it a few year's ago through Spiral. Now as I get to know explore this hotel even more through Vietura and Le Spa, I fall even deeper.
Le Spa Ambiance
The ambiance of Le Spa will make any visitor feel comfortable and relaxed from the moment you enter its doors. The waterfall display, the huge carpet, the multiple sofas and the yellow lighting captured exactly how a spa should look and feel like.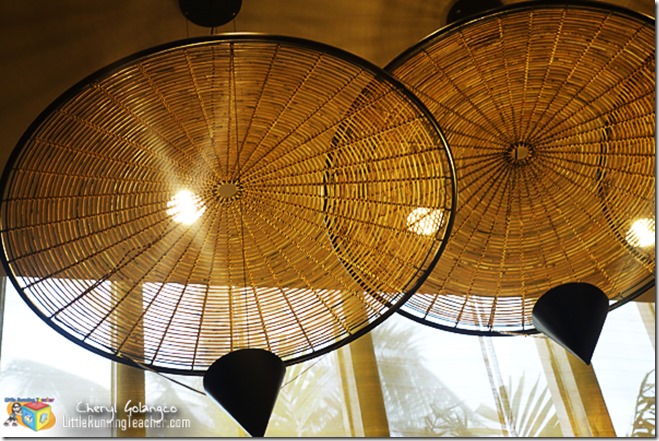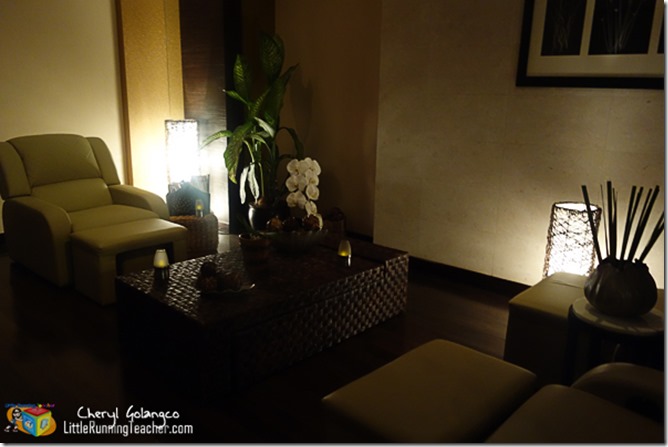 Le Spa Couple's Room
We were immediately escorted up to our room upon arrival. As the door flung open, I couldn't help but gasp. Wow!! Now THIS is a spa!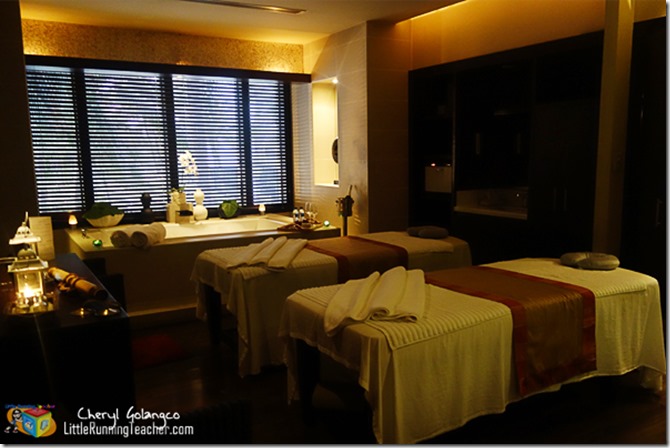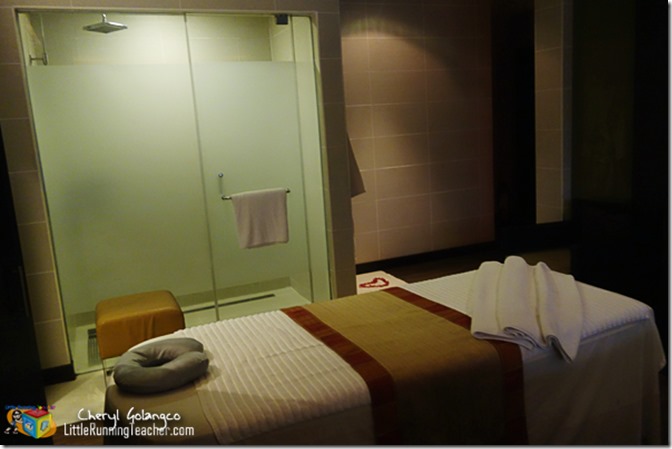 There were two very comfortable looking massage beds side by side. One one end was a shower room and on the other was a Jacuzzi-like tub. We had availed of the couples room which to no disappointment would really make any couple fall in love again. Upon entry, two bath robes hung by the door with a rose petal heart on the floor beneath it.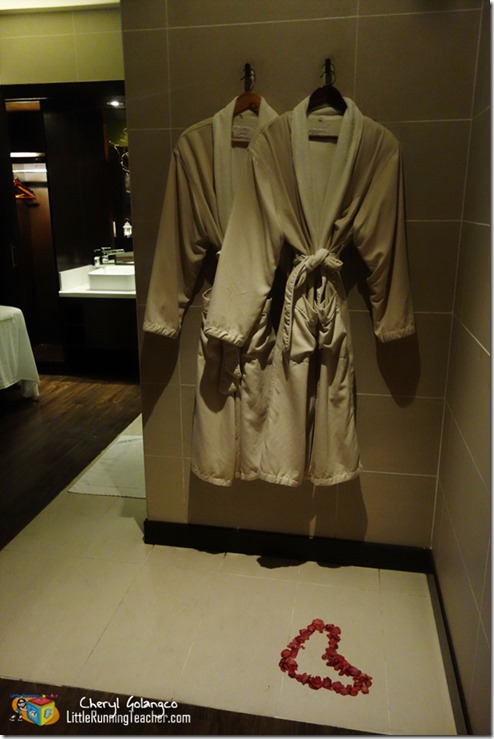 Meanwhile in the Jacuzzi, rose petals were scattered all over while a tray of fresh fruit and wine lay atop the corner of the tub. The light was dim and the aura was perfect. I had almost forgotten I was in a spa because of how soothing and romantic everything was. Le Spa definitely knows how to set the mood.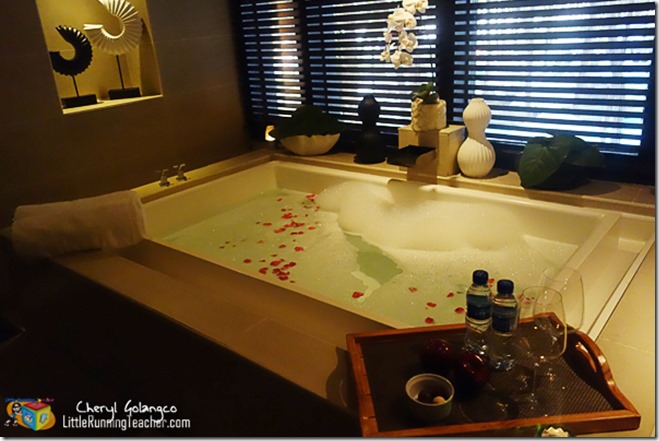 My fiancé and I spent a few minutes just waddling in the tub to relax. I almost fell asleep because of how warm and perfect the water was. After we felt we've had enough, we each took a quick shower to wash off the soap and casually rang the bell to call the masseuses in.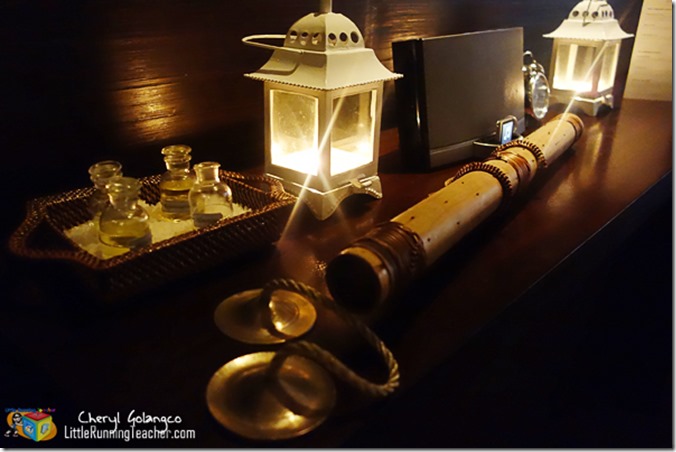 The massage was great! I don't usually like hard massages so I'm easy to please. (hehe) The masseuses pay attention to what you want. Prior and after the massage, they even engaged us in conversation, telling us all about Le Spa.
Our massage lasted for only about an hour. It would've lasted longer had I not arrived late for our appointment. None the less, I appreciated that they still entertained us despite our tardiness.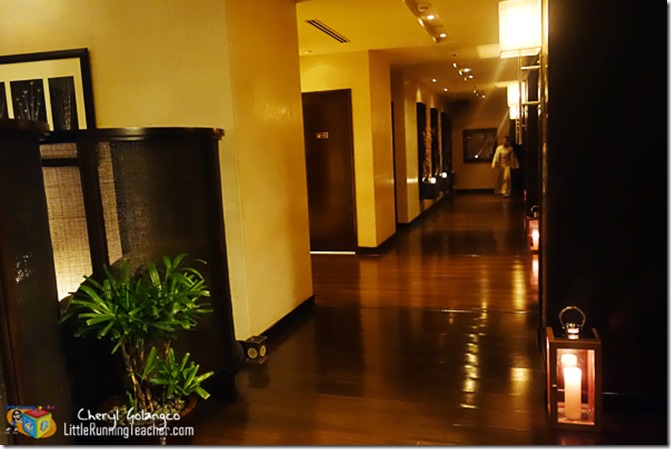 Le Spa has a variety of massages and packages to choose from, simply visit their site and I'm sure you'll find something of your liking.
Le Spa
www.sofitelmanila.com/en/le-spa.html
https://www.facebook.com/SofitelManila
For updates on other runs or to just keep in touch
visit http://www.facebook.com/littlerunningteacherpage
twitter.com/cherylgolangco