After a day's hard work or a weekend's long run, wouldn't it be nice to just sit back relax and have someone massage those tight muscles for you? Mmm…. I can just imagine it now. Doesn't that feel good? Makes me want to go visit the spa again all of a sudden! Don't you?
–
Last week, just right after running a short 10km at the Condura Skyway Marathon, I got to visit the newly opened Mont Albo Spa in Makati. The name may sound familiar because they already have 25 smaller branches called the Mont Albo Massage HUT! Last week however, they opened their first HIGH END branch and it's situated right in Makati.
–
The Mont Albo Massage Spa is located inside a building, beneath it was a branch of East West Bank. The guards directed me to the second floor where the luxury spa was located. When I got there, I noticed a glass door and what seemed like a cozy living room. I was unsure if I was in the right place but it  looked like the only room on the 2nd floor. As I enter "Buenas Diaz Señorita" and I knew, this was it.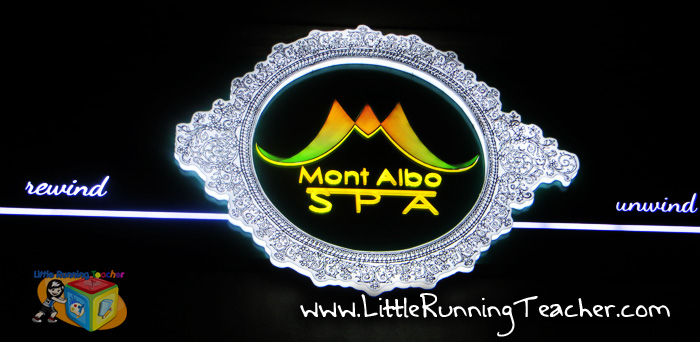 Luxury Spa in Makati: Mont Albo Spa
From the moment I walked in Mont Albo Spa, I already felt relaxed and cozy. The ambiance, the scents, the wooden furniture all took part in putting me in a very relaxed state even before the actual massage began. The people there were also very friendly and accommodating. You couldn't help but smile as they treat you like a prince or princess!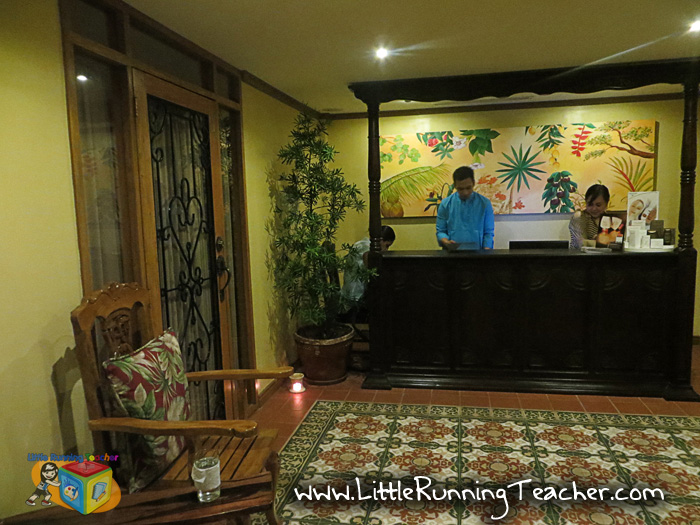 Mont Albo Spa currently has 3 signature massages: Hilot Batangan, Nueva Segovia and the Nueva Caceres. I tried the Nueva Caceres massage today. The Nueva Caceres massage is a 60 massage with oil, inclusive of sauna and buffet dinner and is priced at P1450.
"Nueva Caceres, the Spanish ciudad that is located to the former Provincia de Camarines. It became the haven of deep profession of Christian faith in the region. Relieve stress with the gentlest touch and powerful strokes using the most luxurious massage oil specially blended to be soothing, moisturizing and nourishing."
Unwinding and Relaxing at Mont Albo Spa
While I was talking with the people behind the front desk about their services, a lady from the other room comes out and greets me a good afternoon. She introduces herself as "Marisse" then requests me to go with her to the next room. She spoke so subtly and calmly that I felt I needed to speak as gently as she did too.
As we entered, I was surprised to see how much bigger the place was. The lobby wasn't even half of it! There were a total of 10 private rooms: 8 singles room and 2 couple rooms. I was led into one of the rooms and asked to take a quick shower.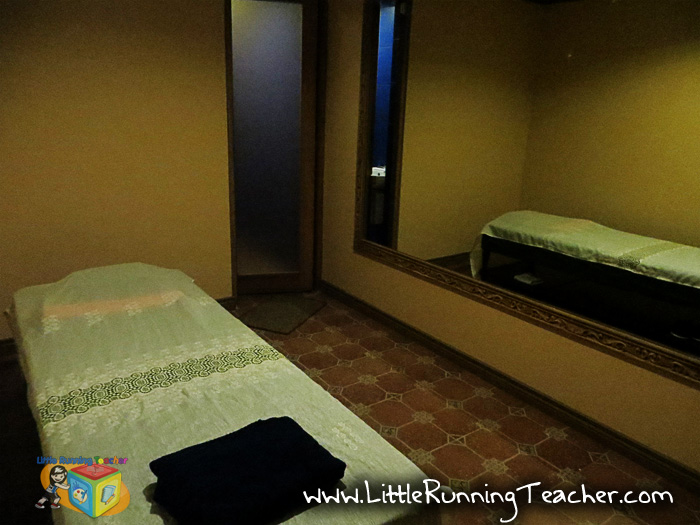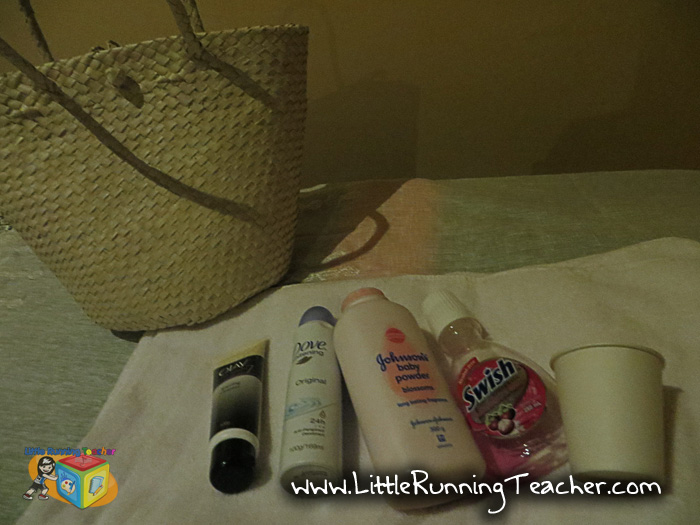 They had a basket filled with after shower needs like deodorant, powder, etc.
–
After my quick shower, I was led to the sauna room. It was my first time to go into an actual sauna room with the heated rocks and stuff. Part of my claustrophobia kicked in. However, Marisse stayed outside the glass door and waited for me so I somehow felt safe. Guests are allowed to stay inside for a maximum of 15minutes. It felt really good to feel the sweat drip from my body. So that's how it feels to be soaking wet from sweat!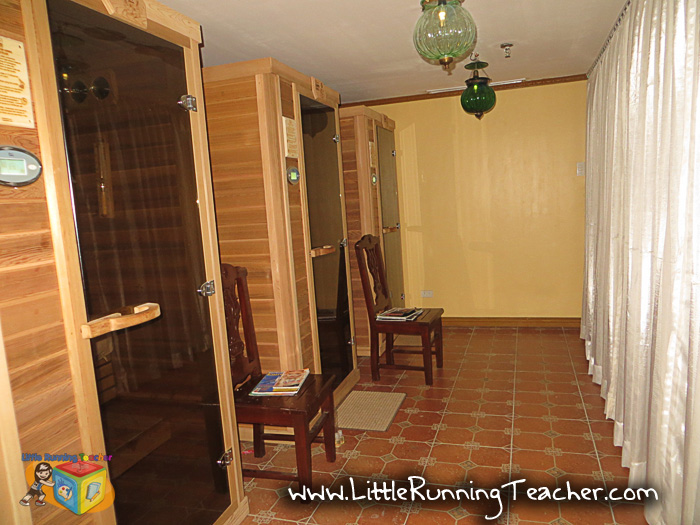 I loved that each customer gets his/her own Sauna room. Privacy can really be an issue sometimes. And see those chairs beside each room? That's where the masseuse will wait while you take your sauna. It really made me feel like royalty!
–
I then took a quick shower while Marisse waited outside my room and it was finally time for my Nueva Caceres massage. The massage was DIVINE!! Completely relaxing and rejuvenating even. I actually fell asleep halfway! Her massage was not too heavy but with the right pressure, got to my tied and twisted muscles.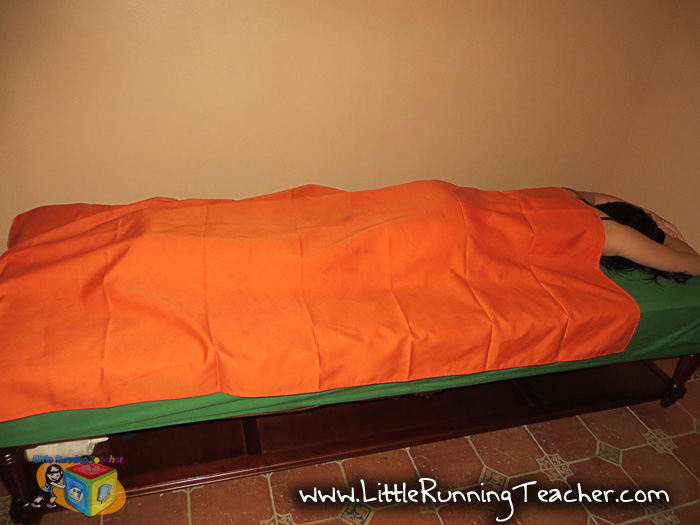 Unfortunately, the massage had to come to an end. I really wish it didn't! This was the most relaxed I'd been in a while. I was then served a hot cup of tea and a slice of delicious chocolate cake. Marisse gave me 15 more minutes to rest and then led me to the dining room.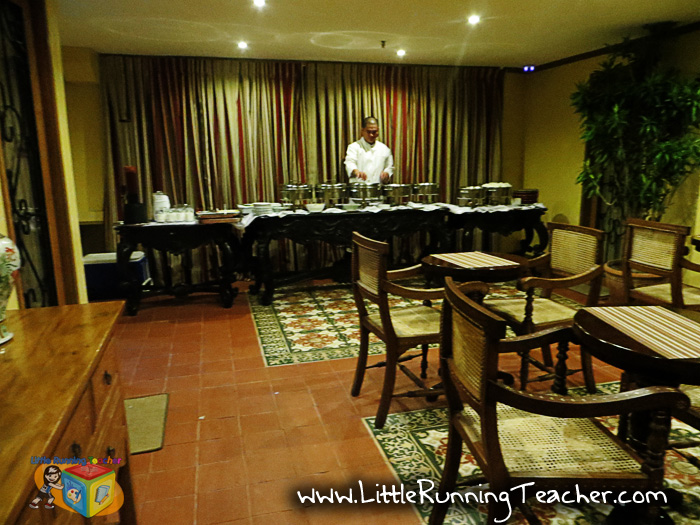 Even the dining room felt cozy! You know that feeling of being so rich you can just sit in a restaurant and read a good book while you dine? That's how I felt. Like I was in a 5-star restaurant just taking my time and enjoying the ambiance.
I will definitely return to Mont Albo Spa! Not only because the spa itself was relaxing but because the entire place just made me feel like royalty. The private rooms, private saunas, the way the staff greets customers, everything! I absolutely loved it!
So, after a long run or a tiring work week, why not head on over to Mont Albo Spa? You won't regret it.
Mont Albo Spa
2nd floor High Pointe Bldg., 1184 Pasong Tamo corner Yakal St., 1203 Makati
(02) 403-2270 | 0917-887-60-70
https://www.facebook.com/MontAlboSpa