If you want to get that ideal body, then a simple diet is not enough. Though it helps, you won't get your picture perfect body without a little work out.
So what are some good gyms we could visit? I live somewhere near QC and there really aren't that many decent gyms in the area. Luckily, I recently discovered this cool new gym along Gilmore Avenue – Platinum Executive Fitness Gym! It's the gym that has everything you want and more!
Platinum Executive Fitness Gym Facilities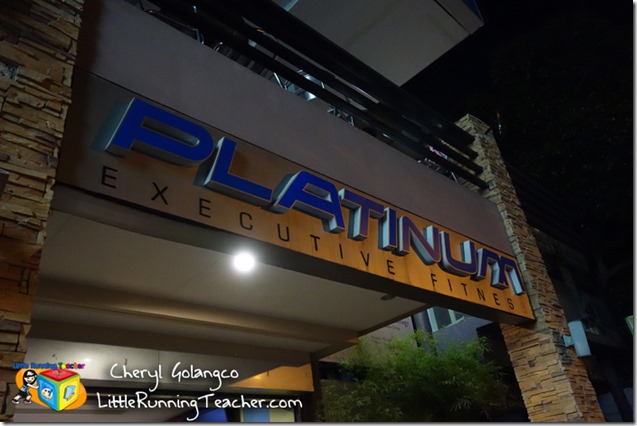 Personally, I felt most gyms looked the same. It isn't necessarily a bad thing, but it makes some gyms look dull. This is NOT the case with Platinum Fitness. Upon entering, you would immediately be greeted by the friendly staff at the front desk and  2 very comfortable sofas. Chill and relax while you wait for your turn.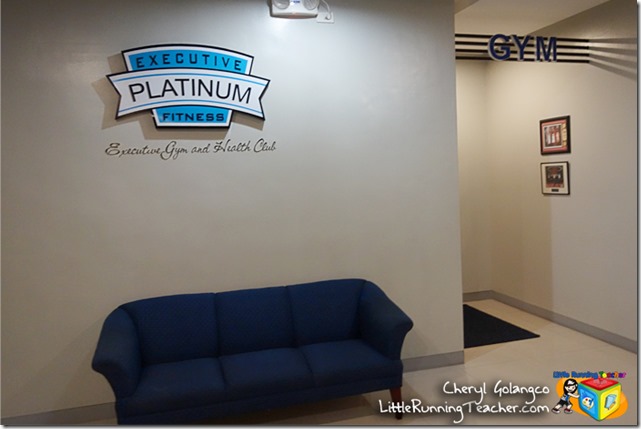 Comfortable sofa at the "lobby" before entering the gym
Also in the lobby is the entrance to each gender's locker rooms. The girls on the right and the men on the left. Both locker rooms look more or less the same with more than just lockers inside. Keep reading to find out more.

Platinum Executive Fitness Gym Locker Rooms

Inside the locker room,  you will find the typical lockers, showers and dressing room. But more than just that, each locker room has a special Jacuzzi for you to relax in after a tiring workout session. Moreover, each locker room also has its own steam room and sauna room. These are things not often found in other gyms.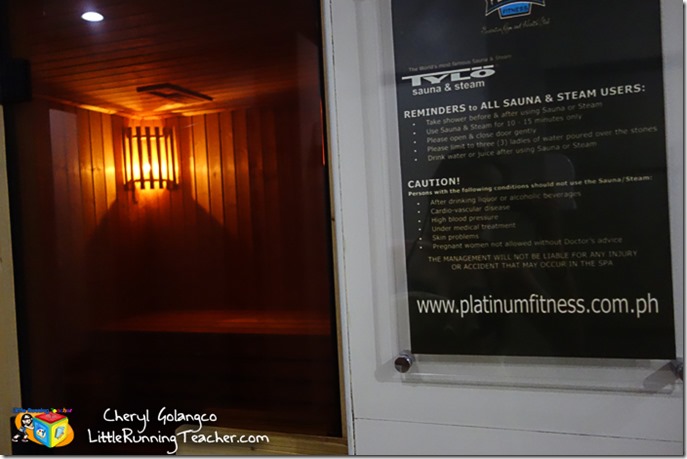 No towel? No keys? No problem!
Forgot your gym locks and keys? No worries! One thing I hate is bringing a padlock and those small keys for my gym locker. It's just such a hassle. Moreover, I don't like bringing a bulky towel, soap and shampoos because I usually have to go to work before or after my workout. Well, worry not because Platinum Executive Fitness Gym has got it all. From RFID locks, to towels, soaps and shampoos and even slippers for all the members! All you need to bring is yourself! How cool is that?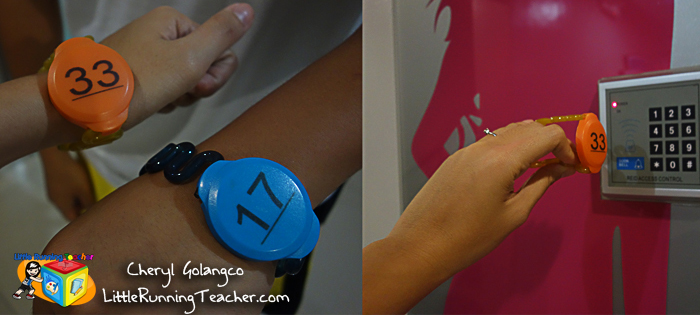 Super cool RFID locks
Platinum Executive Fitness Gym Spa Area
Oooh, the spa area has got to be one of my favorite parts! Though gyms often offer some sort of recovery area, Platinum Executive Fitness Gym makes recovering much much more relaxing! When I was informed of a spa, I honestly expected a small room with a masseuse, I didn't expect an entire room complete with spa essentials and comfortable beds. Just the sight of it already makes me feel so relaxed.

"The Platinum Spa offers a variety of massage from luxury hand and foot care to full body massage. A sure way to relax and escape from stress. "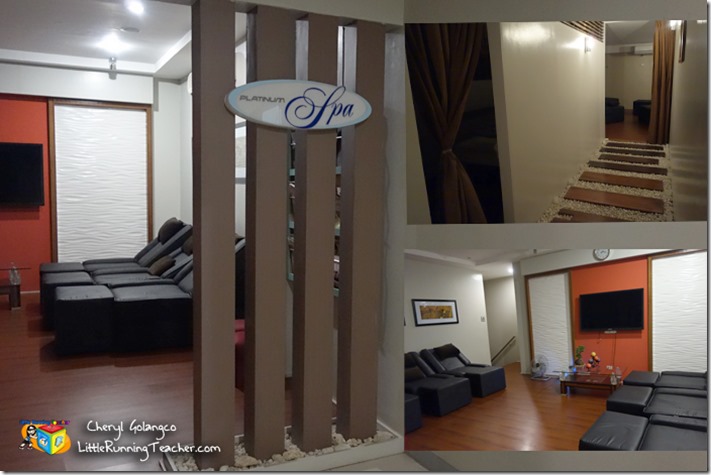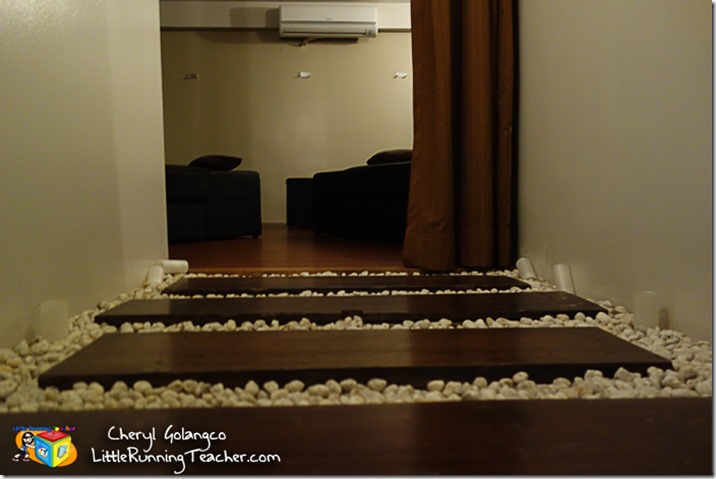 Platinum Executive Fitness Gym Swimming Pool

My mom often tells me how swimming is the equivalent of a full body workout, and she's right. Swimming is an excellent cardiovascular workout that can promote muscle toning and weight loss. You'd be glad to know that Platinum Executive Fitness Gym has this huge pool downstairs! I don't think it's an Olympic sized pool, but trust me… it's big!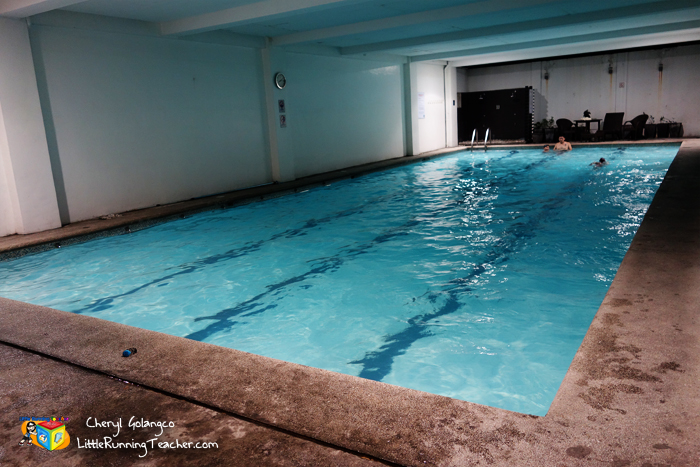 Platinum Executive Fitness Gym Workout Area
The workout area isn't as big as others, but it has just the right number of equipment. It's spacious and well organized too.  They've got state of the art equipments from Precor Strength Training Machinese which you can enjoy while watching your favorite  TV programs on the treadmills.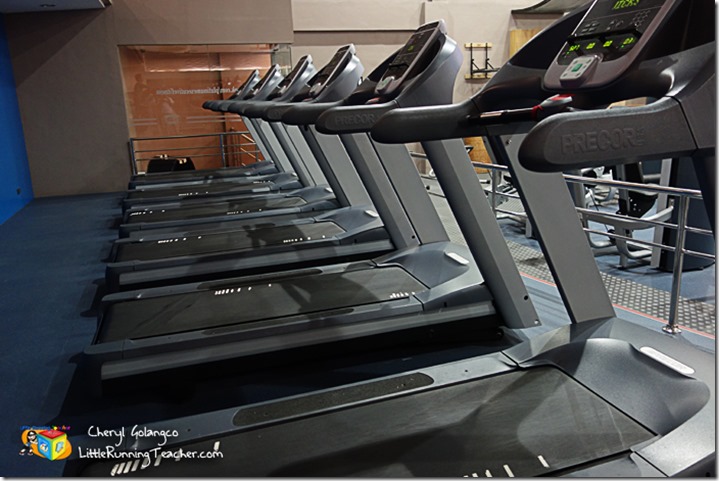 Treadmills and other equipment for cardio all in a line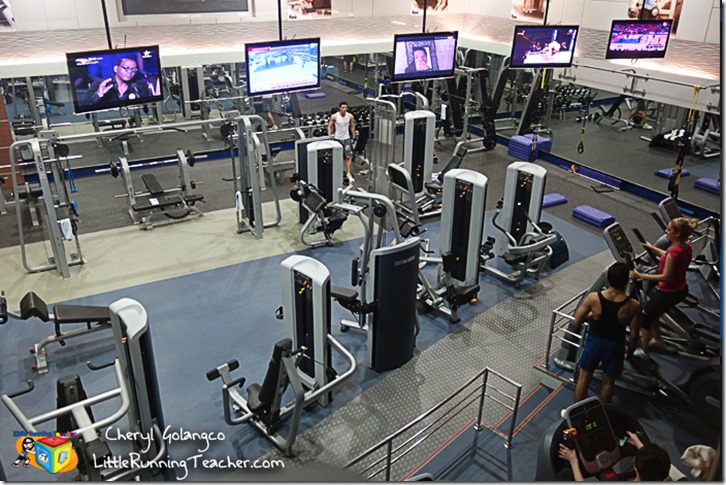 Aerial view of the gym. Check out all that space and equipment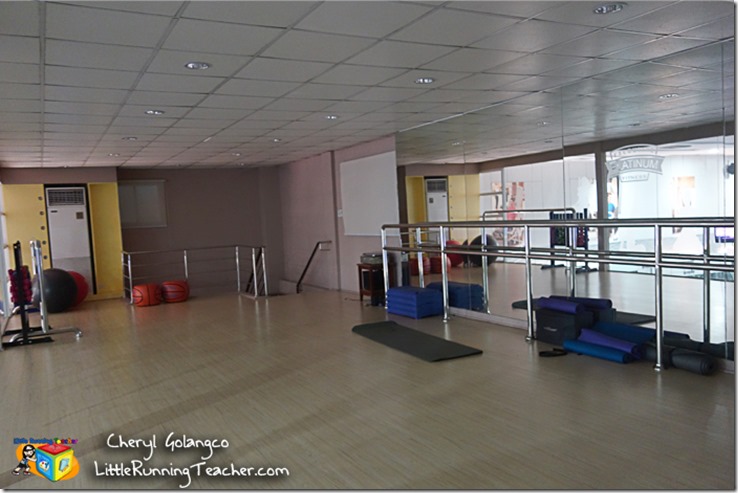 2nd floor workout area. Usually used for the different classes
"So whether you're pressing, curling or benching, Platinum Executive Fitness Gym has the resistance machines to shape your physique. Literally tons of free weights to work every part of your body."
Platinum Executive Fitness Gym Coaches and Staff
More than just the facilities and equipment, a good gym would require helpful and friendly coaches and staff, all of which are present here. The size of the gym is perfect for the coaches and staff to be able to see all attendees and help our if necessary. The coaches usually have their own fees if you want the to really pay close attention to you, however, they don't mind helping out a bit or answering some exercise or nutrition related questions.
Check out Coach Mon giving us some tips on getting that sexy body
Coach Mon in action! More than just a consultant, he became my personal trainer throughout my workout. He gave me sets to wok with and made sure I was doing it right.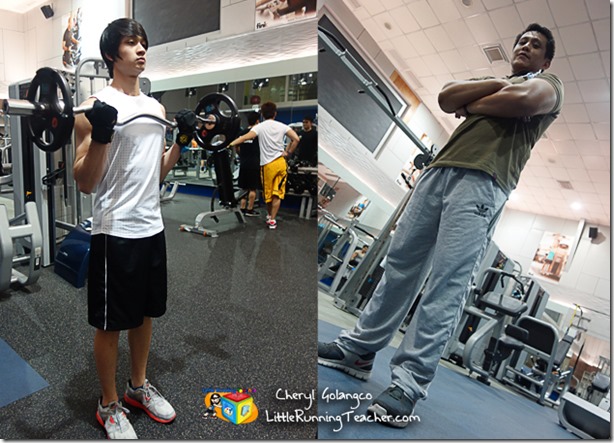 Brian Martinez (left) is the model of Platinum Executive Gym and one of Coach Mon's proud works. According to Coach Mon, Brian used to be 3 times bigger when he first started working out. Today however, Brian sports a tight 6 pack! Nice!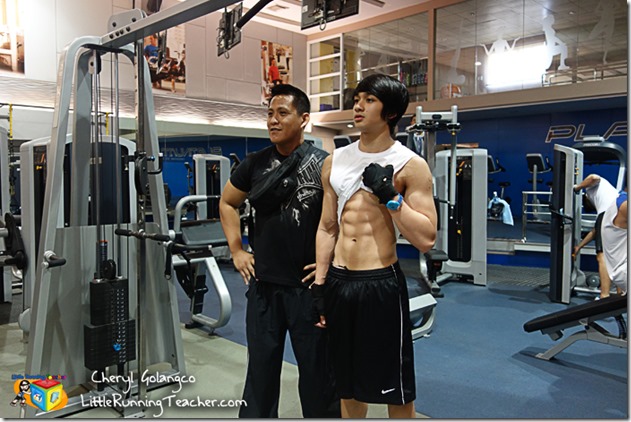 Check out Coach Mon Garganera and make sure your workout is done right. You can reach him through Platinum Executive Gym and Health Club or contact him through his personal number 0915-172-2964
Platinum Executive Gym and Health Club
19-21 1st St. cor. Gilmore, Brgy. Valencia, New Manila
Quezon City, Philippines
+63(2) 410-3370,  +63(2) 410-3379, +63(2) 411-4772
Email: [email protected]
www.platinumfitness.com.ph
https://www.facebook.com/PlatinumExecutiveFitnessGym