I love to work out. Since I started running 5 years ago, I've gotten myself involved in a variety of exercises, all with one goal in mind – TO STAY FIT. When I started paying more attention to my physical health, one of the first things I did was to look for a gym. Unfortunately, with my crazy work hours as a teacher and a blogger, regular gym hours just won't do. Which is why I was ecstatic when I heard Anytime Fitness was coming to the Philippines!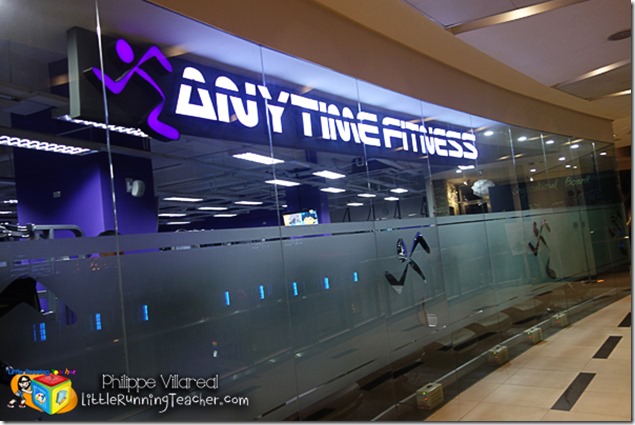 Anytime Fitness first started in Minnesota, USA 12 years ago. Today, they have around 3000 branches around the world, including the Philippines. Their first local branch opened last year (2014) along Robinson's Pioneer. Just a few months later, 2 more branches opened – one in Hemady Square and another in Bonifacio Global City.
Last February, I started working out at their Hemady branch, and I was very much impressed! Besides the very convenient hours, Anytime Fitness looks very professional and definitely very safe. So why should YOU sign up now? Keep reading and find out!
Anytime Fitness: Your 24 Hour Neighborhood Gym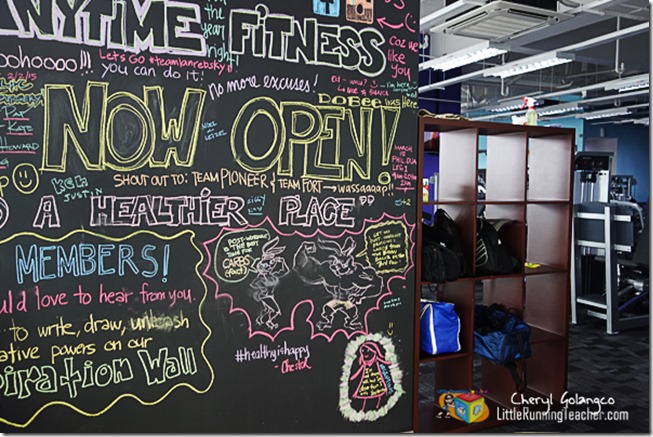 "The concept was developed to help real people overcome the barriers to a healthier lifestyle by offering a convenient, clean, safe and secure option with the worlds best equipment and programs at an affordable price." shares Johannes Raadsma, Anytime Fitness' Philippine director.
"The Philippines is at a real tipping point with an increasing demand for health and wellness services, driven by the economic growth but also by the real need for people to pursue an active lifestyle due to health topics such as obesity, diabetes, hypertension and others."
Having a gym that's open 24/7 allows people in all forms of lifestyles to workout – NO MORE EXCUSES.
Anytime Fitness: Is it Safe?
That was one of the first few questions I asked when I first entered Anytime Fitness. I love that this gym is open all night, allowing people like me to workout whenever I can or want to. However, I had to ask, "Is it safe?" Is it safe to be in the gym alone at night? Sir Jun, one of the head coaches and branch managers shared just how safe it is. First off, there are CCTV cameras ALL OVER the place. Every corner (except the comfort room of course) is equipped with a CCTV camera, so you know someone is always watching. Secondly, they have this area in all their branches that has all the necessities in case you feel uncertain or unsafe.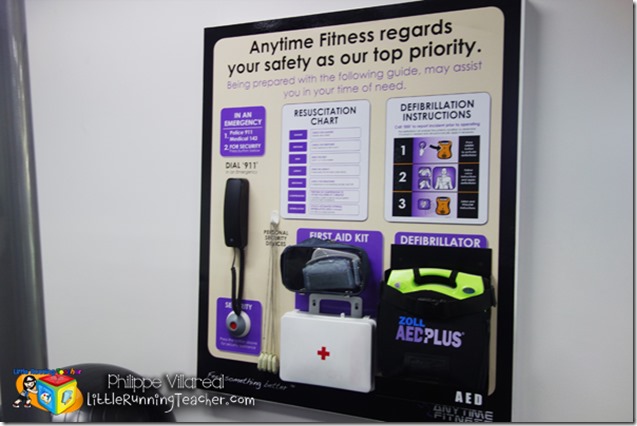 As you can see above, mostly everything you need in case of an emergency is readily available. The red button on the lower left works as a security button. It is connected directly to the building's security office and immediately alerts the security personnel if triggered. The necklace-like things hanging beside it are "portable-security-buttons." In case you feel uneasy in the gym, you can easily hang this around your neck and call for help if you need it. Since there are no CCTV cameras in the bathroom, the security button is also placed in each room just in case.
Moreover, to enter the gym, you will need a KEYFOB. It works like an access ID which you need to tap before the doors automatically unlock for you. Only members are granted this access during the wee hours of the night. If someone else goes in with you, the computer will be able to detect that and automatically send a warning.
Anytime Fitness: Classes and Equipment
Anytime Fitness can be summarized in 3 words – convenient, clean and safe. Moreover, they make sure to provide the world's best equipment and programs at an affordable price.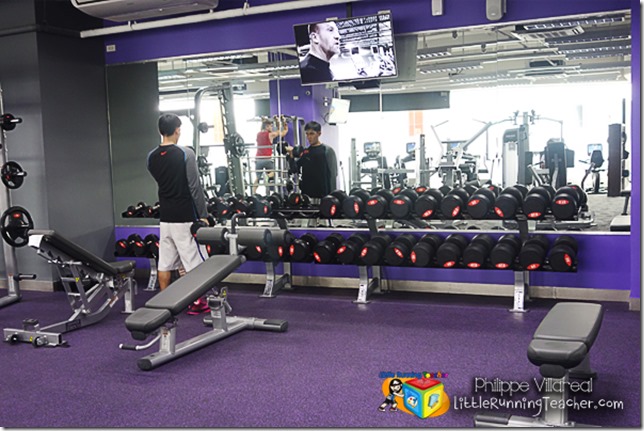 –
At Anytime Fitness, members can look forward to an incredibly personal and non-intimidating experience with a real community/social setting within the gym. People can expect that Anytime Fitness is not here to chase their wallets but rather their fitness goals.
Coach Ed teaching us different exercises for strengthening and weight loss
The coaches there are very friendly. Even without hiring a personal coach, they will voluntarily assist you and even offer you a workout set you can follow for your specific goal. They also make sure to keep an eye out to assist members who may have the wrong form or are at a lost on what to do next. No extra pay needed. Now that's what I call dedication.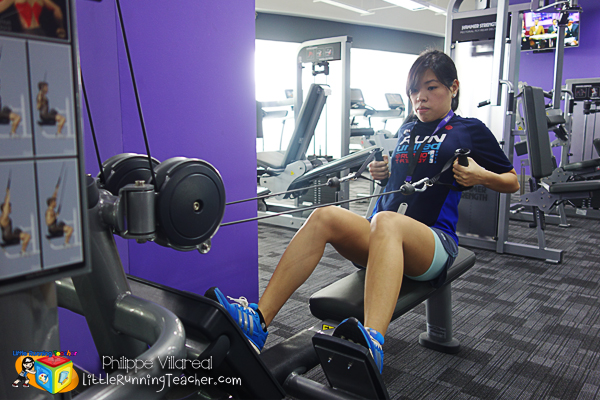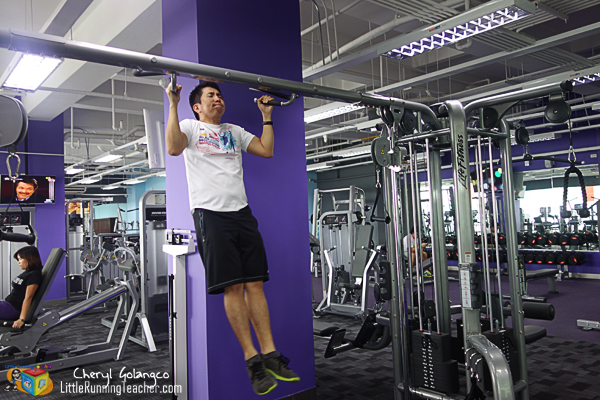 Anytime Fitness offers programs that are tailored to the individual's needs, whether it be through one-on-one training or group exercises. They cater to a variety of trends such as circuit based HIIT training while also providing exercises for core strength, cardio and weight management.  They also have a few classes such as ZUMBA and KICKBOXING in their Hemady branch which they hold at Hemady Square's penthouse.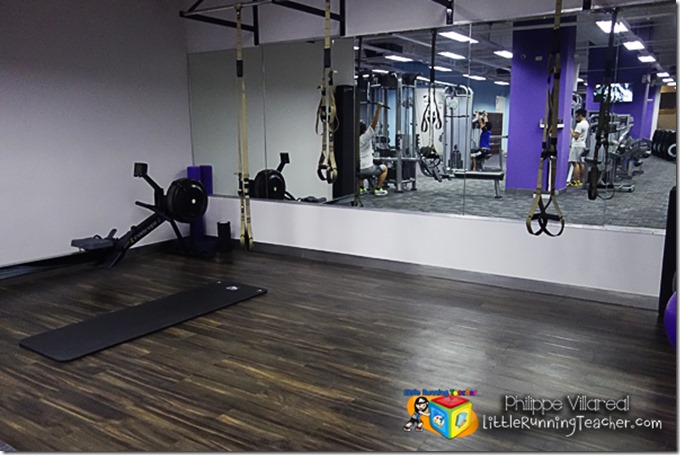 Anytime Fitness Membership and Branches
Anytime Fitness currently has 3 different branches – Pioneer Centre Pasig, Hemady Square in New Manila and the most recent one in Bonifacio High Street. Membership is only around 2,500 pesos per month. After the first month, you are automatically granted access to ALL Anytime Fitness Gyms around the world. Though we were members at their Hemady branch, I also gave their BGC branch a little visit. Their BGC branch is bigger than the rest. My favorite part is the view while on the treadmill or other cardio machines.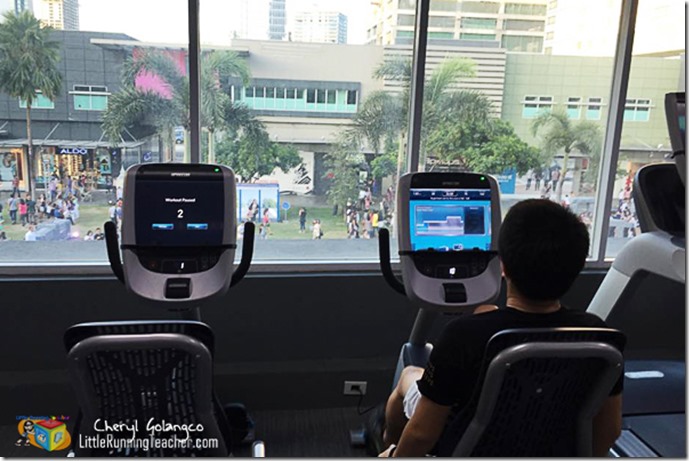 –
So WHY SHOULD YOU JOIN? Don't just take my word for it. I spoke with Anytime Fitness's Hemady Branch's March Champion, Richard Allen Lim on why he decided to switch from his former gym to Anytime Fitness. Here's what he had to say. "Been a life-long *** member. I switched to Anytime Fitness primarily because of their "anytime" guarantee- i don't have to rush to the gym anymore as they are open 24/7/365. Aside from that, a pleasant surprise is their high quality gym equipment that is at par with other high-end fitness gyms."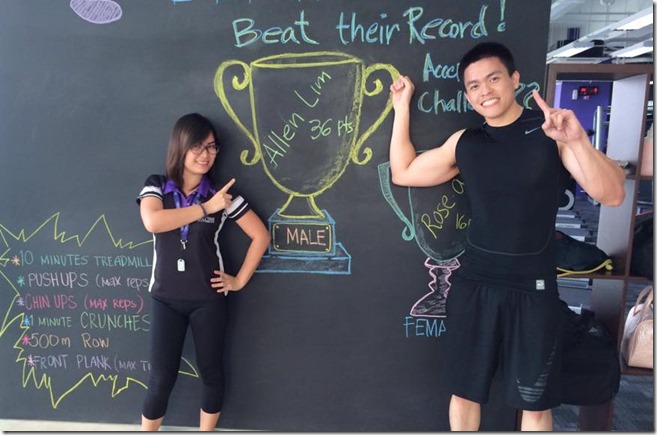 –
What else are you waiting for? Stop making excuses and start working for that fit and healthy body we know you've always wanted!
Anytime Fitness (Hemady Branch)
1193 E. Rodriguez Sr. Avenue, Cor. Dona Hemady Street
Facebook: https://www.facebook.com/anytimenewmanila?fref=ts
IG: AnytimeFitnessPhilippines
For those interested to franchise, you may directly contact Mr. Johannes Raadsma.