Everyone wants to be fit and healthy, but not everyone is willing to spend hours in the gym (and another hour stuck in traffic) just to achieve that. Moreover, with all the new techniques shared online, it's not that difficult to come up with our own set of exercises at home. Though there are a lot of excellent gyms out there, not having the time or money to enroll in one does not give you an excuse to stop working out. As they say in Filipino, "Kung gusto, may paraan. Kung ayaw, may dahilan"
I first met Coach Jim Saret during his first run of FitFil Bootcamp back in 2012. I was only beginning my fitness journey and he was teaching participants a variety of exercises that required little to no equipment. One of the things I explicitly remember is his 4-minute workout. Years after, I still do the 4-minute workout and have shared it to most of my fitness buds. Coach Jim also never fails to teach it whenever he has talks, workshops or launches something new. Today, he continues to teach the 4-minute workout with his wife Coach Toni. However, they have turned it up a notch by adding more variety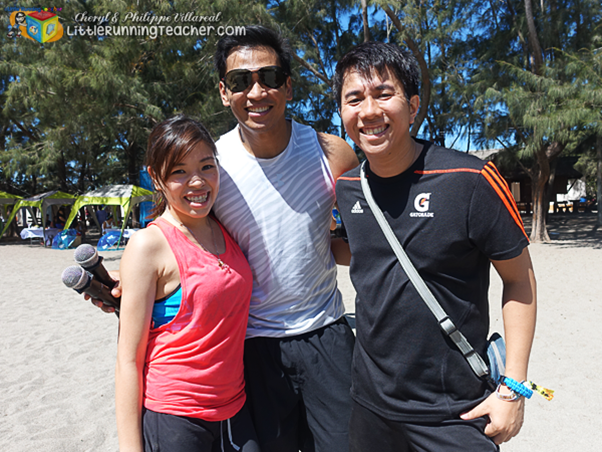 Last weekend, I and my husband headed over to Crystal Beach in Zambales to join Lifestyle's Glamping Weekend. Besides all the amazing and fun things we experienced (which I wrote about HERE), one of the highlights of our weekend was the METABEATS workout session with Coaches Jim and Toni Saret. It was just explosive!
Metabeats on the Lifestyle Channel
The word metabeat is a combination of the words metabolic and beats. Beats because of the music aspect and metabolic because that's how best to describe the type of workout you will do. According to the Sarets, the idea originated as somewhat of a joke. They were partying and just enjoying the music when they started realizing how people were just throwing their fists up in the air and jumping all around. They then thought that this could be an opportunity to workout. So they collaborated with various DJs like Ace Ramos and the rest is history.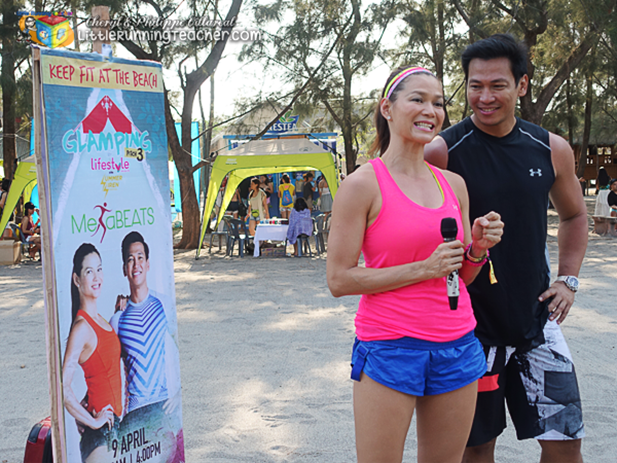 METABEATS is Lifestyle's newest program. It is their first locally produced fitness and nutrition show. It's first episode will air tomorrow at 7am on Lifestyle, Channel 52 on Sky Cable. To know more about this new fitness show, I had a quick chat with Coach Jim Saret. Here's what he shared:
"Metabeats is a 1 hour show that combines both workout and nutrition. We will guide people through a series of 4-minute workouts done with really live and fun music. We guarantee that the workouts are gonna burn a lot of calories and jack up your metabolism. It's gonna be 4 minutes per set so that it's not too taxing and time consuming. The goal is to get people to try and workout even for as short as 4 minutes." – Jim Saret
Now I've tried Coach Jim's basic 4-minute workout years ago. It consisted of 10 jumping jacks, 10 push up, 10 squats and 10 lunges on each leg (20 total). THIS was nothing compared to the "updated" 4 minute workouts they thought us during our METABEATS session at Glamping by Lifestyle.
–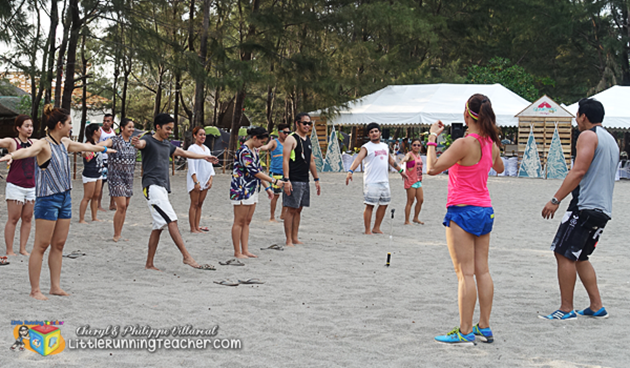 Besides the sand making it 10x harder that it was supposed to be, Coach Jim and Toni's workout felt so much longer than 4 minutes! We were sweating buckets midway. There were instances when I had to take a quick break and rest, despite the workout only being THAT short.
But more than just a FITNESS show, METABEATS also teaches viewers proper nutrition. You see, weight-loss is 80% and only 20% exercise. Ever heard the saying "Abs are made in the kitchen"? Well, it's true. There's no point working out 7 times a week if you're gonna binge eat. Most programs focus on either the workout or the food, METABEATS will teach us both.
"Diet means Nutrition Infusion and NOT Food Deprivation" – Coach Toni Saret
You see, a lot of people think that in order to lose weight, we need to eat less. Fact is, we simply need to eat RIGHT.
"The second part of the show is the cooking where we're actually going to teach people how to eat better and healthier. We're not chefs like the typical chefs, we are more of the healthy/ holistic nutritionists. It's a different take on food 'coz we're not going to teach how to cook delicious adobo, we're going to teach you how to juice, how to get nutrition in your body and how to prepare low calorie meals. It's gonna be a total program, a combination of workout and nutrition." – Coach Jim Saret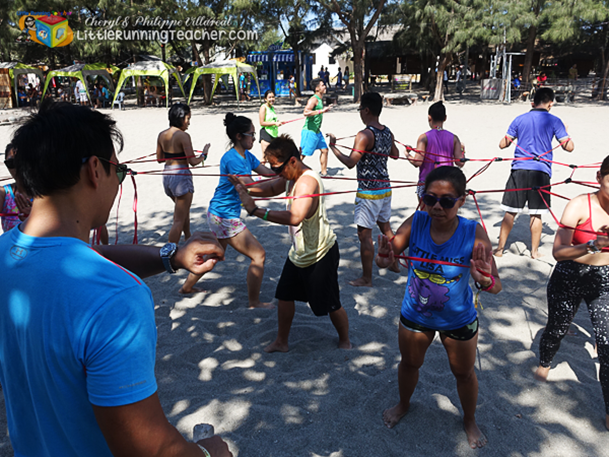 Wow! I am definitely looking forward to this. Watching METABEATS would be like having a personal coach, or better… it would be like having THE SARETS as your personal coach. They will be on twice a week sharing tips and techniques to get fitter and healthier, as well as teaching as various workout routines and healthy recipes.
METABEATS premiers tomorrow at 8:00am and again on Sunday, also at 8:00m on the Lifestyle Channel (Ch. 52 on Sky Cable). Replays will be every Tuesday and Thursday at 5:00am, 7:00am and 4:00pm.

Here's a little preview as posted by Coach Toni:
No more excuses guys. Now you can workout and get HEALTHY in the comforts of your own home.
Read more about Glamping by Lifestyle HERE – /glamping-by-lifestyle-2016-why-you-shouldnt-miss-the-next-one/
For more information, visit the following sites:
Facebook: https://www.facebook.com/lifestyletvph/?fref=ts
IG: @LifestyleTVPh
#LoveYourLifeNow
For updates on other events,
Follow http://www.facebook.com/littlerunningteacherpage
Twitter @cherylgolangco
Instragram @cherylgolangco