Being fit isn't just about having the right curves and looking good. Being fit means FEELING good and FEELING strong. Just because you're thin, it doesn't necessarily mean you're fit. These are just some of the things when I joined FitFil a few years ago and what you'll surely learn when you join season 3 of Metafit this February.
What:     Medicard-Metafit Fitness Boot Camp Season 3
Where:  Cul-de-Sac of Westagate Center in Alabang, Muntinlupa City
When:  12 sessions beginning February 3 – February 28, 6:30pm onwards

Registration Fee:  P1500 for all 12 sessions
MediCard-Meta Fit Fitness Boot Camp is part of Medicard's mission of enjoining the public to live healthier lifestyles. It started last February 2012 at the Medicard Lifestyle Center in Makati. Metafit gives participants a chance to challenge and motivate themselves for comprehensive training and high-intensity workouts, with proper guidance and supervision of expert fitness instructors, including ABS-CBN's Biggest Loser coach and Meta Fit developer Jim Saret, together with other coaches. Its success has produced three editions of the program across Metro Manila.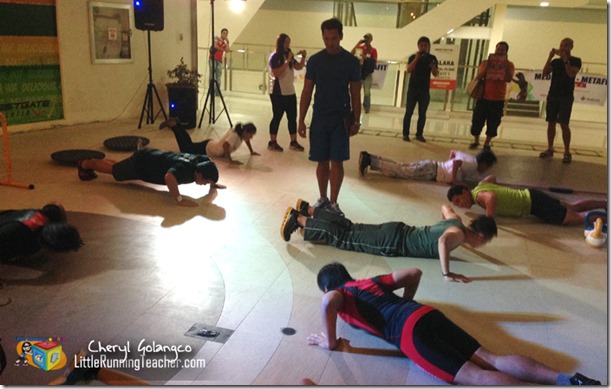 "The boot camp is a perfect venue for heath and wellness advocates as we help provide them a more comprehensive health and fitness package," Saret said. "Meta Fit provides the physical training part while MediCard provides the health service"
There are 3 ways to get fit according to Pinoy Biggest Losers and now Metafit coaches Raffy and Hazel. There's the fitness approach, nutritional approach and the motivational approach. What makes Medicard-Metafit Fitness Boot Camp the best is that they make sure to tap on all 3 approaches. Participants will be trained not only on proper workout techniques but proper diets as well.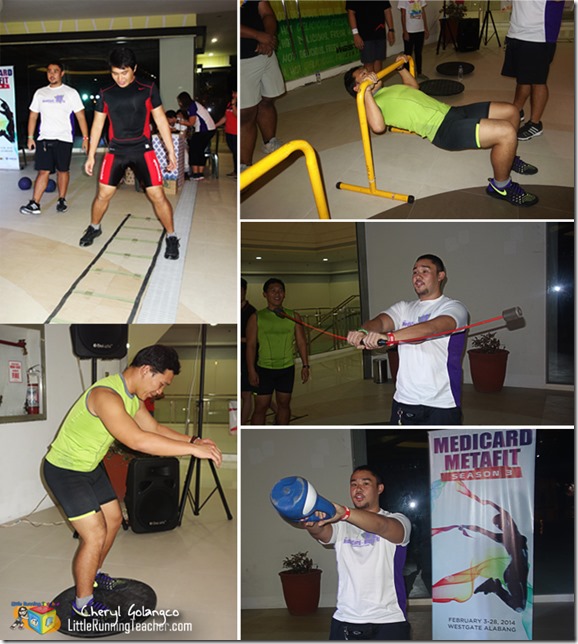 You might ask, "Why should I join Metafit Fitness Boot Camp when I can just register in a gym anyway?"
Well, let me list the answers down for you.
First of all, the Metafit Boot Camp is only P1500 for all 12 sessions! Where would you find a gym that offers that?
There will be coaches guiding you through each and every workout. So you can be sure that you're doing the right workout with the proper form.
There will be hundreds of other participants on the same road to fitness as you are. You can all push each other forward.
The workouts taught here are not the traditional workouts but short pocket workouts. Hence, you won't get easily bored and might even feel less drained.
Most if not all of the workouts taught don't require expensive gym equipment. After you learn them, you can easily follow through at home with regular house hold materials.
It's not just about burning calories. At MediCard-MetaFit Boot Camp, you don't train longer, you train smarter!
The coaches here were not born fit! Most if not all of them weighed over 200 pounds and have trained and gone through the metafit experience themselves.
The coaches at the Medicard-Metafit Boot Camp believe in the after burn effect. Meaning, the weight loss process does not stop when your workout stops. Even as you rest, your body continues to burn fat. Check out the 4 minute workout which does just that!
 Coach Jim Saret teaches the 4 minute workout in the 2nd half of the video
–
Last Saturday, January 18, I along with some other bloggers were given a taste of what participants could expect when they register. Honestly, I wasn't expecting too much since I already joined FitFil 2 years ago, and even did the Insanity workout last Summer. I figured I'd be fine.
–
We did the 4 minute workout above as well as one go with the circuit workout. I felt fine! It was not until the following day that I felt how much work I actually did in a span of 30minutes! My muscles were hurting like crazy! It was the good kind of pain, the pain that makes you feel that your alive!! I highly recommend you all to try this program, especially if you haven't been getting much workout. Remember, just because you're thin, it doesn't mean you're fit.
–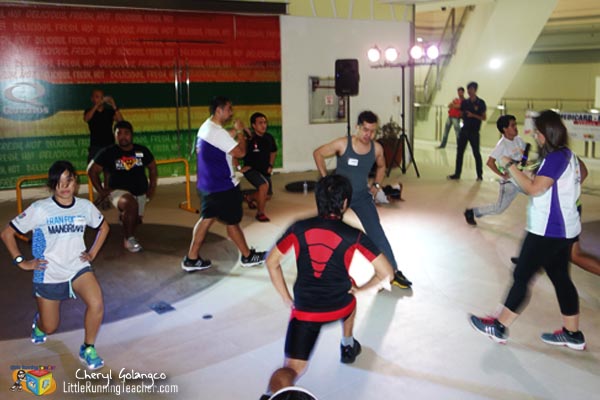 Doing the 4-minute workout at the Medicard-Metafit Fitness Boot Camp
–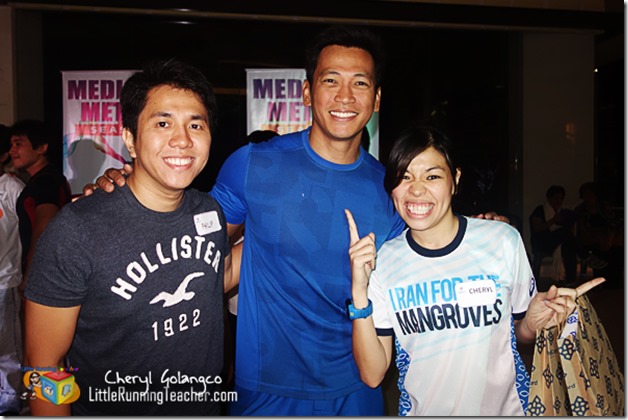 Me and Philippe with the ever dashing Coach Jim Saret
Stop procrastinating and make 2014 a year of fitness! No place better to start than through the Medicard-Metafit Fitness Boot Camp! Register NOW!
For more info,
visit the Medicard-Metafit FB page HERE https://www.facebook.com/MEDICard.Philippines
or call (02) 891-0692
For updates on other runs or to just keep in touch
visit http://www.facebook.com/littlerunningteacherpage
twitter.com/cherylgolangco