If you're a sports enthusiast or a frequent runner, then I'm sure you've noticed how a lot of runners and athletes often work with a pair of earphones. We don't use earphones to look cool, we use them because music plays a very important role in every workout. Besides making working out way more fun, the tempo in the music also helps with our tempo in running or working out. Having my running playlist with me when I ran my long distance runs has proven to be a lot of help! It keeps me going and keeps my heart pumping!
Finding the Perfect Earphones
There are a lot of good earphones in the market today, no doubt about that. But only a few cater to the athletes. As a runner, it is important for me to have earphones that don't fall off every time I decide to sprint forward. The Pear Stride Earphones gave me exactly that! It was the perfect fit. I was able to finish my half marathon without the earphones falling off… not even once!
Running Earphones: Pear Stride Earphones
The Pear Stride earphones comes with 3 ear pieces of different sizes. Unlike other earphones, you have more freedom to pick a size that's comfortable for you. You can select the small, medium or large Earlock by Surefire silicon earpiece that fits most comfortably and securely in your ear. There are also instructions available on how to properly align the earpiece once you have it.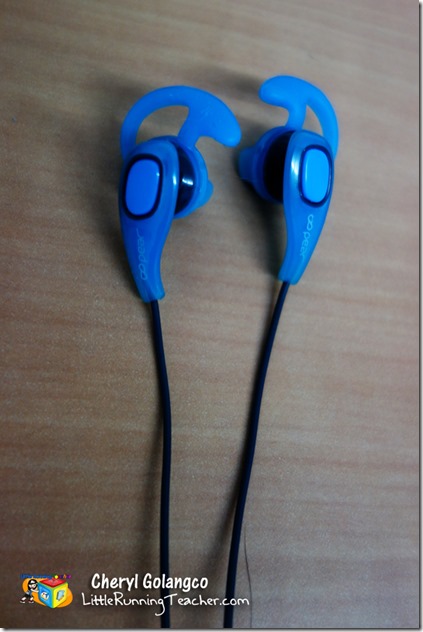 Why the Pear Stride earphones are a must have:
You can run continuously without having to fix your earphones over and over thanks to the Earlock by Surefire Retention System

The Pear Stride earphones is splash and sweat resistant

In-line controls make it easier to change and select music while on the run. There is even a built in mic that you can use!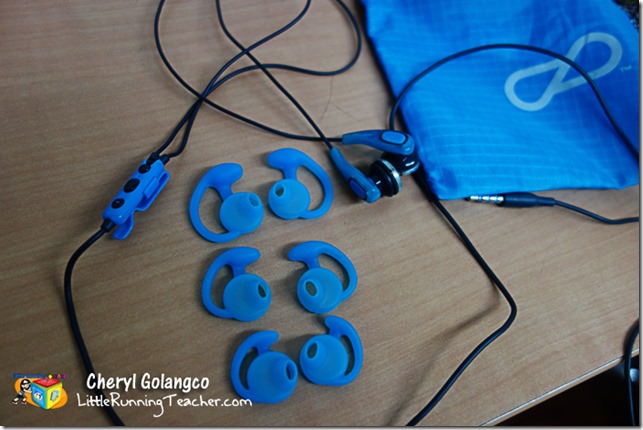 Pear Bluetooth Heart Rate Monitor
Besides being perfect to just listen to music while working out, the Pear Stride earphones also work well with the Pear Bluetooth Heart Rate Monitor and Training App. More about the app later.
What I especially liked about this heart rate monitor is that you could detach the main piece from the belt, making it much easier to wash and clean!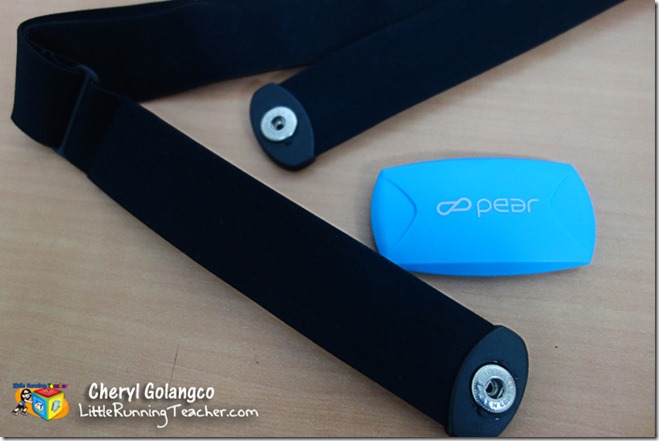 Pear Stride earphones + Heart Rate Monitor + Pear Training Intelligence App
What makes Pear different is not just their earphones and heart rate monitor but the app that goes with it. Crucial to most runners, the Pear Training Intelligence App records the distance we run as well as the calories lost. Moreover, with the Bluetooth heart rate monitor, athletes are able to keep track of their heart rate, making sure it doesn't go too high or too low.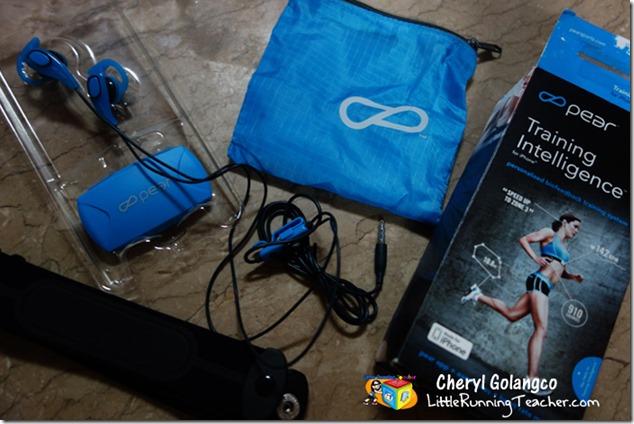 You also get this cool pouch when you buy the whole thing

Pear Training App for all types of workouts
I've got my Pear Stride Earphones, Bluetooth Heart Rate Monitor, and Pear Training Intelligence App…put all 3 together and you're in for the perfect workout! The Pear Training Intelligence App can easily be downloaded through the App store, unfortunately, it's only available for iPhone 4s and 5 at the moment.
"With Pear, forget the nagging uncertainties of "Am I pushing myself enough?" or "Am I in the right zone?" or "What are my zones anyway?" Pear eliminates these doubts by interpreting your biometrics for you, delivering you an effective and efficient workout. After choosing your workout, whether it be a fat-burn run or a 5K training plan, Pear will coach you from start to finish, telling you exactly what to do. Pear will also deliver real-time stats like time, distance, heart rate, current zone, pace, calories burned, and more."
Why do I love the Pear Training Intelligence App anyway?
Easily keep track of your workout with "Free Format Workout"

Be guided through your run with the "Calibration Workout"

Schedule training plans to make sure you get that ideal body in no time!

Pear learns your fitness levels and creates custom heart rate zones that ensure you do every subsequent workout at the right intensity.

Download training plans. There are a lot of available training plans that are free!

While working out, the Pear Training Intelligence App immediately informs me if my heart rate is shooting up or is above the target zone. It guides me, making sure I'm doing the right thing.


You can select and play your desired music through the app. If on training mode, the music will automatically soften when the Pear coach (as I'd like to call it) needs to "talk"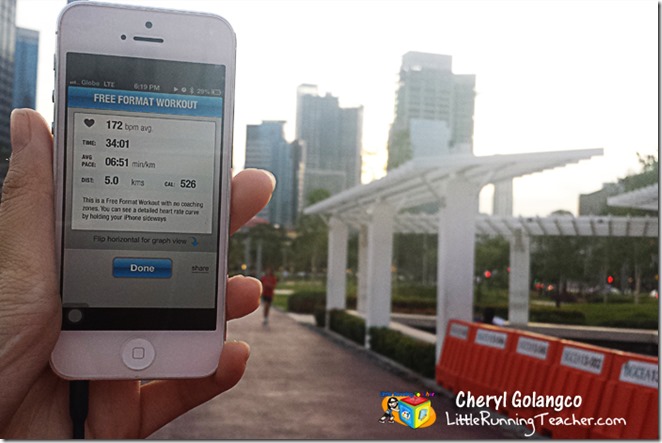 These are just some of the things I found really helpful with the Pear Training Intelligence App. It literally felt like I had a coach beside me the whole time!
If you're into sports, especially running, then I strongly urge you to grab your own Pear Training Intelligence!
Pear Training Intelligence (earphones + heart rate monitor)




4,450.00

Pear Stride Earphones




2,250.00
 For more info, visit http://pearsports.com
Available at: Beyond the Box, Digital Hub, Digital Walker and Riovana