When thinking about running, one of the first things we need to consider is our running shoe. There are several excellent brands out there, but not all will be the perfect fit for you. One of the leading running shoe brands is Newton. The name was derived from Sir Isaac Newton and his 3rd law  of motion which states that "For every action, there is an equal and opposite reaction." The Newton brand lives by this motto, making sure that they are able to create shoes that deliver.
The Newton brand has been around since the mid-2000s, focusing on running shoes that helped correct a runner's stride. Last night, I got to put on my first ever pair of Newton Running Shoes. The first thing I immediately noticed were the lugs underneath. To me, having these lugs under my shoe almost felt like there was a rectangular block that was somehow elevating me, hence forcing me to land on my forefoot. It felt weird at first, but once I got used to it, I felt a tad bit more power in my run. by forcing me to land on my forefoot, I was inclined forward and somehow even ended up running with a better form.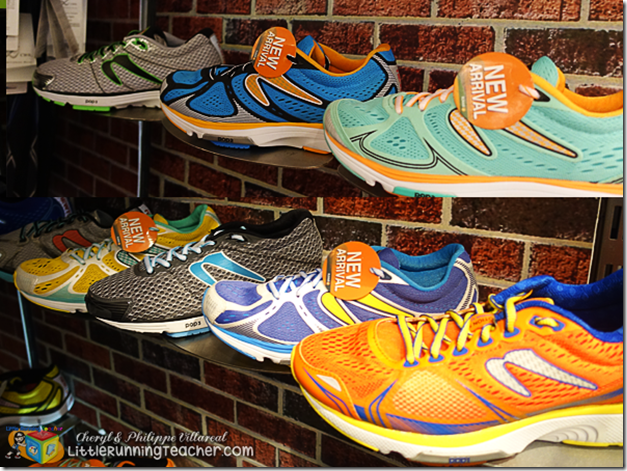 Newton Running Technology:
"We set out to create a running shoe that was different. Not for the sake of being different, but to make every stride better. Our active technology creates the most responsive ride on two running shoes. Our architecture creates full-foot protection. Our level platform aligns with the human body and puts you in a position to run most naturally. Plus, you can't miss the bright and cool colors – even at high speeds."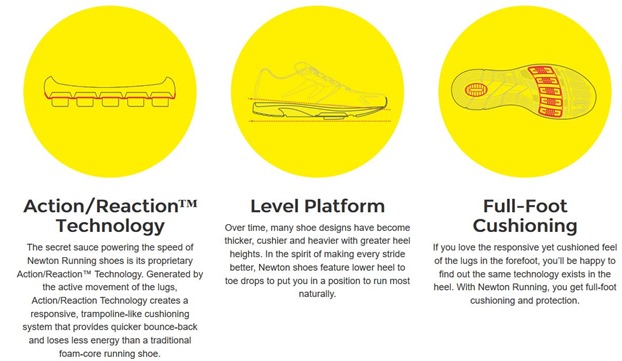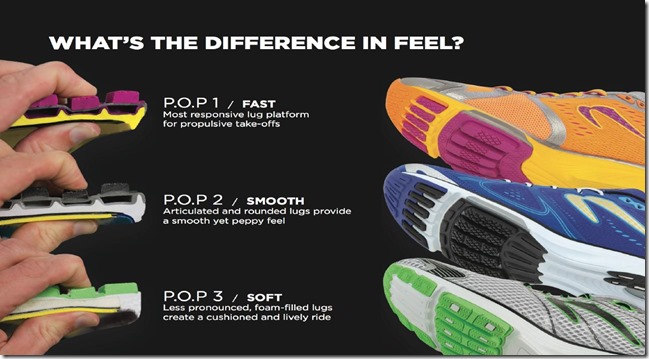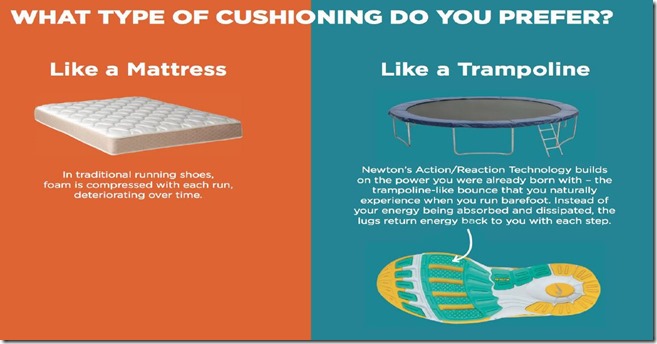 The New Newton V
The original model from Newton Running, the Distance is the shoe that started the revolution. Like its predecessors, the Distance V is lightning fast and wickedly light for runners who want a dynamically propulsive speed trainer and racer.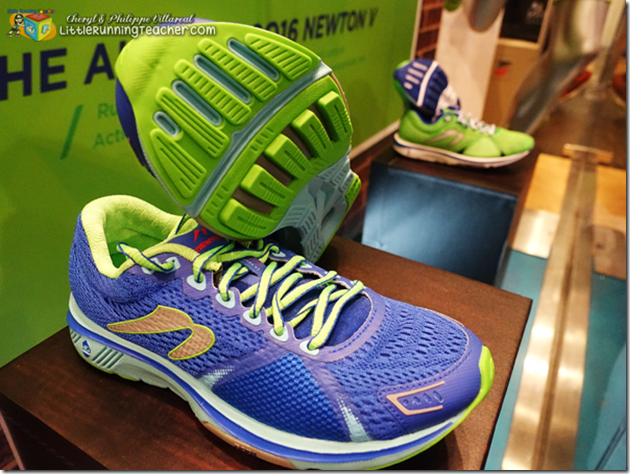 Enhancements include:
NEW seamless upper mesh for higher ventilation and better conformity to the foot
NEW ice rubber lugs
NEW full flex zone accommodates splay of the foot at the propulsion stage of the gait
Tighter-tuned trampoline lug membrane than the Gravity or Motion for greater responsiveness and power.
5-lug platform offers a more stable platform
Suede tongue and lightly padded collar
Anatomical metatarsal stretch panels
Lca-up closure with semi-flat laces
360 degree reflectivity
Neutral
Weight: 6.2 oz (W), 7.02 z (M)
Drop 2.0mm
Upper
Lightweight, breathable mesh
New seamless upper for higher ventilation and better conformity
New full flex zone accommodates splay of foot
Heel lace lock
Semi-flat lightweight laces
360 degree reflectivity
Outersole
High-rebound EVA
s.h.a.r.c outsole (Super high abrasion rubber compound)
Midsole
Action/ReactionTM Technology in the midfoot
Biomechanical metatarsal sensor plate
Enhance medial midsole platform
High-rebound EVA
s.h.a.r.c in forefoot
High abrasion rubber outsole wedge on lateral heel
New ice rubber lugs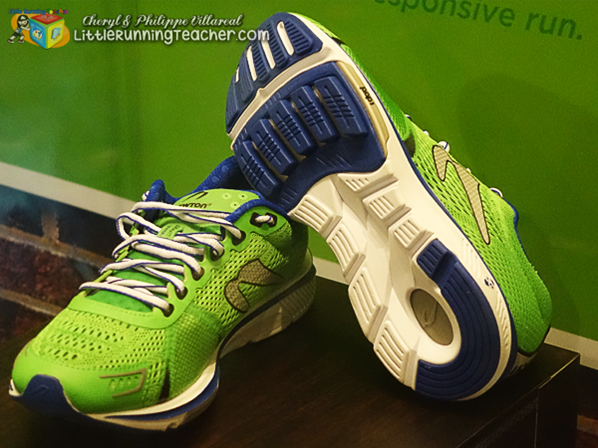 –
For more information, visit the following sites:
Facebook: https://www.facebook.com/NewtonRunningPH/?fref=ts
IG: @NewtonRunningPh
#TestTheFeel #NewtonRunning
For updates on other events,
Follow http://www.facebook.com/littlerunningteacherpage
Twitter @cherylgolangco
IG: @cherylgolangco