Where can I buy the perfect pair of running shoes? What kind of bike should I buy for daily use? Who can help train me for my upcoming triathlon? These are just some of the questions runners, cyclist and other multisport athletes ask often.
So where can we find just the right answers we need? Well, I don't know about you…but I'm using the new Multisport SOURCEBOOK! It's the perfect directory for all your sporting needs! The SOURCEBOOK is like the YELLOW PAGES for sports!
Back when I just started running, I had no idea what I needed to bring or wear. I finished my first few runs wearing my Sketchers rubber shoes! It was only when I started this blog that I slowly met people who loved running just as much as I did, and here I learned the different techniques, go-to-shops, shoes for runners! So just imagine how easy my life would have been 3 years ago if the SOURCEBOOK had already been created!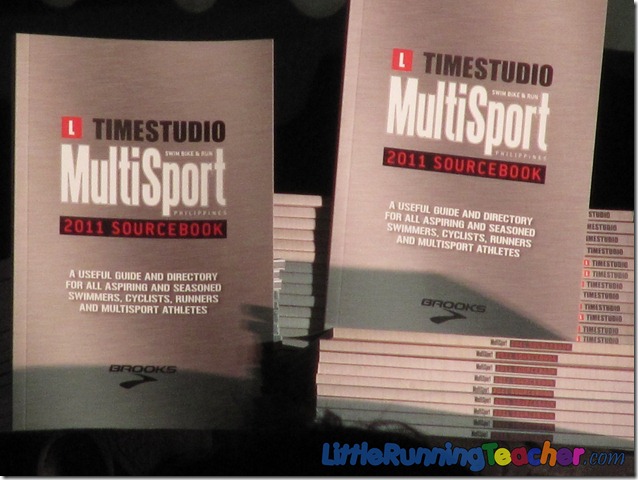 It is their goal to help prospective athletes to start on the right foot and prevent common mistakes and injuries. It doesn't matter if you're a pro or just starting out, the SOURCEBOOK will be your guide to help get you ready for your next run/bike/swim event, duathlon, triathlon, etc.
With the SOURCEBOOK, you will get the following benefits:
Get to know the best training coaches for triathlon and how to reach them
Have a handy listing of medical professionals ready to assist you in health and diet
Discover where to find the best swim, run, and bike gear in and around the Metro
Improve your game with the training programs made especially for MultiSport Philippines
 "The strength and skill of an athlete is greatly influenced by his or her coach."
Prior to the launch of the SOURCEBOOK, Multisport had already organized a series of lectures for the entire year! I had jotted them down on my planner and even got my friends to sign up for it! Unfortunately, I wasn't able to attend any of it because of my very busy schedule. I'm sure everyone who attended the series learned so much from the different coaches, but for those like myself who missed it… you can always grab you copy of the Multisport magazine and be informed! Moreover, why not grab a copy of the SOURCEBOOK at any of the leading bookstores for only 150php!