Everyone wants that PERFECT body. Some have time to go to the gym and work out, but others just don't have enough time. I myself have always wanted to visit the gym but I just can't find the time to do so. Running has been the perfect exercise for me, but I only have time to run 5-10km at least twice a week. If only there was a way to work out while in the office or on the go….
–
Well, who says there isn't?
–
Last Sept. 15, Reebok launched Easytone – its newest clothing line! The event was hosted by the beautiful girls from Team Reebok Running –Kassy Pajarillo and Vicky Ras! Good job by the way girls!
–
So what about new line of Reebok makes it special? I'm sure you've all heard of various shoes that claim on giving you a workout when you wear it, the Easytone line has a similar idea. However, they didn't just do it for the shoes…. they used this technology for the legging, pants and even the shirts! Cool huh?
–
The easy tone apparel is a whole range of workout clothes that you can wear and enjoy that will give you the same benefits as that of which you would get when going to the gym. Reebok's new line is  gorgeous, fashionable and stylish with special built in features!
–
Let's take their new work out top for example.
–
Notice those linings at the back? Those aren't just part of the design. Those are actually the RESISTONE BANDS which help create resistance as you move and is designed to strengthen upper body muscles. Not only that, but it also helps fix our posture. Oh, and they come in different colors too! Love the black and blue! :)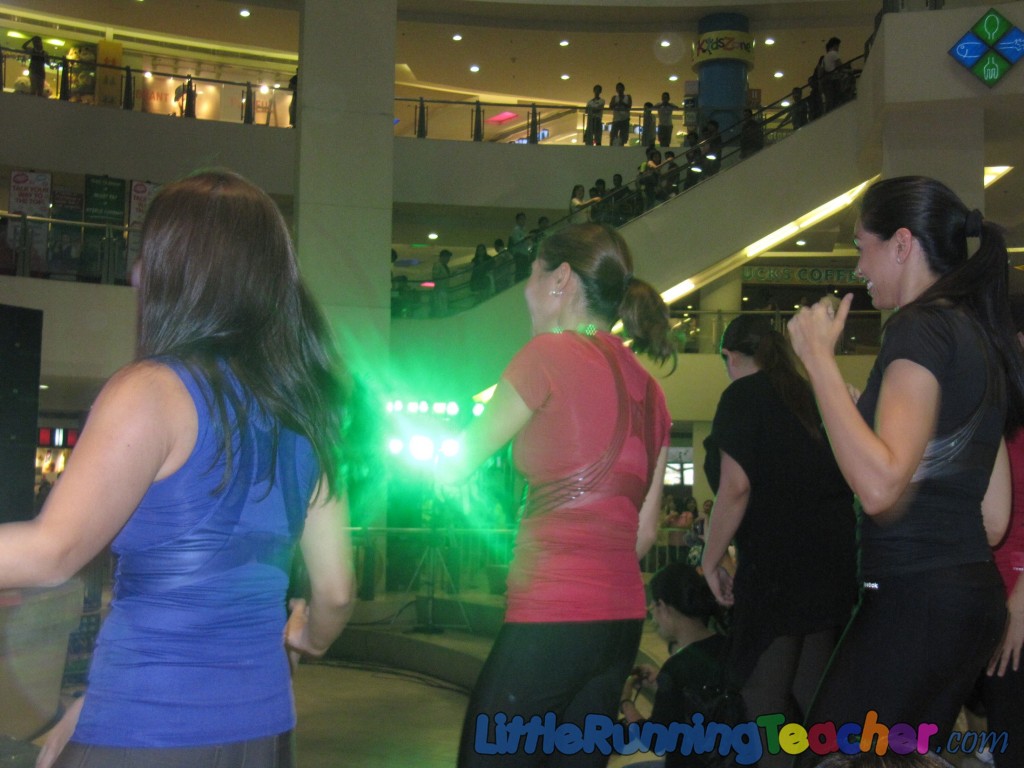 –
Next are their leggings and pants.. I really love these! The pants are around P2500… I'm already saving up for them! Not only is the material really soft and comfortable but the inside lining also has RESISTONE BANDS that are designed to tone our leg and butt muscles. You will instantly feel the how tight it is when you wear it! Kassy shared that she lost 2 inches on her thighs just by wearing it while doing her day-to-day errands.
–
Wasn't able to take a good shot of the leggings, but here are the beautiful women of Reebok wearing it! The fit is just perfect for all of them! And the material used was really good!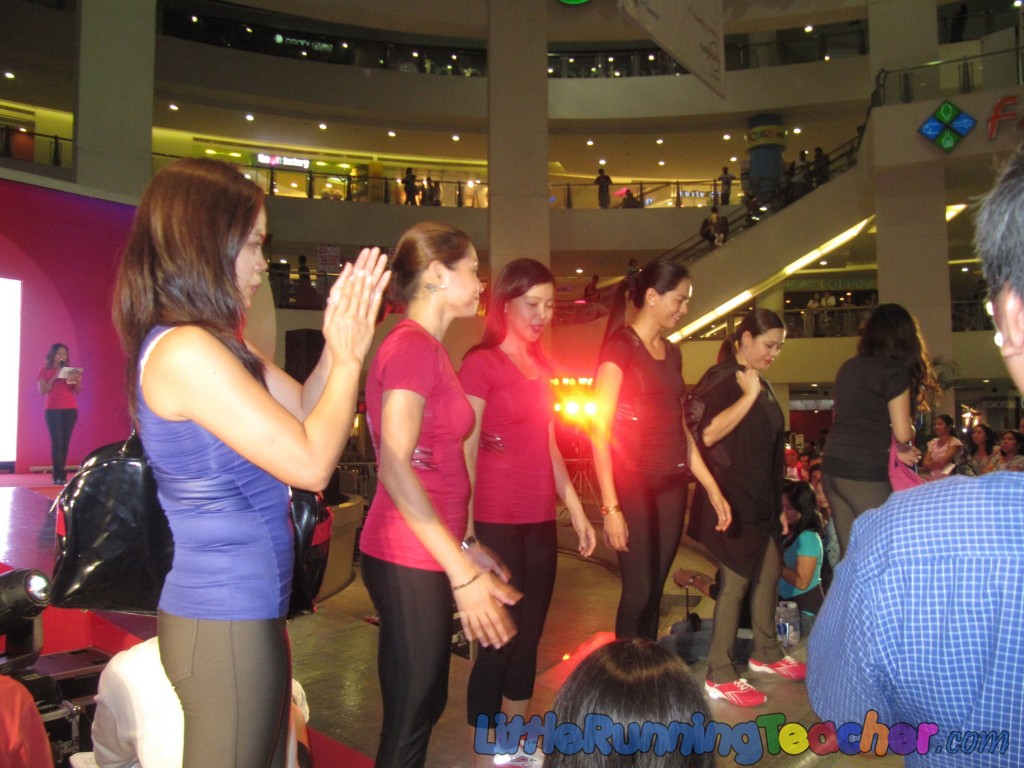 –
Last but not least are the EASYTONE shoes.
–
Only EASYTONE has moving air technology and balance ball inspired pods that create micro-stability. The air flows from one pod to the other as you take your stride and that air gives your leg muscles additional workout. Notice those circular thingamajigs on the bottom part of the shoes? Those are the pods I just mentioned. These are all designed to tone key leg and butt muscles.
–
And for runners… there is also RUNTONE and TRAINTONE. These two are perfect for running, training or any type of active lifestyle.
Can't wait to get my hands on this entire line!!! Gotta save up!!! :)
–
Besides introducing the new Reebok apparel, today was also the launch of FTW magazine! In case you were wondering…. FTW stands for "For the Win"..(haha, at first I thought it was F*** the what)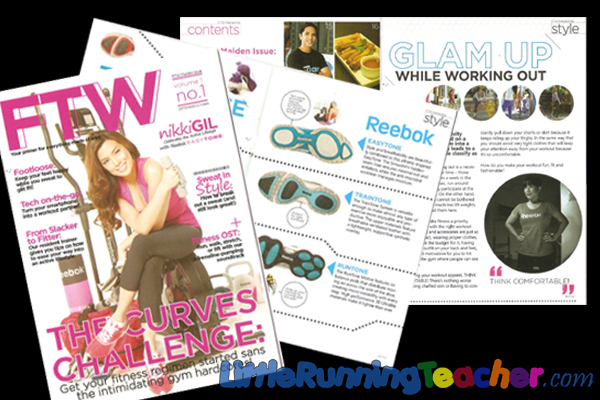 –
FTW, in Urban Dictionary means For The Win -which, might well be what this magazine is all about. Except that it's not, because FTW in this case could mean a lot of things such as fitness, technology, wellness, food, travel, workout -things or state of being that people nowadays aspire for. FTW is your handy guide to living your best life -today.
FTW is fun. FTW is active. FTW is life-changing. FTW is for YOU.
by Editor-in-Chief, Vicky Ras
–
After all the introduction, there was also a quick fashion show of the WOMEN OF REEBOK. Beautiful ladies who are constantly on-the-go getting the exercise they need with their Reebok Easytone apparel!
–
To put all these to the test and to relax for a moment, a quick ZUMBA class was given by Zumba instructor, Rowena Aquino! Whoooo! It was a FUN session and I wanted to join badly but had to take pictures… and felt a bit shy to do so! haha I promise to try it out next time!
–
And finally to wrap it up – singer, dancer, actress and the new brand ambassador-  Nikki Gil came out to strut her stuff on the runway!
–
And if you don't think all that was enough, check out this short video of Nikki Gil sharing what the Reebok Easytone is all about
–
So what are you waiting for? Head on to your nearest REEBOK store now and grab your pair of Easytone shoes or any of the other Easytone apparels!