Women put in a lot of work to make sure they always look fashionable and presentable. Though small, the nails play a very big role in making sure we look good. After all, who would be attracted to dirty nails right?  Back then, I remember just having my nails done at my local parlor, today, I'm glad to hear that there are nail spas all over the metro to ensure we ladies get well taken care of.
Nailaholics Nail Salon & Spa is one of the country's nail salon giant and has 40 branches all over the country. Just recently, they've opened their 41st branch at Gateway Mall in Araneta Center Cubao making quality nail care and grooming services more accessible to northern Metro Manila.
The exterior is alluring! Though I personally haven't been to the Hamptons, this somehow does make me feel at home and relaxed.
Over the years, Nailaholics develop a bond amongst family and friends through wellness and grooming. They carry a slew of service that surely pampers their guests, imbibing a habit of visit!
Nailaholics Salon and Spa is the top of mind, one-stop destination for all nail care and grooming needs. They offer manicure, pedicure, hand and foot care, spa treatment, massage therapy and other grooming services like eyelash enhancement, threading and waxing. It extends its service; making celebrations worth remembering, such as spa party for bridal showers, birthdays and mini-reunions.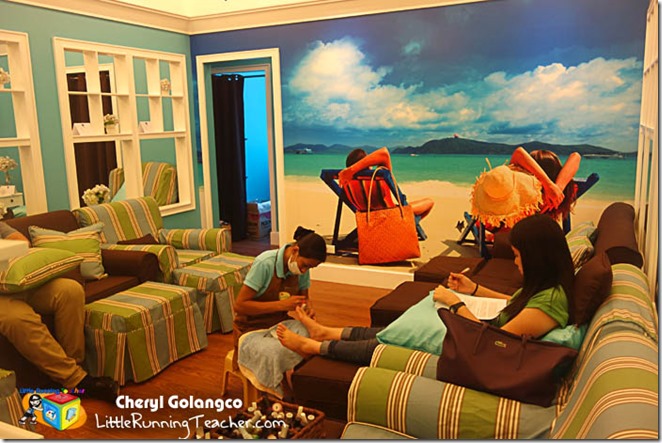 I wish I were really at the beach but Nailaholics' Gateway's super cool wallpaper will do. Could I pull up a seat and sunbathe too?
What marks a Nailaholics experience is its serene ambience inspired by affluent coastal communities, like The Hamptons. Each store is defined by blue-painted walls accentuated with white furniture and marine-inspired decor. The softly-cushioned sofa chairs seat their guests comfortably and the cozy homey atmosphere let the guests drift to sleep; leaving them to the care of highly trained nail technicians.
The blend of blue, green and brown really remind me of the beach. Moreover, it relaxes my mind, making me feel like I'm getting more than just physical pampering.
I personally loved the feel of the entire place. I felt so much like home. I felt relaxed while they did my nails and felt totally pampered! I availed of the Serene Island Manicure and Palm Beach Pedicure as well as the Dead Sea Mud Mask Detoxifying Foot Spa.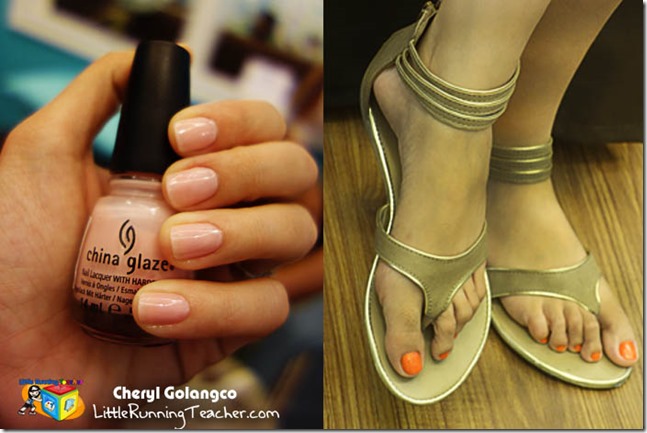 Absolutely love the color of my nails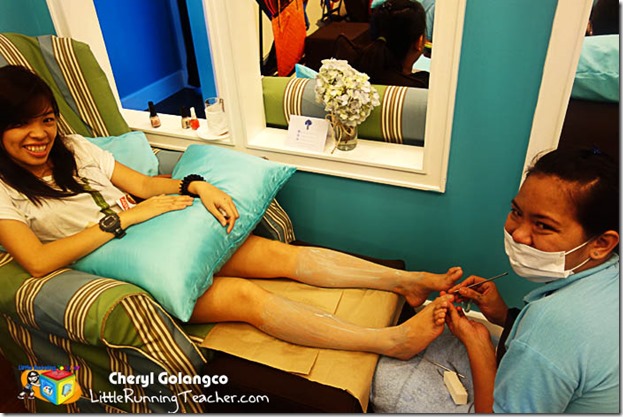 Thanks to Ate Joanne for a wonderful job on my hands and nails. She was an extra that day as the store was just opening, but she act actually works at Nailaholics Lucky China branch.
If you wanna be a little bit bolder, you can also get some Nail Art Painting for only 220 pesos! Other services they offer are Paraffin Spa Treatment, Massage Therapy, Eyelast Enhancement, Threading, Waxing, etc.
Some of the beautiful colors and nail art at Nailaholics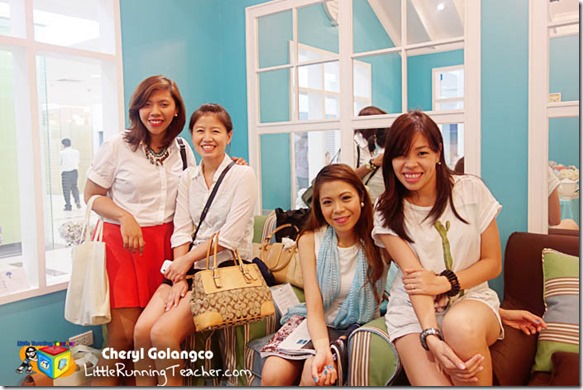 With the lovely ladies (L-R) Minette, Joanne and DJ Ingrid after our nail spa
So to all those living near Cubao, do drop by the new wing of Gateway Mall and check out Nailaholics on the 4th floor.
Nail-a-holics Nail Salo and Spa
Facebook: https://www.facebook.com/nailaholics
Twitter: @nailaholicslove
Instragram: @nailaholicslove