Think you're fit? Think you're strong? Think you can do a short 5km with a few obstacles? What about a 10k run…or better yet, a 21km run?…with obstacles! :
On its 7th year, the Men's Health Urbanathlon aims to take it up another notch and challenge participants even more. Are you guys ready for the challenge?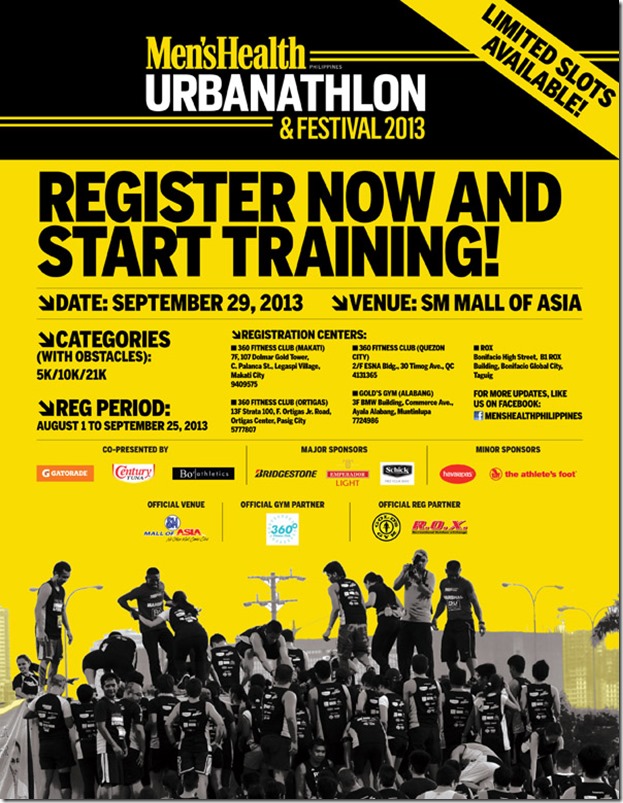 What: Men's Health Urbanathlon 2013
When: Sept. 29, 2013 (Sunday)
Where: SM Mall of Asia
Men's Health Urbanathlon Registration Details:
Race Categories: 5k, 10k, 21k
Registration Fees: P850, P900 and P950 respectively
*inclusive of: singlet, bandana, timing chip (no more barcode) finisher's shirt, finisher's medal for all categories
*all 21k finishers will also get a finisher's cap
*Unique finisher's shirt per race category
*timing chip is to be returned in order to claim the finisher's shirt
Men's Health Urbanathlon Singlet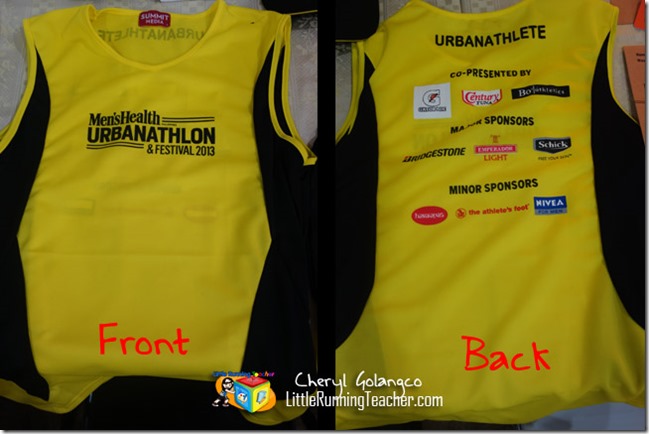 Men's Health Urbanathlon 2013 Bandana
Wear it any way you want!
–
Men's Health Urbanathlon Finisher's Shirt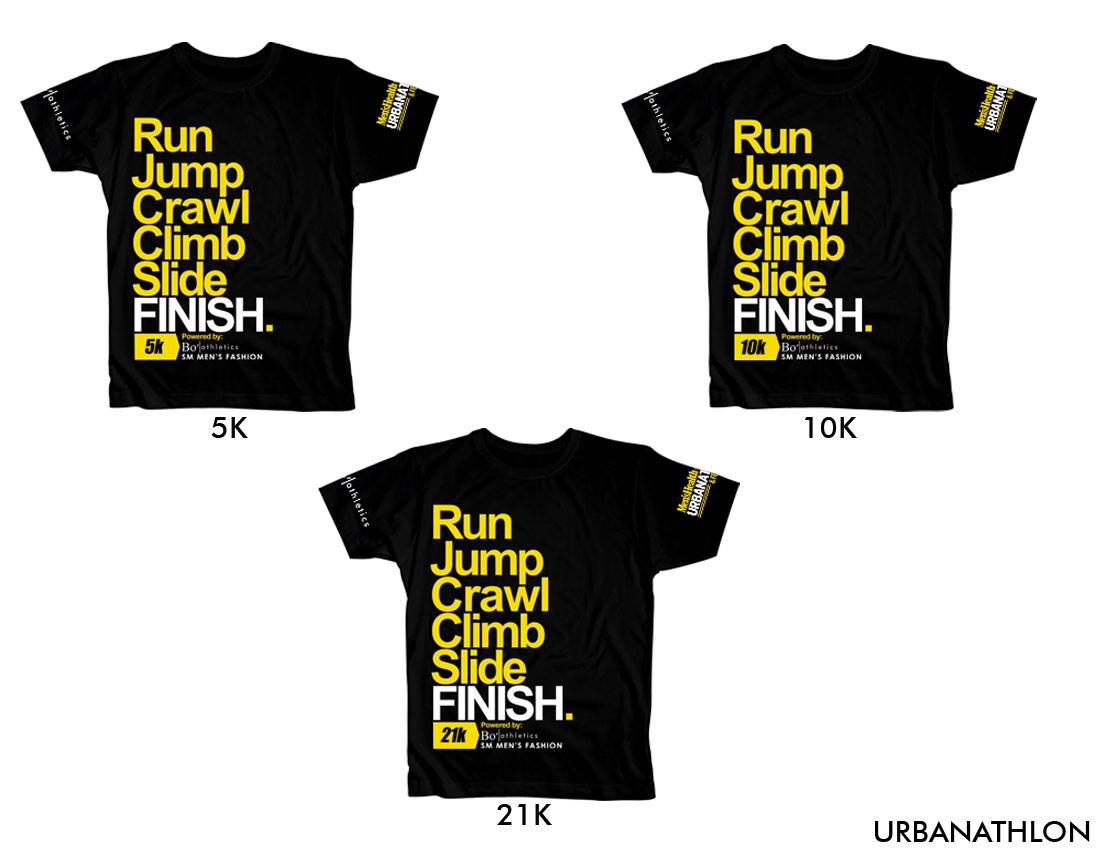 Men's Health Urbanathlon 21k Finisher's Cap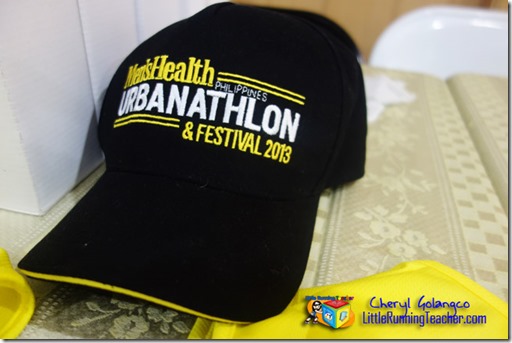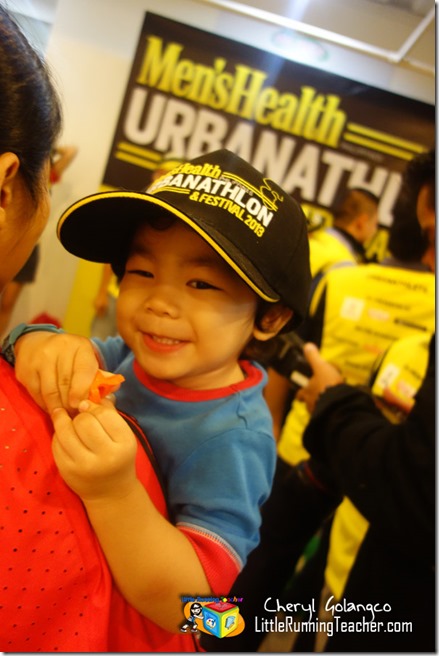 Think you can look as cute as Gab with your cap?
Men's Health Urbanathlon Registration Sites:
*from Aug. 1 to Sept 25, 2013
R.O.X. – Bonifacio Global City

360 Fitness Club – Makati, Ortigas and QC
Men's Health Urbanathlon Obstacles
Last year, the Men's Health Urbanathlon turned out to be A LOT of fun! Check out my blog on that here: /congratulations-to-all-mens-health-urbanathlon-2012-urbanathletes/
This year, Men's Health promises to make the obstacles even more challenging. They have also ensured that each obstacle will be able to cater to more runners at a time to avoid long lines and over crowding.
1. Monkey Bars
For the past years, we've experienced monkey bars that go forward and sideways, if that wasn't difficult enough then this year's monkey bars surely will be. This year, the monkey bars don't just go forward, they go upward! It will be an inclining (and declining) monkey bar that's approximately 16 feet long, 2 feet wide and 8 feet high! Wow! Not to worry though, there will be some foam underneath to catch you if you fall and you can start back up where you left off.
2. Scaffolding Maze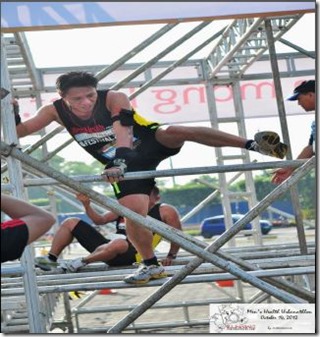 The scaffolding maze is usually one of the easiest that runners try to get through it faster by simply crawling under instead of going up and down the steel bars. This year, a rubber mat will be placed underneath making it harder to crawl. You can still crawl if you wish to, though you might end up spending more time..
3. Traffic Barricades
The traffic barricades will each be 3 ft. high, and runners have to go through 6 hurdles! They look easy, but if you plan on actually jumping over them, it's pretty difficult.
4. Container Van
Similar to last year, the container vans will be 4 ft. high, requiring runners to do one big pull to get up. They've added more container vans to prevent overcrowding and long lines.
5. Tires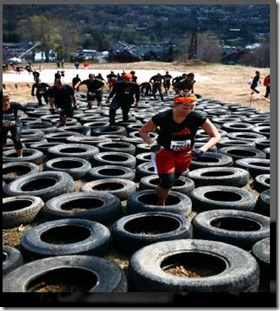 The tires will be placed somewhere in the middle of the run, and expect there to be A LOT (not just 2 lanes). Think of the bright side, at least if you fall, you bounce!
6. Runner's Wall
Last year, there were two walls for runners to go up – one was shorter and the other much taller. This year, both walls will be big and tall, more like 8 feet tall!
7. The Network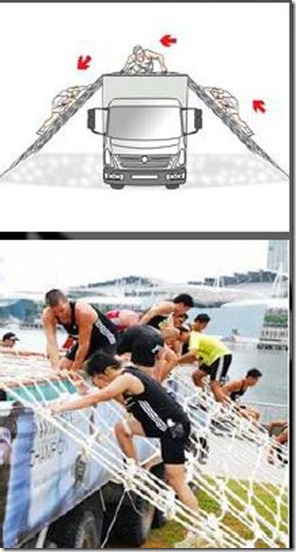 This is something new their adding this year. Basically a net is placed over a bus! Runners need to go up the incline to the top of the bus and go down the other way through the same net. Make sure  not to get to wild on top or the bus might topple over! How many people can actually say they stood on the bus right?
8. Tower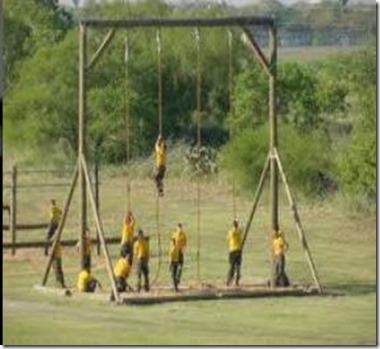 In the tower, the participants need to climb a 12 feet long rope that is attached to a bell. When you get on top, you need to tap the bell to complete the challenge. Don't worry, there will be knots for you to hold on to.
….and more!
Men's Health Urbanathlon Boot Camp
Whenever I invite friends to join the Men's Health Urbanathlon, there's always this fear in their eyes, thinking if they can do something like this. If you're interested to join but wanna "train" a little or give the obstacles a little try, then why not sign up for the Urbanathlon Boot Camp happening on Aug. 7 and 14 at Mercato Centrale, BGC. Registration to this is FREE.
So what do you think? Are you ready to be an Urbanathlete?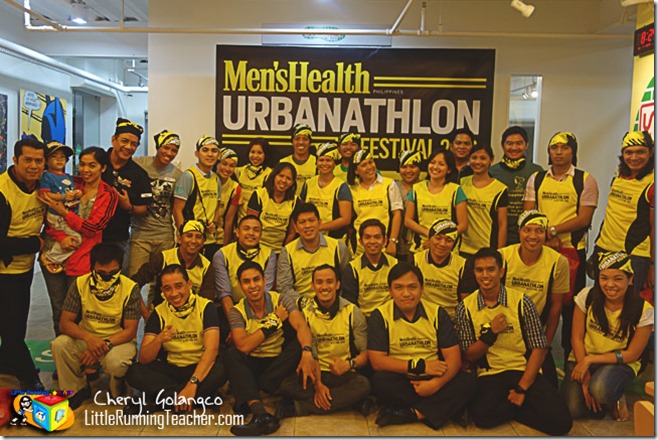 Men's Health Urbanathlon  and Festival 2013 Bloggers Launch
For more information and updates, grab a copy of the August 2013 issue of Men's Health available in all leading bookstores and news stands nationwide.
P.S. This run is NOT just for the men!
Men's Health Urbanathlon 2013
facebook.com/menshealthphilippines
@menshealthph