For several years, I've watched these runners and athletes eagerly register and participate in the Men's Health Urbanathlon. I remember telling my friends as well as myself that I would NEVER join because I just don't think I can. Well guess what, I joined, I participated, and I am now a certified URBANATHLETE! Woohoo!
Overcoming the Obstacles at Men's Health Urbanathlon
I participated in the 10km category and even before gun start, we were already warned of the possible lines in the obstacles. Runners who wished to avoid these lines needed to run faster to get ahead of the crowd. The lines for the first 4 obstacles courses weren't that long. Besides only the 10km runners being here, the obstacle courses could also accommodate several runners at once.
Most of the obstacles were a lot easier than I expected, but I must say they were VERY intimidating to see!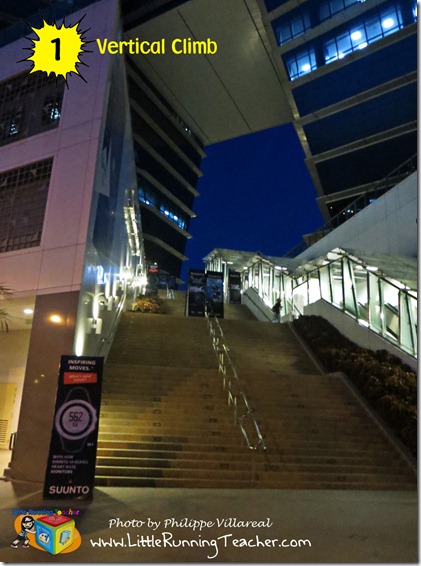 The first obstacle was the vertical climb. The steps on this stairway were small so it wasn't difficult to climb up and down! The crowd wasn't too thick either.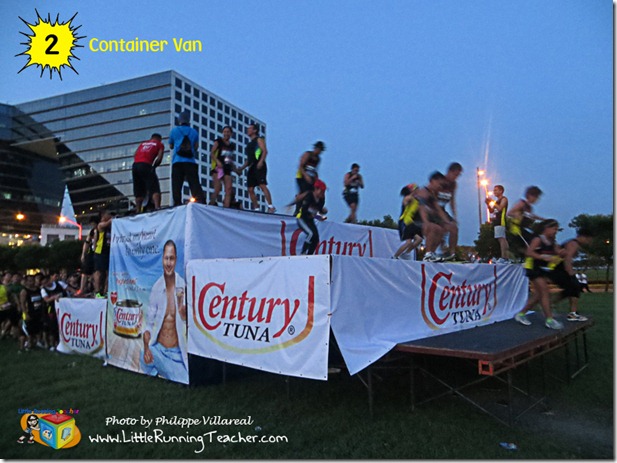 The second obstacle was slightly difficult for me. My arms aren't as strong as my legs so hoisting myself up was a huge challenge. Special thanks to the lady behind me and the marshal above who helped me get through!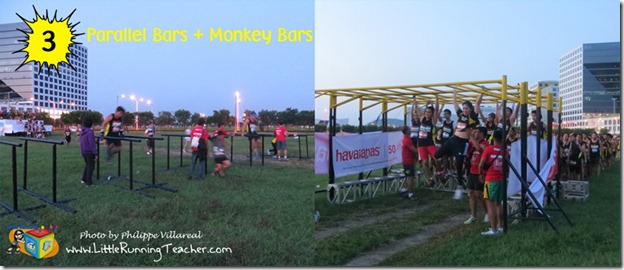 The third obstacle were the parallel bars and monkey bars. The parallel bars were easy because the marshal asked us to simply swing ourselves across. The monkey bars on the other hand were a lot of fun, but every time we fall, we'd have to start from the beginning. I liked that it was that way because it challenges us even more. In my case, I already asked the marshal to help me out because I couldn't move from one bar to the other.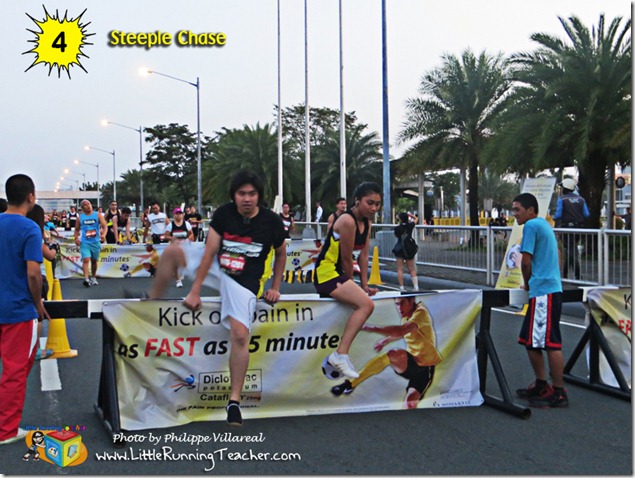 Had runners decided to actually jump over these, then it would've been a very challenging obstacle. However, several runners including myself simply climbed over it to be safe. I wonder if anyone actually did jump over it?
After the first 4, it was a nice and easy run toward Cavitex. I felt very confident as I barely stopped to walk and even said to myself that I'll be posting a status like, "I beat my PR regardless of the obstacles" when I get back. Unfortunately, LONG LONG lines awaited me in the last 3 obstacles. The 5km, 10km and 21km runners were now ALL TOGETHER hence long lines couldn't be avoided. I wanted to skip the obstacle but figured that I might as well experience it.
This obstacle probably had the longest line! I spent 30minutes just waiting for my turn! The bars were also really high, all the way to the chest and I just couldn't pull myself up. The marshals offering as much support as possible asked runners to simply pass under if they couldn't jump over.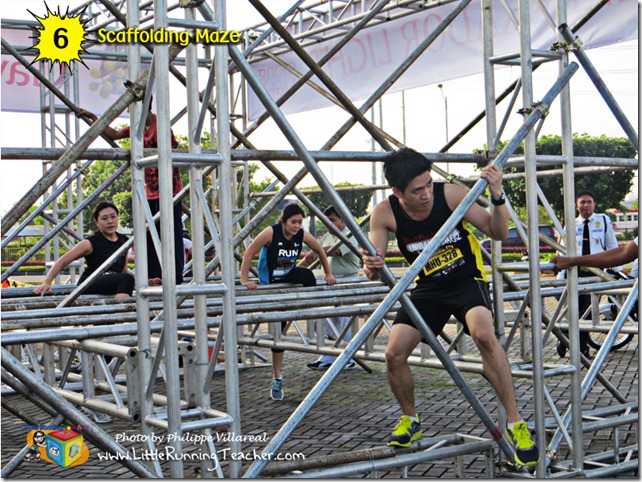 The scaffolding maze was fun. The bars weren't so high so I was easily able to pull myself up and get through it with no problem! Several runners also breezed through this obstacle.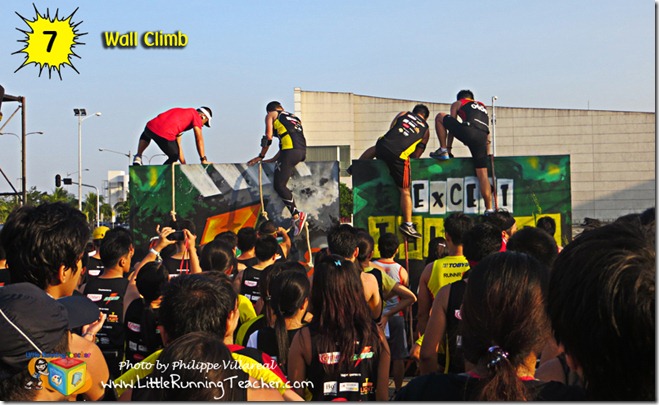 The last obstacle was the wall climb. Just looking at it already had my knees shaking! How was I suppose to get up that thing? The runners beside me had the same sentiments. But again, the marshals were a big help! They assisted each runner to get over the wall, to the point of even letting the runner use their hands as stepping stones! Thanks kuya!!
The BEST and Things-to-improve of Men's Health Urbanathlon 2012
My Favorite Parts
The obstacle courses were fairly challenging.

The marshals were THE BEST! They were amazing and really helped runners through each obstacle

There was no physical trash bin at the water stations, but I witnessed one marshal holding up a big plastic bag on his own for runners to throw their trash in

I loved the free banana and sponges! I always appreciate that.

Medal and finisher's shirt were great.

The After-Race activity center had a lot of freebies and stuff to do. Raffles and giveaways from sponsors and even a free shot of Fundador!
Some things to improve on
Though difficult to achieve, each obstacle should be spread out more or added to lessen the long lines. So instead of just 4 monkey bars, maybe they can have 8 next time. Another suggestion would be to line up runners based on category so that not everyone is congested into one line. There were long lines at the last obstacles because all 3 categories had already merged together.

More water stations please. There were a lot of GATORADE stations but only a few water stations. At the first water station, they even ran out of water. Also, the water and Gatorade weren't ready yet so runners had to wait for the people in charge to pour it.
Overall, I thought it was a good race, already looking forward to the next!
Congratulations to all certified Urbanathletes!!!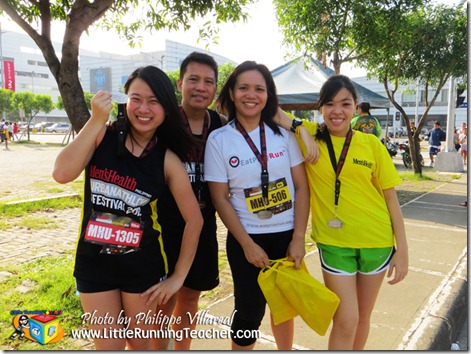 For more photos check out Facebook.com/LittleRunningTeacherPage
How was your Urbanathlon experience? How did you find the obstacles? I'd love to hear your stories!
Congratulations to all Men's Health Urbanathlon 2012 Urbanathletes