Weight loss, whether for fitness or vanity, is not always an easy thing to do. While I'm very much for the proper way of doing things – through diet and exercise, I can't deny that there are a lot of people who also need a little help.  Thankfully there are places like Contours that do just that.
Contours offer a variety of services for either facial or body care. Last month I got to try Laserfit.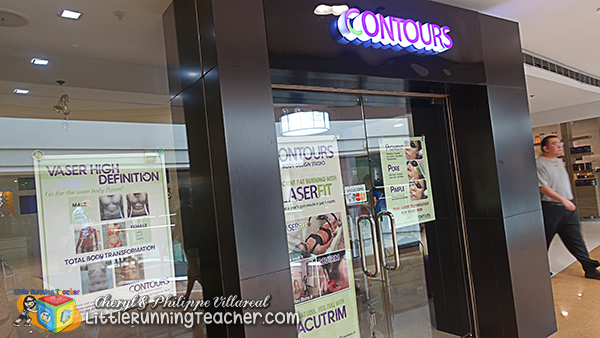 What is Laserfit?
"Laserfit is a holistic approach to weight loss and body contouring. This is a combination of non-invasive full body cold laser exposure to melt fat, 10-minute interval training to burn the melted fats, and added nutritional recommendations and diet guide that leads to a holistic lifestyle. This is a program which provides fast results that goes immediately visible as fast as after the second session. "
How does it work?
"Cold laser (Zerona) exposure releases fat from the body for 3 days. Daily 10 minute workouts are recommended to burn fats, trim down and lose weight. You don't have to worry about all these as Contours will provide a fitness facilitator just for you. We will help you and guide you all throughout the process!"
When I got there, the first thing they did was to check my measurements. After which, I lied down on the chair and started the cold laser treatment. You won't really feel anything during the laser treatment… except maybe a little cold as you will need to strip down to your underwear and the aircon is sometimes left on. You'll be lying there for about 40 minutes, 20 minutes per side. So I often use this time to take a quick nap or read a good book.
(NOT ME) Photo taken from Contours FB page
The laser treatment helps burn your fats, however, the fats are still in your system. Hence, to make sure we really burn them away, a short workout is recommended. I was led into the fitness room where I followed a short 10 minute workout on DVD. There are about 5 different workouts to choose from, all of which are equally helpful.
10minute cardio burn!
–
Once you're done sweating it out, it's time to move over to the Vibra machine. Basically, it's a vibrating machine that will really wiggle and jiggle the fat out of you! For beginners, you can opt to just stand while the machine continuously vibrates. As you get used to it, you will be asked to do a variety of poses to target the different areas. One pose for every minute. In my case, I had to stand for the first minute, then squat on the second minute, then do push ups on the third and so on. It's kinda fun, but it'll really get you sweating if done right.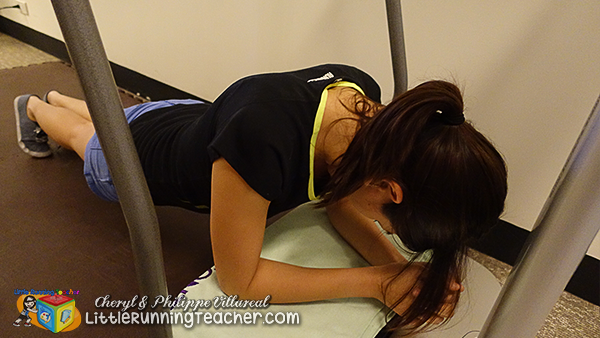 Planking on the Vibra Machine
I only had 6 sessions since I didn't have much weight to lose. It was slightly effective, but then again, I'm not really big to begin with. I'd recommend these for those who are really overweight and need a little push to lose a little extra weight. What I liked about the sessions was that though the laser treatments are what you take the sessions for, the workout also plays a very important role. Moreover, the doctors there also guided me on proper meal planning to help me get my desired body weight sooner than later.
Contours Body Design Studio Branches:
Contours Body Design Studio – Makati
2nd floor, South Park Plaza, Paseo de Magallanes, Makati City, Philippines
Contact numbers: +632-5564878, +6324035533,+639151163911
Doctor Direct number for consultations only+639175622247
Contours Body Design Studio – SM Megamall
5th floor Bldg A, SM Megamall, Mandaluyong City
Tel. No: (02) 6354984
Contours Body Design Studio – SM North EDSA, The Block
5th Level, The Block, SM North Edsa, North Ave., Quezon City
Tel no: (02) 9216798
Contours Body Design Studio – SM BF Paranaque
3rd level, SM BF, Dr. A Santos Ave., Sucat, Paranaque City
Tel no: +639165509873
For more details,
Website: http://www.contours.com.ph
Facebook: https://www.facebook.com/Contours.ph/
Email: [email protected]
To stay updated or keep in touch
Follow me on https://www.facebook.com/LittleRunningTeacherPage
IG and Twitter: @cherylgolangco