Last October 29, several bloggers including myself were invited to the launching of Puma's newest collection. Held at the Manila Intercon Hotel in Makati, bloggers were treated to an intimate lunch with delicious food prior to the grand unveiling.
"Don't be on time, be early!"
PUMA TIME has taken a new approach to watches in order to meet the aspirations of its consumers. Their watches do not just serve as time telling devices but as modern designs for the wrist.  Watches have become a fashion statement and part of our everyday outfit, hence PUMA TIME made sure to give us a variety of designs to fit our personality. Every style perfectly combines the influence of sport, lifestyle and fashion under one creative umbrella. The PUMA brand is divided into 2 separate segments: ACTIVE and MOTORSPORT.
Don't you just love the vibrant colors?
ACTIVE COLLECTION
I personally love my watches, but besides it being able to tell the time, I also enjoy wearing it simply because it matches my outfit. With their latest timepieces, PUMA is able to show just how sleek and sexy watches can be!  Their sleek silhouettes offer some of the thinnest, lightest and most easy-to-use timepieces on the market; reflecting their mission to create designs encompassing true style with freedom of use. For their Active segment, they've got the FAAS 200 for men and FAAS 250 for the ladies.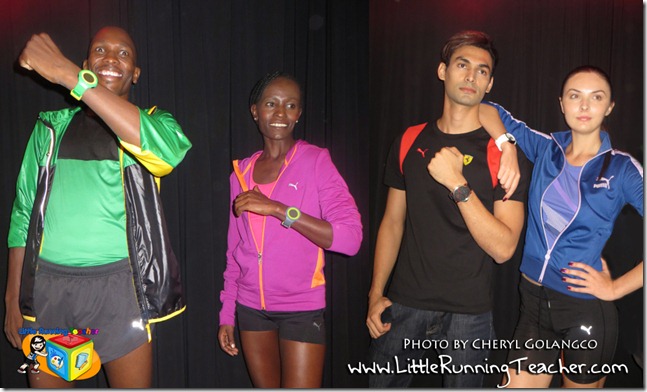 The models showing off the Puma timepieces
ACTIVE presents Puma FAAS 200 and FAAS 250
Faas' signature design is inspired by the relaxed cool style of the world-class record setting sprinters and runners from Jamaica. Faas, which means "fast" in Jamaican, is a mere 9.6 mm thin, echoing the record-breaking 9.6 second 100 meter sprint achieved at the Beijing Olympics by Usain Bolt. Imagine running 100meter in 9.6 seconds? That's reaaaaallly fast!
The Faas 200 and Faas 250 both come in a wide range of colors! From yellow to blue, to pink and more! This really gave me a hard time picking which I wanted because they're just all so cool!
Active Collection: FAAS
So, which one would you like to own?
Functions :
5 Operation modes : Normal Time, Chronograph, Alarm, Dual Time and Timer

1/100 Second Chronograph

100 Lap memory for split and lap time measurement

Normal Time : Hours, Minutes, Date & Weekday

Dual Daily Alarms

Dual Time

12/24 Hour Display format

Auto-calendar

Electrolight (EL) backlight

Faas 200 – 38mm case size

Faas 250 – 44mm case size
SRP 2850.00
Active presents FORM
Besides Faas 200 and 250, another design in the Active family is called FORM.
Puma believes in achieving standout excellence in form and function. FORM proves this point in its "baby" soft silicone. The contoured FORM watch proves the point in an extraordinary single form injection molded "baby" soft silicone.
FORM comes in eight different colors including nuanced Mediterranean blues and fuchsias,  winter white and cloud gray.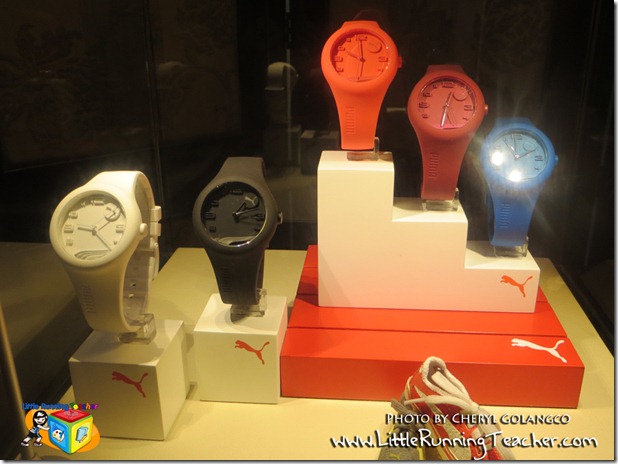 Active Collection: FORM
MOTORSPORT COLLECTION
The Motorsport Collection is another line which several of you would also love. It is inspired by the language of modern motorsport design which aims to keep oversized racing wheels on the ground, while moving at speed, using specialized body-shape features.
Included in the Motorsport family are the Fast Track, Ultrasize and Hero. The difference is mostly in the design so I strongly urge you to head on to the nearest reseller of PUMA watches and check them out.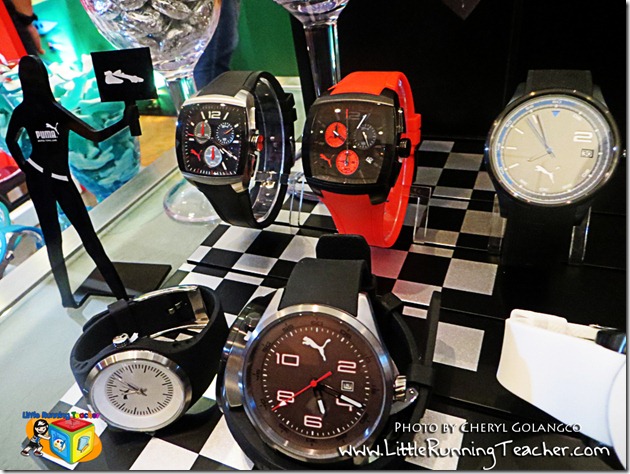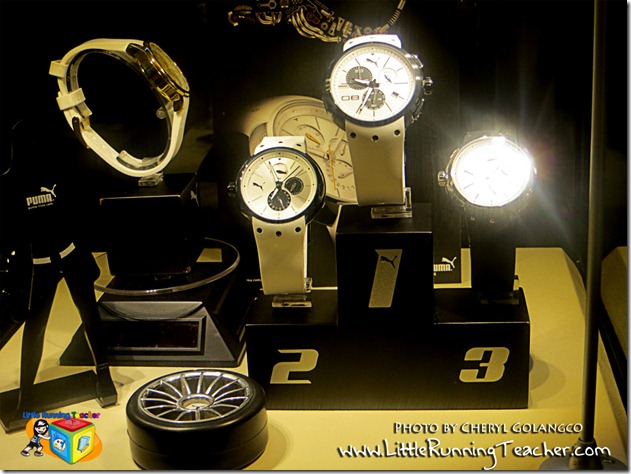 Motorsport Collection
PUMA TIME JAM COLLECTION
In this special year, PUMA thought it was important to pay tribute to the great Jamaican Nation and are hence dedicating the limited TIME JAM collection to them.
It doesn't matter if you're a passionate runner or just enjoy hanging out and dressing up, you'll surely find a watch that fits your personality – not just in the Time Jam Collection, but in the entire PUMA watch collection!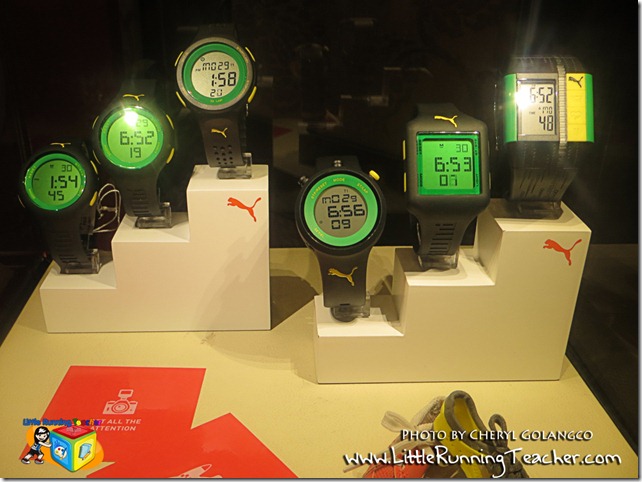 Time Jam Collection
PUMA watches are available at the PUMA TIME Kiosk in SM Megamall and in any Timegear and L Timestudio boutiques.
For more info, you can also check out the L Timestudio Facebook page HERE
or visit their website at http://www.ltimestudio.com/
It's the Year for Speed as PUMA Unveils its Latest Collection