Trail running is very different from running on pavement. Trails can range from easy, which refer to those flat trails that are solid like pavement to extremely difficult like the one we experienced at the Teva Trail Challenge. More on that HERE.
Selecting the right pair of shoes for each surface is another challenge athletes need to take. It's important to wear the right shoes not only to ease the race for you but also to ensure stability, speed and most importantly, prevent injury.
Prior to the Teva Trail Challenge, I tried running with my Tevasphere at BGC. My initial reaction, "I don't like these shoes!" The unique design made it difficult to run and my knees started hurting like crazy after running a short 2km around High Street. I was afraid to use it during the trail run but felt I needed to for the sake of this review. I'm glad I did.
TevaSphere features a patent-pending spherical heel and pod-arch system that delivers a more natural point of impact, efficient transition and phenomenal stability. Let me tell you more about that below.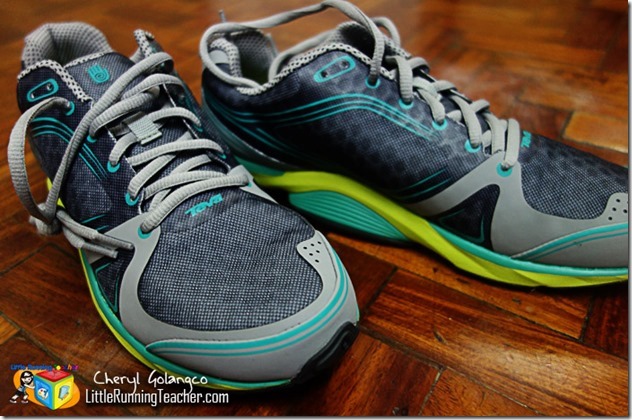 "Down the hill, through the mud pit and under the barbed wire. And that's just obstacle #1. The TevaSphere Speed was inspired by the unpredictable world of Obstacle Races and the athletes that are crazy enough to take them on. It features our TevaSphere technology, which uses a spherical heel and support pods to improve your stride, reduce impact and promote stability on unpredictable terrain – which obstacle races have in spades. Throw in quick dry materials, a lightweight design and a grippy sole and you'll be able to cross "shoes" off your list of things to worry about for your next race."
I would NOT recommend you to use the Tevasphere on pavement. They lack support for that and the support pods actually felt weird to me, but they worked extremely well during my trail run. The support pods in the middle helped a lot with the stability and the rounded heels were useful for the uphills and downhills.
Tide Grip:  The TevaSphere outsole uses a spherical heel with two support pods to give you lightweight minimalism without sacrificing stability. The Spider365 rubber is made to grip like crazy in wet environments. During the trail run, I still found it difficult to go down the muddy surface but my TevaSphere proved to be more stable than a different brand my friend was using.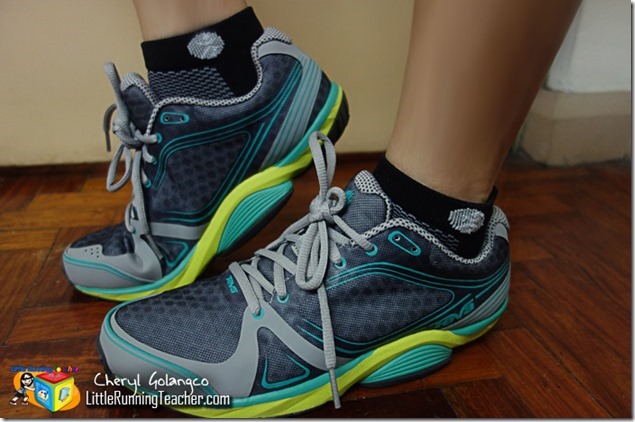 Check out the support pods in the middle!
The pod-arch support provides further stability with specific point-of-contact support only where it's needed, without restricting movement or adding unnecessary weight to the shoe.
The spherical heel on the other hand lowers the user's point of contact with the terrain for a more natural point of impact and more efficient transition. This stands in stark contrast to the built-up, squared-off heels and over-cushioned insoles of other athletic shoes.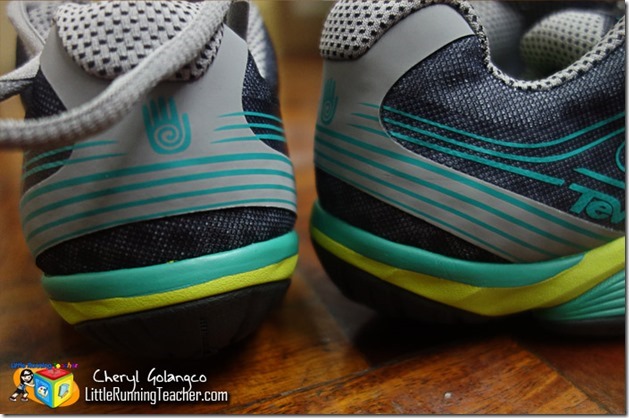 Rounded heels provide a more natural point of impact
Besides the support my TevaSphere provided during my trail run, I also liked how quickly the mud washed off. No where during the run did I feel that my TevaSphere lost to the challenge. Funny thing is, the TevaSphere isn't even Teva's MAIN TRAIL shoes! So if the TevaSphere performed this well, how much more for the others?
Teva designed TevaSphere to provide a superior footwear solution for outdoor athletes compared to what's currently in the marketplace. Recognizing the growing market of consumers participating in non-traditional outdoor sports such as adventure racing and mud runs, they worked to create a shoe that would perform better on varying terrains.
TevaSphere styles for men and women include:
TevaSphere Speed features quick-dry materials, lightweight design and Teva's Spider Original Rubber outsole. The Speed is available in two colors for men and women with a SRP of P5990
TevaSphere Trail eVent® features eVent® breathable waterproof membrane, sturdy design and toe bumper for added protection. The TevaSphere Trail eVent is available in three colors for men and two for women with a SRP of P6990
TevaSphere Trail is built for women who prefer the benefits of a sturdy trail shoe and can forgo waterproof features. The TevaSphere Trail is available for women only, in three colors.
TevaSphere Trail Mid eVent® is available only in selected international markets. Featuring all the benefits of the TevaSphere Trail eVent® but adding the extra protection of a mid-cut height. Available in one color for men and women.
Overall, I liked my shoes. I was surprised at how different they felt on the pavement and n the trail. The unique shape felt different for a while but later proved to be beneficial and the support pods provided extra stability and grip for my run! The TevaSphere can be used by all foot types so go try it out.
So save up and plan your next trail run with TevaSphere. It's about time you treated your feet right!