When I was first introduced to the Mizuno 'Be', I loved how it looked so much that I was already deciding what running outfit to pair it with. I then waited excitedly to find out what the shoe had that made it stand out. Well, turns out the Mizuno 'BE' is not exactly a running shoes, it's more of a training shoe. Designed to strengthen our lower leg and foot muscles to improve our performance when on the run.
The Mizuno 'BE' is inspired by the ancient Waraji sandals which was worn by the samurai class and foot-soldiers during the feudal war in Japan. Traditionally, the sole of the Waraji sandals were designed to be shorter than the feet of those wearing them, allowing the toes to protrude over the front edge of the sandals.
Mizuno conducted a series of biomechanical tests at its SOZO Engineering Division, a studio created for the purpose of achieving the maximum standards in shoe technologies. Findings showed that protruding toes aid to stabilize the body, which was crucial for warriors in combat and working people. Furthermore, the toes and the muscles of the feet and lower legs were more mobile and active.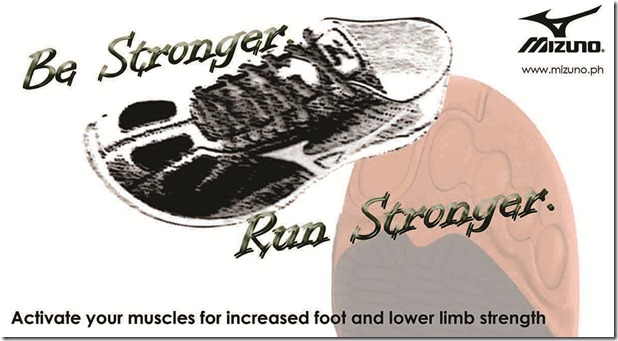 My Experience with Mizuno 'BE'
When I first tried it on, that shortened insole felt very weird. My toes were hanging and it felt like a different kind of platform shoe for women. It was a different feeling for the first hour. My feet muscles easily got tired and I felt very uncomfortable. However, every minute after that was sheer joy.
I didn't exactly run with my BE, but I used it for something similar. I used it to play Laser Tag at LazerXtreme! A lot of running, jumping, and creeping took place. The Mizuno Be was as light as a feather through it all!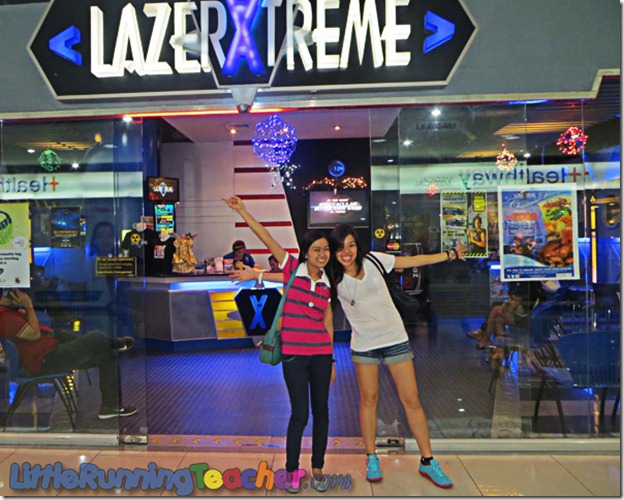 I absolutely loved wearing my new Mizuno Be! After you get used to its unique style, it actually gets really comfortable. I started noticing how soft the insoles were that it felt like I was wearing bedroom slippers outdoors! I loved these shoes so much that I try to match my outfit with the shoe just so I can wear it. No, I'm not kidding.
I wore these shoes the entire day, from 2pm to midnight as I walked around The Fort and hung out with my co-teachers. I felt no pain or stress on my legs. In fact, I wanted to keep going and keep walking around. Though they don't have the same protection and cushioning as running shoes, they're the perfect walking/ malling/ training shoes for anyone! …and hey, you might just win one for yourself. (hmmm….)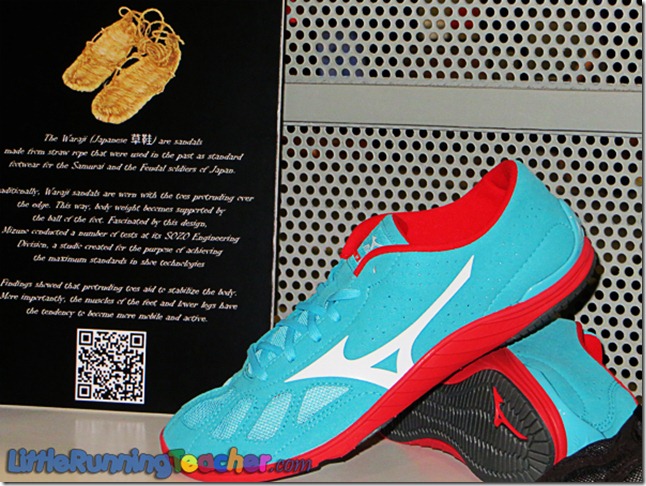 Mizuno Be colors
The Mizuno Be comes in a variety of designs for both male and female and retail at 3,995 php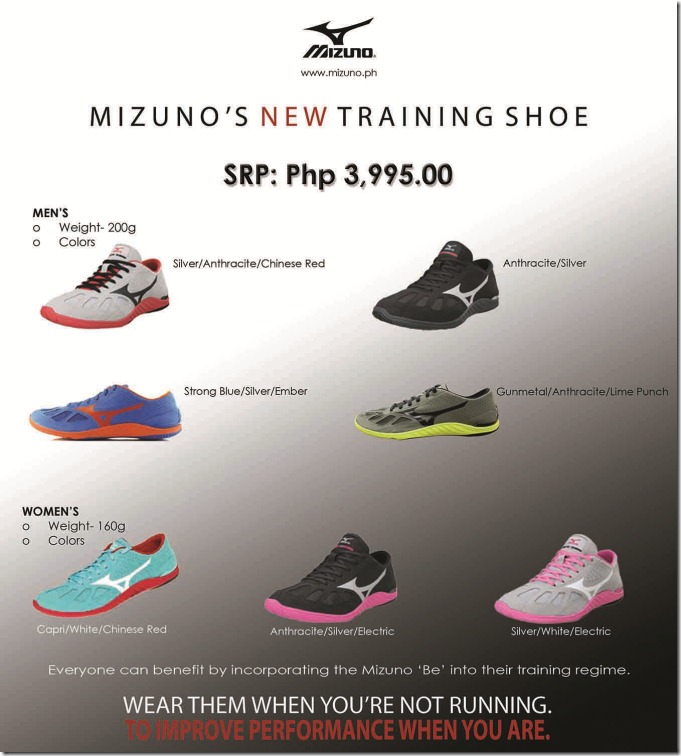 Having Fun with My New Mizuno Be
You might also like: /mizuno-be-shoes-the-recovery-shoe-for-you/