360 Fitness Club is the country's pioneer in express fitness. They are best known for introducing the 360 Circuit — a customized, 30 minute circuit training program that uses only free weights, suspension trainers, kettle bells, other functional equipment and body weight for a maximum workout. The circuit offers five different programs to choose from, depending on one's fitness goals: weight loss, toning, strength, athletic performance, or general fitness. You will be led by qualified coaches, all of whom are either sports science or physical education graduates and some are even internationally certified.
The club's fitness philosophy centers around functional fitness— exercises that simulate natural movements and work out all of the muscle groups, without wasting time. Efficiency is key, so they keep the core program compact to ensure members can complete the circuit in just 30 minutes.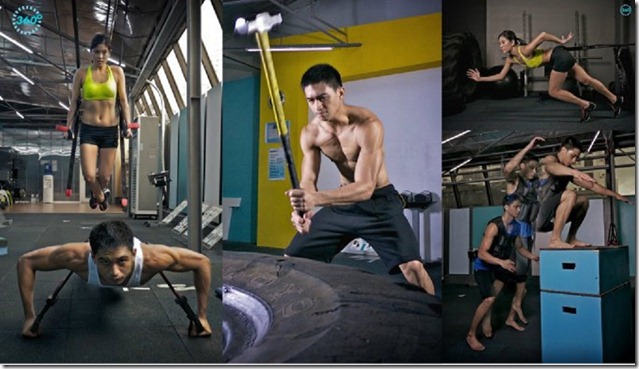 This 2013, 360 Fitness Club will introduce several new 30 minute group exercise programs to complement their existing roster of one hour classes, which include Zumba, Les Mills Body Jam and Body Balance. The club has condensed some of the existing programs and added fresh ones to create high impact, maximum performance, 30 minute workouts to fit the busy lifestyles of their members: the Kettlebell Class, Body Weight Circuit, Suspension Training, SMRT-Core Flush, and SMRT-Core Ciruit.
I've tried working out at 360 a couple of times, and let me just say, it's no easy task. It may SEEM easy, but the workouts can actually be tiring and will really make you sweat! Love it!
360 Fitness Club branches:
As most of you know, 360 Fitness Club has TWO branches.
13th Floor, Strata 100 Bldg., F. Ortigas Jr. Road (formerly Emerald Ave.)
Ortigas Avenue, Pasig City
Landline:  577-7807
Mobile: 0917-5600360
Email: [email protected]
7th floor, 107 Dolmar Gold Tower, C. Palanca St., Legaspi Village, Makati City
Landline: 940-9575
Mobile: 0917-8600360
Duo: 02 623-0911
Email: [email protected]
Well, guess what, they're opening their 3rd branch this coming January 12, so let me ask you one thing…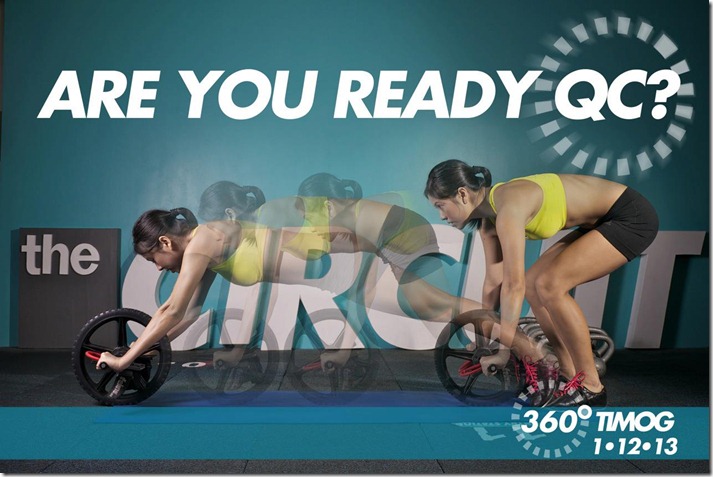 Yep! 360 Fitness Club will be opening their third branch in no other than Quezon City! The new 360 Fitness Club will be located at 2nd Floor Esna Building, 30 Timog Ave., QC
Good news for OPENING DAY
Those who will sign up for membership on opening day will receive 20% discount + limited edition "Lose the Machinese" shirt + FREE 1 month

Members whose referrals sign up on opening day will also get limited edition "Lose the Machines" shirt + Free 1 month

Lastly, there will be a Circuit Challenge at 1pm and Zumba/Body Jam Marathon from 2 to 4pm. Winners will get FREE MEMBERSHIPS!
Doesn't get better than that! So what do you guys? Are you ready to get fit and healthy in just 30 minutes?
360 Fitness Club
https://www.facebook.com/360FitnessClub
2nd Floor Esna Building, 30 Timog Ave., QC