I just LOVE Breakout Philippines! The whole idea of being trapped in a room with friends and frantically looking for clues to escape is weirdly fun! (haha)
So far, I've tried 3 rooms from Outbreak Manila, namely Adarna's Lair, Room 13 and just recently… the Limbo Room. I've been asked a couple of times which room I enjoyed the most and honestly, there's just no right answer. Each room has its own unique twist and story to offer. You can find out more about the different rooms here: http://www.breakout.com.ph/rooms.html
Last week, my friends and I tried our luck with the new Limbo room. The room is Breakout Philippine's attempt of doing something like the movie Inception, where our subconscious and reality somehow get mixed up.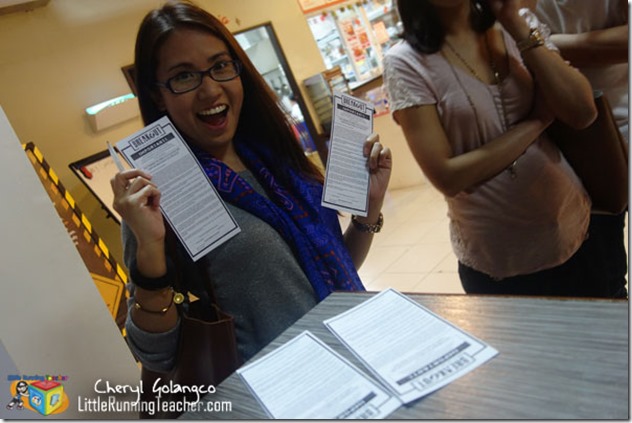 Signing the waivers before we can go in! Denise looks excited but she's really freaked out! haha
Breakout Philippines Limbo Room
"It is told that we use only 10% of our brain. Research attempts have started to try to unlock the remaining 90% and reach the brain's full potential. You and your friends have enrolled in the latest social experiment by a group of researchers to uncover the full subconscious. The experiment procedure is to have you go through tests that push the bounderies of what is real and what is not by having you go into the subconscious of the rest of your team. During the experiment, tests go haywire and you run in the risk of getting stuck in the subconcious state."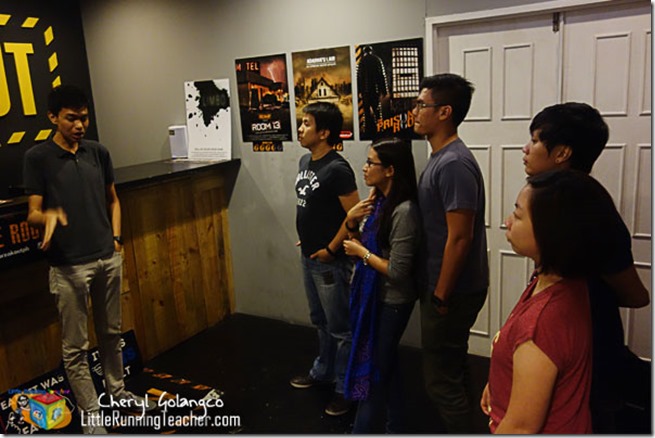 Quick briefing before going in. "Pls. don't use brute force!"
I soooooo want to spill the beans but what's the fun in that right? Out of the 3 rooms I've tried, this was one of the more challenging ones simply because there are some things that are just out of your control! All you can do is watch and wait for something to happen. Confuse you did I? Try it out yourself to understand what I meant! The room is good for a maximum of 8 people and a minimum of 2.
Tip: Come with a complete group!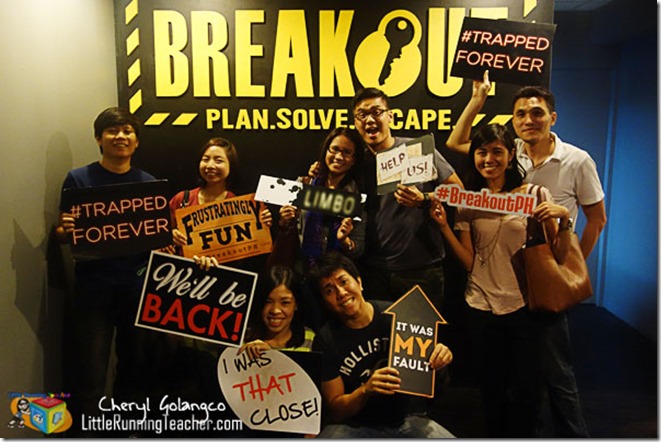 TRAPPED FOREVER! We'll be back!!!
My friends and I weren't able to get out… really sad! We were SO CLOSE! We'll be back soon and we're definitely breaking out next time!!
I highly recommend Breakout Philippines! It's a great teambuilding or family bonding activity. You will either LOVE or HATE each other so much after this experience! haha Just kidding on the hate part. But it's definitely an experience you will share for the rest of your lives.
For more information,
Visit http://www.breakout.com.ph
https://www.facebook.com/breakoutphilippines
Email support @ breakout.com.ph
For updates on other events or to just keep in touch
visit http://www.facebook.com/littlerunningteacherpage
twitter.com/cherylgolangco