A couple of weeks ago, I attended the Xterra blog event where the group showed bloggers their line of compression wear for runners. cyclists and the like! I personally have not yet tried the gear so I am unable to give my personal opinion and review on it! But from what I heard, it doesn't have that funky smell when you sweat unlike normal dri-fit material. So if any of you have tried this, feel free to leave a comment below and share your review with other readers! Thanks!
I wish I could give my OWN REVIEW and I promise I will once I get to buy my own, but for now, here's the press release! :)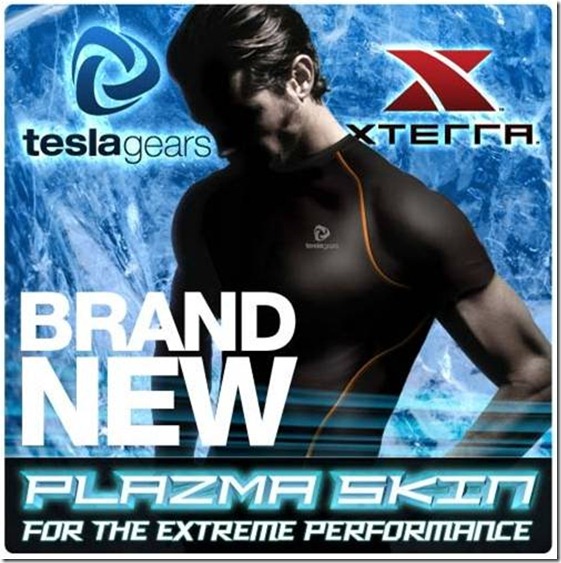 Xterra and Tesla Sportswear PRESS RELEASE:
Mevez Business Ventures Inc. (MBVI) recently introduced in the Philippine market an extensive line of compression sportswear products of Xterra, a global brand in premier technical sportswear used by top triathletes around the world. MBVI also launched the European brand, Tesla, with both compression products and high quality running shoes. Tesla sportswear is named after Nicholas Tesla, a designer of customized sportscars, whose name is synonymous with creativity, style and quality.
Compression wear are used by top athletes in virtually every sport today such as triathlon, biking, running, water sports, track and field, baseball, golf, badminton and even as exercise wear. Compression wear applies the principle of compression bands used in medicine to promote and enhance optimum blood flow and conserve the energy of muscles in a person's body. It is also used to prevent the tightening of muscles during cold weather conditions that could lead to muscle cramps. It is thus used by football, ice hockey and basketball players underneath their jersey uniforms for this purpose.
Because of the technical nature of compression wear and their prohibitively high costs, as well as limited stores offering the products in the Philippines, very few Filipinos use the product in their sports activities. As a result, the benefits of compression technology have not reached many Filipinos even with the popularity of running, biking and triathlon events in the country today.
XTERRA AND TESLA COMPRESSION WEAR
MBVI's aim was therefore to introduce quality, global compression brands at prices that most Filipinos can now afford. While other products of comparable quality were previously available at prices ranging from P4,500 to P7,000, MBVI is currently offering its extensive line of Xterra and Tesla compression wear at the following prices:
Sleeveless Triathlon Wear – 1,600 php
Short Sleeves – 1,700 pho
Long sleeved tops – 2,100 php
Long sleeved tops with neckband – 2,200 php
Short tights – 2,100 php
Long Tights – 2,300 php
Xterra and Tesla compression wear are…
lightweight, keep the wearer always dry as sweat evaporates quickly
has anti-bacterial properties to protect the user from harmful bacteria that attack an athlete during strenuous physical activities(when the immune system is low)
provides ultraviolet protection(it has a UPF factor of 50)
is semi waterproof to keep the skin dry such as during the swimming leg of triathlons.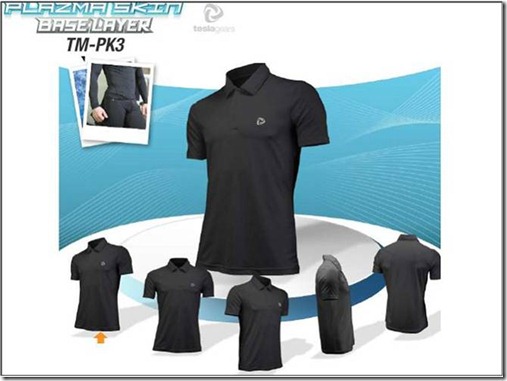 Xterra and Tesla compression wear have become so popular even among non-athletes that the company recently released a new line of casual fit designs to cater to people who wish to wear compression shirts as casual wear to avail of the benefits of the many properties of the products. The casual fits are priced from P1, 500 to P2, 000.
Xterra recently sponsored triathlon events in Cebu and Laguna (Nuvali) and in the first quarter of 2012, another triathlon event in Cebu. MBVI is coordinating with the organizers of the upcoming event for Xterra products to be awarded to winners.
Xterra and Tesla Sportswear now in the Philippines
Xterra and Tesla compression wear are currently available at select stores of Olympic Village in Metro Manila, Cebu and Bacolod, R.O.X Bonifacio High Street and Zalora.com.
Outside of these areas, direct orders are also accepted..
For more info, you can also LIKE their Facebook page: Xterra Tesla PH or follow them on Twitter: xterratesla