Who will protect this house? I will! The well known American sports clothing and accessories company is finally in the Philippines… and everyone can't wait to start shopping!
Under Armour Philippines: How It All Began
Funny how the best ideas usually come from the simplest things. In the case of Under Armour, it began because of athlete Kevin Plank's hatred for changing his sweat-soaked cotton T-shirts under his jersey over and over again. Despite his top dripping of sweat, he noticed how his compression shorts stayed dry. He hence set out to find a solution, and after extensive research on the athletic benefits of synthetic fabrics, he designed the first Under Armour HeatGear T-Shirt.  The shirt was engineered with moisture-wicking performance fibers that allowed athletes to keep cool, dry and light in the most brutally hot conditions.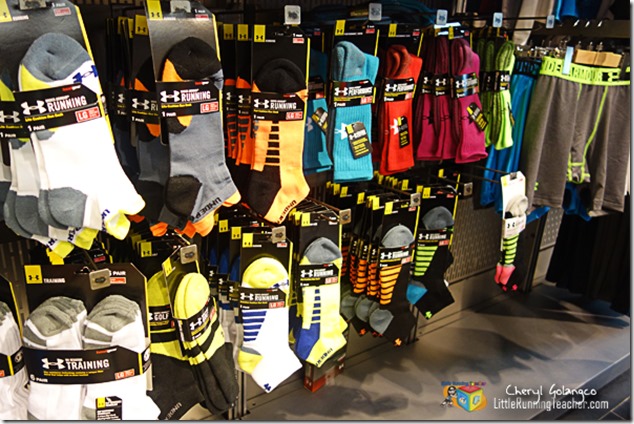 Under Armour set its sights on dressing athletes from head to toe, with various innovations from football cleats to cotton shirts. Today, with a revenue of more than $2 billion, the brand is widely recognized as a global leader in performance footwear, apparel and accessories. Which is why I am one with you guys in excitedly welcoming this brand to the Philippines!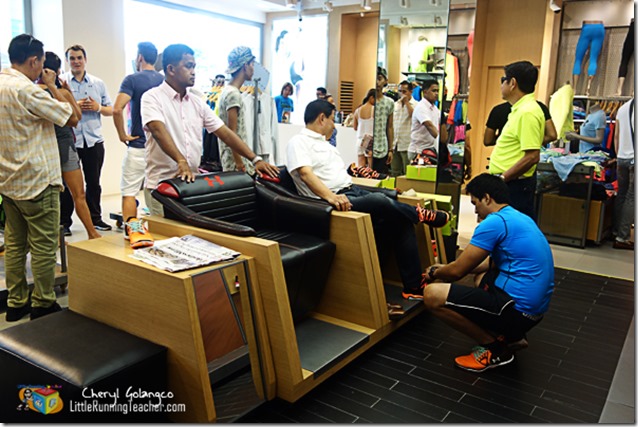 Under Armour Philippines: Gotta love these chairs!
Under Armour Philippines: Now Open in Bonifacio High Street
Being a runner, I am always on the lookout for good brands that will support me on my road to fitness. Though there are already several available locally, there are still many more only available overseas. Hearing of Under Armour's expansion here in the Philippines got me all giddy and excited for what's to come.
Under Armour has a variety of footwear, accessories and apparel for different sports such as football, basketball, soccer, mixed Martial Arts, and others. Not only do athletes look good in Under Armour, but it makes them feel good too, allowing each to perform to the best of their capabilities.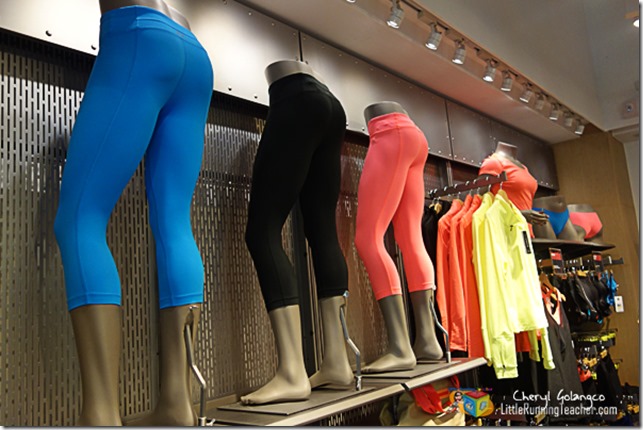 One of the things I noticed immediately upon entering their store was the Hero Zone. Besides the typical sportswear, the Hero Zone houses Under Armour's Alter Ego line which features Marvel and DC comics-inspired innerwear designs. The Footwear Zone on the other hand features products from Under Armour's Spring/Summer 2014 Collection including the Under Armour Speedform RC – the revolutionary running shoe that employs the world's first seamless heel cup.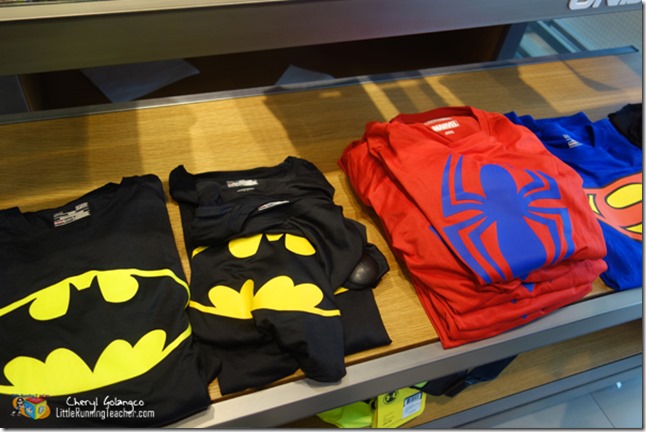 Under Armour Philippines: "Who will Protect this House? I will!"
'I WILL!" The campaign brings to life the passion and determination that drives all athletes and Under Armour's commitment to engineering innovative products that provide real performance advantages. As Kevin Plank said, "Ten years ago Under Armour became a household name when the brand asked athletes everywhere to 'Protect this House.' The response in the iconic commercial, and throughout the years, has been the same: I WILL," said Plank. "Today, Under Armour inspires the next generation of athletes to unleash their inner resolve and our I WILL trademark confirms our promise to continuously redefine the future of performance through innovation that will help give athletes an edge."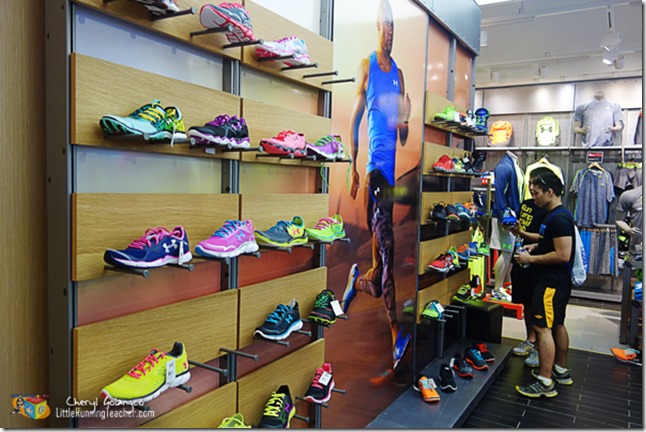 Under Armour Philippines: Celebrity Challenge
Last Saturday, Under Armour prepared an obstacle challenge for the public to try out. It was a challenge of skill and speed but also one that would allow you to see just how good the apparels worked. At around 4pm, they closed the course to cater to the celebrity challenges which included PBB host and former Ateneo volleyball star Gretchen Ho and her boyfriend, PBB host Robi Domingo. Other celebrities who participated were Natasha Alquiros, captain of the Philippine Women's National Football Team "The Malditas", as well as Harry Morris, team captain of Volcanoes-Rugby, and Johan Aguilar, three-time UAAP MVP for swimming, and mainstay of the national team.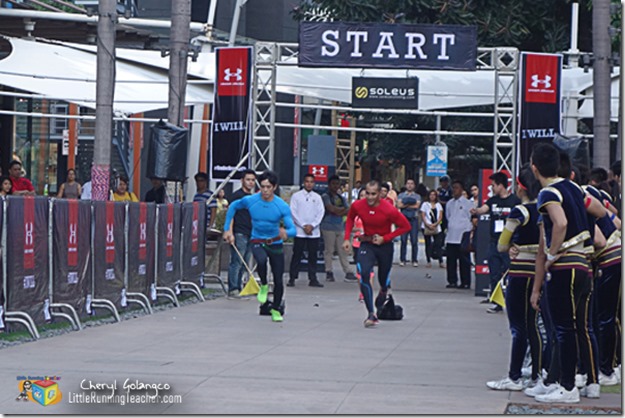 Under Armour Philippines: The Sled Challenge at Station 1
Under Armour Philippines: Monkey Bar Challenge at Station 2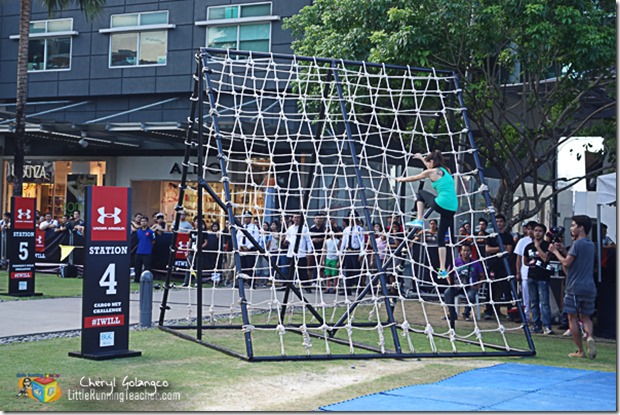 Under Armour Philippines: Cargo Net Challenge at Station 4
The obstacle course had 7 different stations such as the Sled, Monkey Bars, the crawl, the cargo net or rope hurdle, the farmer's walk, the wall climb and the rappelling. Everyone at BGC that day got to witness these athletes put their bodies as well as these cool garments to the test by going through all 7 stations! It was fun to watch and I applaud these athletes for their strength and endurance.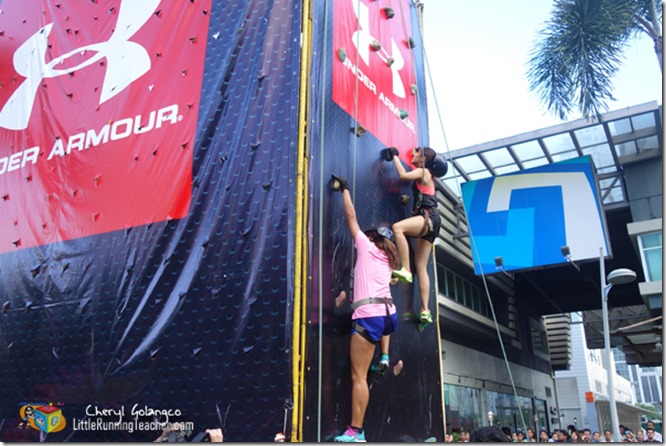 Under Armour Philippines: Wall Climb Challenge at Station 6
Under Armour Philippines: Farmer's Walk Challenge at Station 5
–
So if you want something new that'll "protect your house", make sure to check out Under Armour in BGC today. You'll love their stuff!
Under Armour Philippines
B6 Building (GF 12-13), Bonifacio High Street, Bonifacio Global City, Taguig, NCR
https://www.facebook.com/underarmoursea
–
For updates on other events,
follow LittleRunningTeacher on Facebook
or Twitter @cherylgolangco