When I first started running, my primary concern when it came to my clothing were those that were seen on the outside – my shirt, shorts and shoes. As I started getting serious about fitness, I slowly understood the importance of each and every piece of clothing on my body. I learned the hard way how not having a good and reliable sports bra could really affect my performance. Ladies, you all know how helpful a good bra is especially when engaged in an active sport right?
Have you ever gone for a run, done a downward dog pose, or hit the gym wearing the wrong brassiere? Other than having to keep readjusting yourself, it simply doesn't feel comfortable and makes exercise an awkward experience. When we work out, the last thing we want to do is compromise the quality of our movements because of a bra that doesn't provide the right kind of support. So it is imperative to invest in the right undergarment that gives us women the reliable and full support we need to go about our daily activities.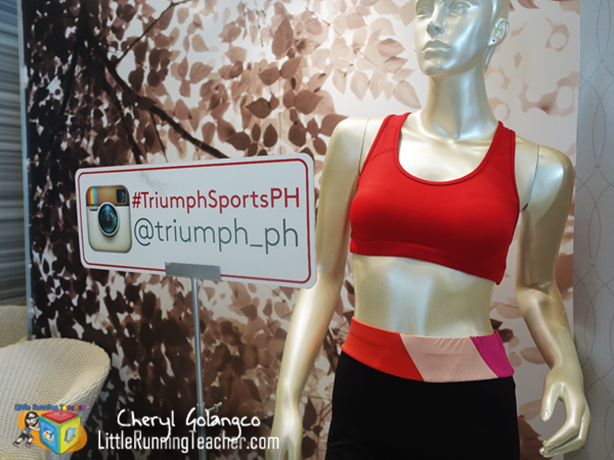 Triumph: Debuts new Sports Bra Collection
Triumph is well known for their quality lingerie. For over 130 years, Triumph has been tailoring beautifully feminine lingerie and shapewear to suit the needs of women on a global scale. This season, they will cater to even more girls as they finally release their own line of sports bras! From the ever reliable lingerie, they now venture to the world of sports. Triumph's new sports bra collection is tailored for women with active and sporty lifestyles. The different styles will properly cater to the intensity of our workouts – whether low, medium or high impact. They are releasing 4 different styles, all of which are soft to the touch, supportive, yet comfortable, and are made of super breathable fabric while combining fit, comfort, and support for every kind of active lifestyle. Each design is not only perfect for sports activities, but is also great for lounge wear at home on a warm day.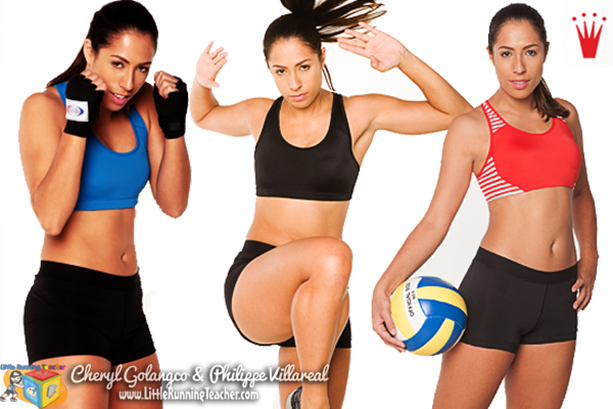 Low Impact Sports Bras
The Low Impact Sports Bras come in two razorback styles. One is designed with a flattering low cut front and a thicker razorback, and, the other one has a higher neckline for additional support and coverage, with a thinner razorback for a balanced feel. These two bras were made for comfortable low impact activities such as Yoga, basic floor exercises and Pilates.
Medium Impact Sports Bra
If you enjoy medium impact sports like jogging, cycling, cross training, and body combat, then this is the bra for you. Add some flair to your sports outfit with the striped design of this sports bra. It has a higher front to ensure that you don't need to worry about readjusting yourself. A thicker mesh razorback is in place as well to make sure that your back receives adequate support to help improve posture.
High Impact Sports Bra
This bra is made for freedom of movement and is ideal for high impact ball sports such as volleyball, football, basketball, including other activities such as step aerobics, and Zumba. The High Impact Sports Bra, too, comes in bright stylish pops of colors such as red, cyan, teal and the ever classic black, and is made with very breathable material while remaining functional and stylish enough to wear alone. It has a high front and the thickest straps to provide maximum support on its own so you can exercise without worrying about underwear malfunctions.
Triumph Sports Bra: Putting it to the Test
A few weeks ago, I was able to put my Triumph sports bra to the test as we went for a session of cycling at Saddle Row. For the record, I just want to say that cycling is NOT as easy as it looks! Having tried a variety of workouts including crossfit, I assumed cycling would be easier. Well… it's not! My legs were screaming midway. It's something you get used to, and I definitely want to go back and strengthen my legs more.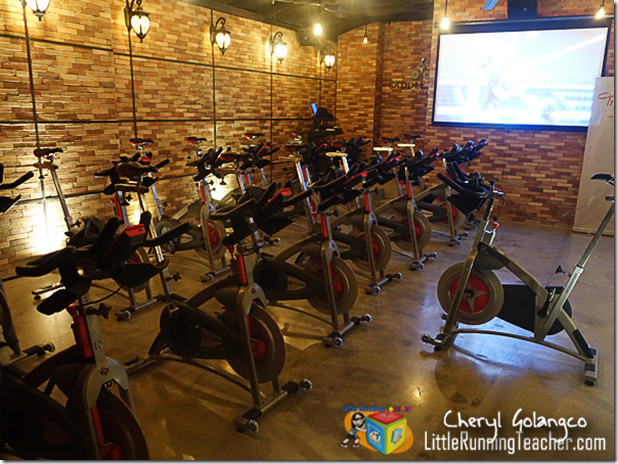 Though the workout seems focused on the legs, the instructor would actually have us work the entire body at different times. We would raise our hands, pull on resistance bands, put weight on our arms, etc. We would constantly be 'pumping' our whole bodies up and down the cycling machines and woah did it squeeze out all my energy. Despite the intensity of the workout, my Triumph sports bra stayed in place. It still felt extra soft and comfy even if I was already drenched in sweat. There were no hard wires or stitches that chaffed my skin either. Overall, I'd say the sports bra was pretty good. Triumph has definitely done it again.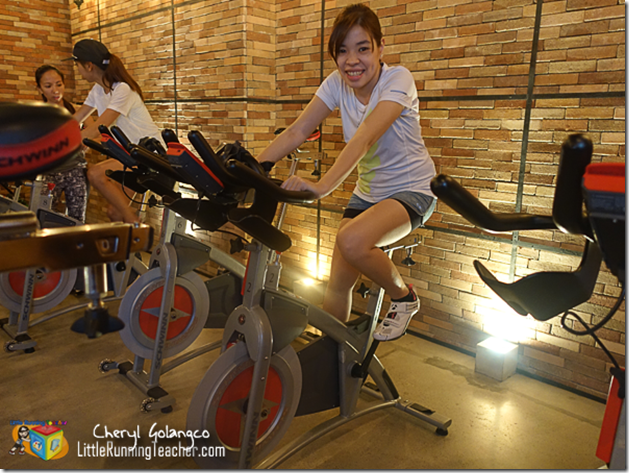 So whether you want something to simply wear around the house or to help you get the most out of your fitness routine, Triumph, the maker of lingerie sine 1886, has something perfect for you. Visit the Triumph Store at Robinsons Place Magnolia or one of their many branches at all major department stores nearest you and get fitted so you can find the one.
For updates and more info, follow Triumph on:
Facebook: www.facebook.com/triumphph,
Instagram:  @triumph_ph
For updates on other runs or to just keep in touch
visit http://www.facebook.com/littlerunningteacherpage
twitter.com/cherylgolangco