A few weeks ago, I and some fellow sports bloggers got to see first hand what's in store for aspiring basketball players in the Philippines. We have a lot of good talent here and it's a pity that it's the people with these talents are not always able to use it. Well thanks to Alaska and NBA, they can..The Jr. NBA is back in the Philippines on its seventh year, and this year, the girls get to join the fun too with the Jr. WNBA!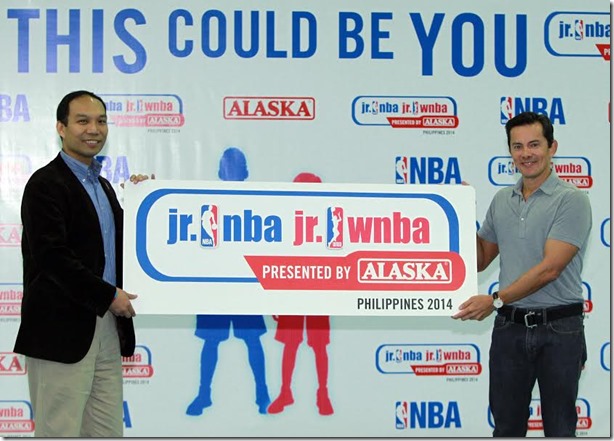 The Jr. NBA and WNBA Philippines 2014 presented by Alaska will start here in Manila and move on to Cebu, Puerto Princesa, Dagupan City as well as first-time stops in Surigao and Iloilo. This way, they get to reach out to more schools and communities all over.
Press Release
The Jr.NBA/Jr. WNBA is the league's international youth development program that promotes basketball, sportsmanship, teamwork and an active lifestyle among children. The 2014 Philippine schedule includes school clinics as well as coaching seminars  the lead up to Regional Selection Camps in each of the cities. The program, which remains free and open to players between 10-14 years old will conclude in Metro Manila with the Jr. NBA/ Jr. WNBA National Training Camp.
Some of the best local coaches, led by Alaska and PBA legend Jojo Lastimosa join NBA coaches led by Sefu Bernard in travelling all over the country to conduct school clinics for coaches and players during the regional selection camp which started last January 19.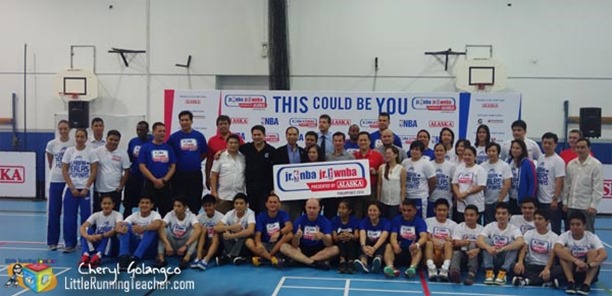 "Jr. NBA Philippines is going into its seventh year and with the launch of the Jr. WNBA program, we will reach even more youth players, especially girls, to help promote active lifestyles and harness their talents to compete on a national scale," said Carlo Singson, NBA Country Manager, Philippines. "The continued support of our partners has helped Jr. NBA/ Jr. WNBA Philippines grow each year, positively impacting the lives of all aspiring players, coaches, educators and parents involved."
This year's program tipped off with a coaches' clinic in Manila last Jan.18, followed by a school clinic on January 19 before touring clinics in Cebu, Puerto Princesa, Surigao, Iloilo City and Dagupan City, Regional Selection Camps will be help in March and April, after which the top 50 boys and top 24 girls from all over the country will particpate in the Jr. NBA/ Jr. WNBA National Training Camp in Manila from April 25-27. The Jr. NBA/ Jr. WNBA National Training Cap will culminate with the selection of 10 Jr. NBA and 4 Jr. WNBA All-Stars, providing these select campers with a unique NBA experience and the opportunity to play against a counterpart from another country later in the year.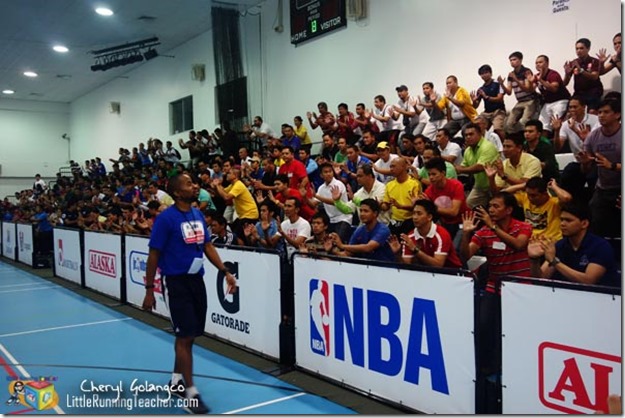 Coaches Training at British School Manila (Jr. NBA/ Jr. WNBA)
The search for the 2014 Jr. NBA and Jr. WNBA Coach of the Year also began last January 18 in Manila. NBA Asia's Senior Director of Basketball, Sefu Bernard served as the Jr. NBA/ Jr. WNBA Camp Director to oversee the Coach of the Year Operations program along with local coaches selected by the NBA, and coaches of the Alaska Power Camp, led by PBA Legend Jojo Lastimosa. 10 Jr. NBA and 4 Jr. WNBA Coach of the Year finalists will be selected to participate in the National Training Camp to enhance their coaching skills.
For more info, you can visit the following websites:
www.facebook.com/jrnbaphilippines
www.twitter.com/nba_philippines
Email: [email protected]
For updates on other runs or to just keep in touch
visit http://www.facebook.com/littlerunningteacherpage
twitter.com/cherylgolangco