If you're into biking, then I'm sure the Nuvali Dirt Weekend is something you're already familiar with. But in case you aren't, you better start training because you wouldn't want to miss it!
Nuvali's "Dirt Weekend" has been regarded as one of the major mountain bike events in the country, as well as one of Nuvali's signature events that encapsulate the sustainability philosophy that the eco-city strives to adhere to. This year's much-awaited cycling weekend will also be the venue for the Philippine qualifying leg of the World Mountain Bike Championship. Nice!
The Dirt Weekend is a mountain biking (MTB) event that has been happening yearly since 2009. It is recognized as one of the premium cycling events in the country that professionals and enthusiasts look forward to every year. Other than bike races, there are also fringe activities designed for families and friends who show their support during the race weekend such as a bike expo and food fair.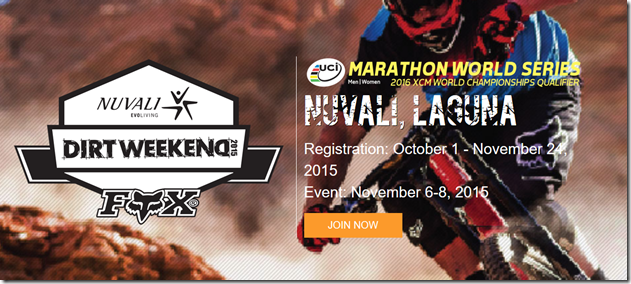 Nuvali's Dirt Weekend 2015
When: November 6, 7 and 8, 2015
Where: Nuvali Estate, Sta. Rosa Laguna
Schedule/Time: Visit http://www.foxhole.ph/race-details for complete details
Race Events:
UCI Cross Country Marathon (XCM) World Series Philippine Qualifying leg – riders who will quality can proceed to the 2016 Cross Country Marathon World Championship in France. The course is 70km. long and is filled with rocky paths and obstacles and various technical descents, stimulating a ride through forest roads.
UCI Cross Country Olympic (XCO) event – a "Registered Class 3" UCI race that lets elite riders earn UCI points. It is a shorter version of the XCM course at 35km. Racing in laps through 5km+ tracks for a 1.5hours duration.
Four Cross Race (4X) – riders will go at a 400m course with a series of obstacles in fours and the first one to finish will proceed to the next level. This gravity event is characterized by BMX-like trail with jumps, drops and various obstacles. It will be one of the most exhilarating events for sure.
Dirt Weekend Cross Country Race (XC 35km) – this is Nuvali's signature event. A 35-kilometer dirt race that draws over 1,000 riders yearly! Four riders per moto race for the Top 2 spot to be in the net round until we reach the Big Finals of the 4 fastest riders.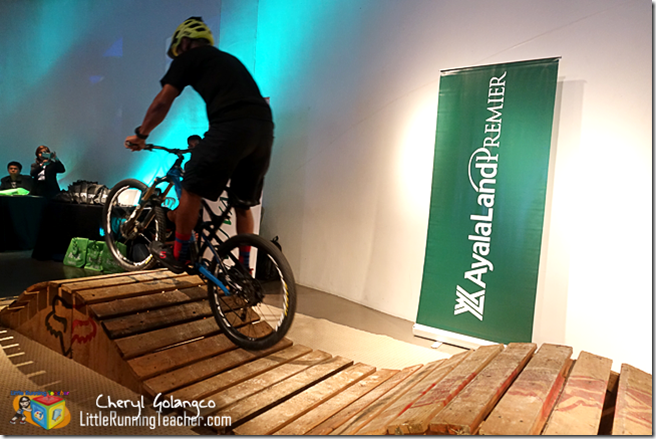 A mini test route during the Dirt Weekend's media launch
Nuvali Dirt Weekend 2015 Registration Details:
Registration Fees:
Registration Sites:
Online registration via Foxhole.ph
In-store registration at the following venues:
FOX SM Megamall
FOX SM North Edsa (ANNEX)
FOX SM Fairview
FOX Alabang Town Center
FOX Solenad Nuvali
Nuvali's Dirt Weekend Top Finisher Prizes
Nuvali Dirt Weekend Finisher's Medal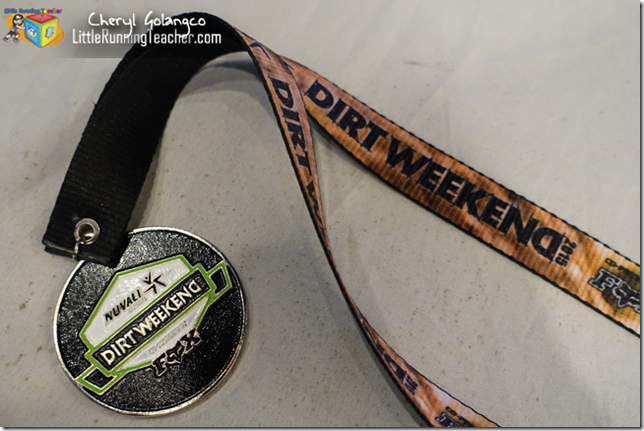 Anyone is welcome to join any of the cycling events at Nuvali's Dirt Weekend! Fun riders will tackle the courses alongside professional elite riders.
For more information visit
https://www.facebook.com/NUVALIOfficial
For updates on other runs or to just keep in touch
visit http://www.facebook.com/littlerunningteacherpage
twitter.com/cherylgolangco
instagram: @cherylgolangco