Last Sunday, April 19, Color Manila had a 2nd Color Manila Run for the year 2015. However, instead of just doing it the way they usually do, a unique partnership with Watson's challenged runners to take it up a notch.More than just the usual color runs, Color Manila changed our notion of obstacle courses by making sure it was fun and colorful! This summer, Watsons makes the season even more exciting with its partnership with Color Manila. The Watsons-Color Manila Challenge held last April 19 at the SM Mall of Asia open grounds was a fun run, color festival, and party all rolled into one!
To kick it off, the organizers decided to hose down runners – making sure the runners feel "fresh" and… well to make sure the colored powder really sticks on your body! haha (hidden agendas? lol)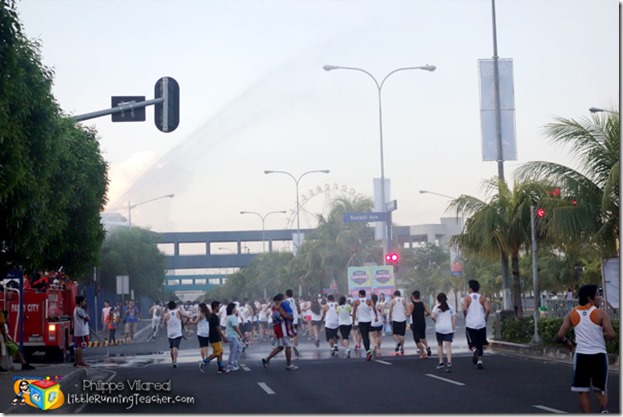 I've joined several obstacle themed runs, and a couple of color runs. This was the first time ever I've experienced both themes combined. I must say it was pretty exciting! My fiancé and I participated in the 10k route, which required us to go through at least 5 obstacles.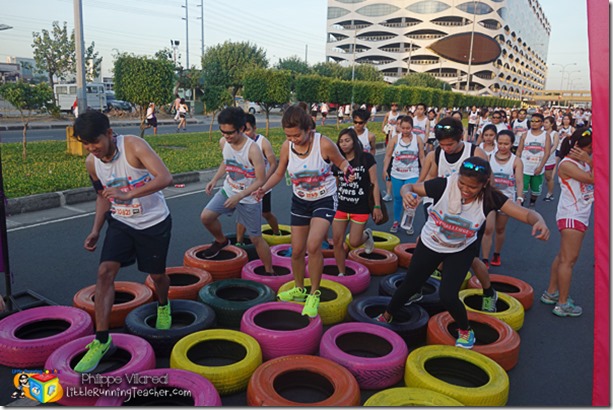 The tire maze which got runners tripping all over
The wall climb
Wall crawl and level 2 wall climb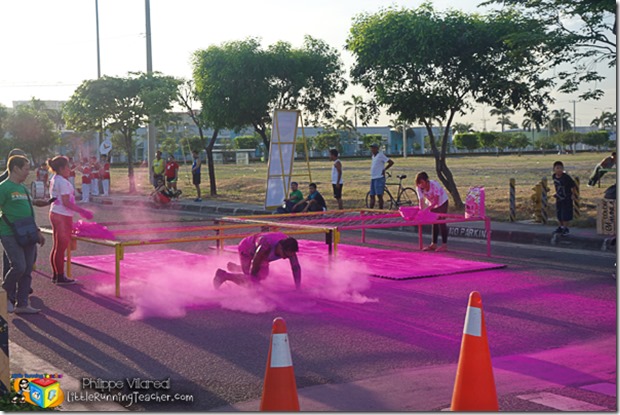 and Color Manila's version of the wire crawl
On the other hand, colored powder was scattered all throughout the race. With colors green, pink, violet, red, orange and blue covering every part of our bodies by the time we finished!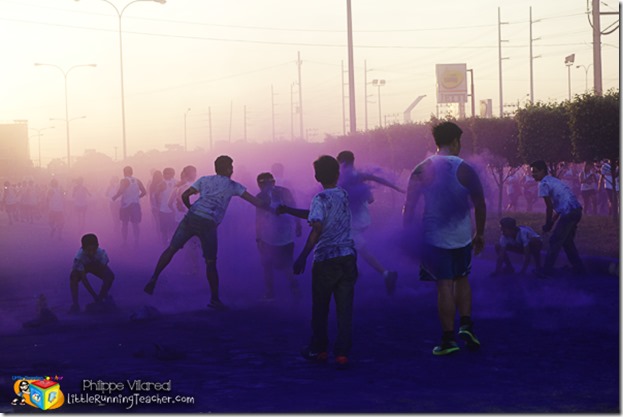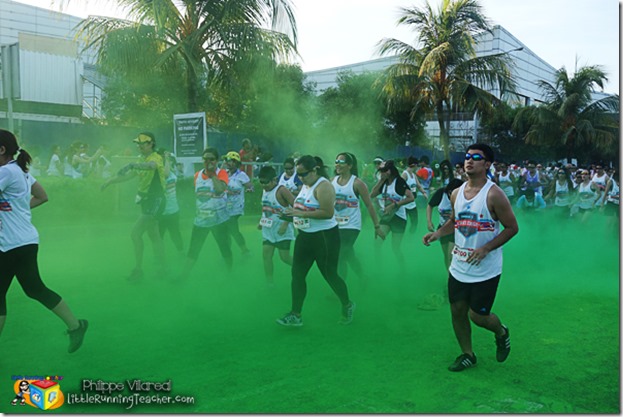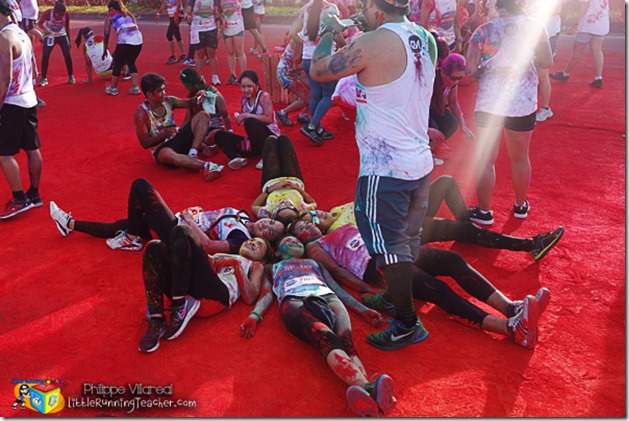 My friends who tried running for the first time were ecstatic! It was something everyone should definitely experience – kids and adults alike!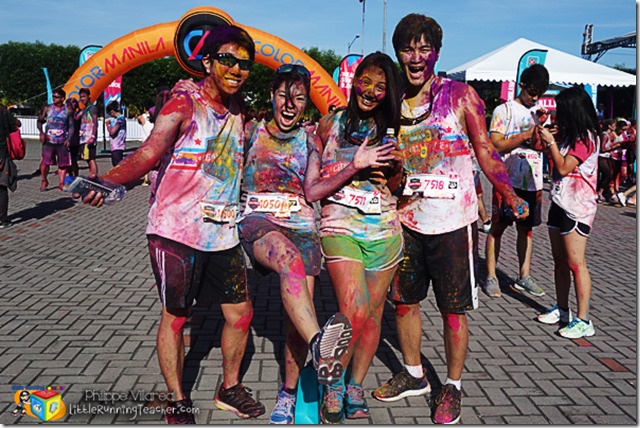 More than just being a fun run, the goal of this run was also to make runners more aware of how the sun's UV rays can be very harmful to the skin. Though I've known this for quite some time, actually seeing it through a UV cam really made everything more clear!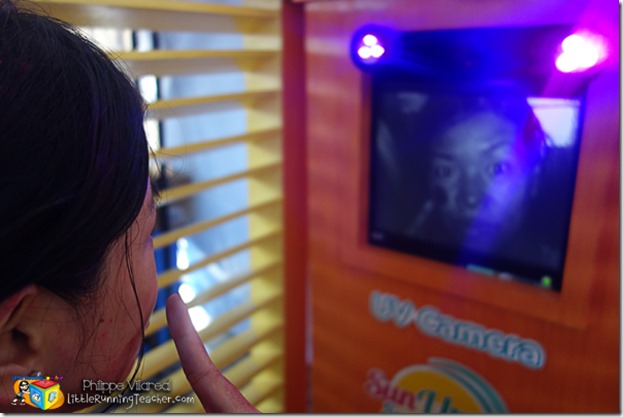 #SunWarrior: Sun Up to Sun Down
Looking good and feeling great is possible even under the summer heat. How? By becoming a #SunWarrior!
Watsons Philippines, the country's top health, beauty and lifestyle retailer, launches Sun Up to Sun Down campaign by urging people to be a #SunWarrior. A #SunWarrior is one who can boldly step out of the shadow and face the sun.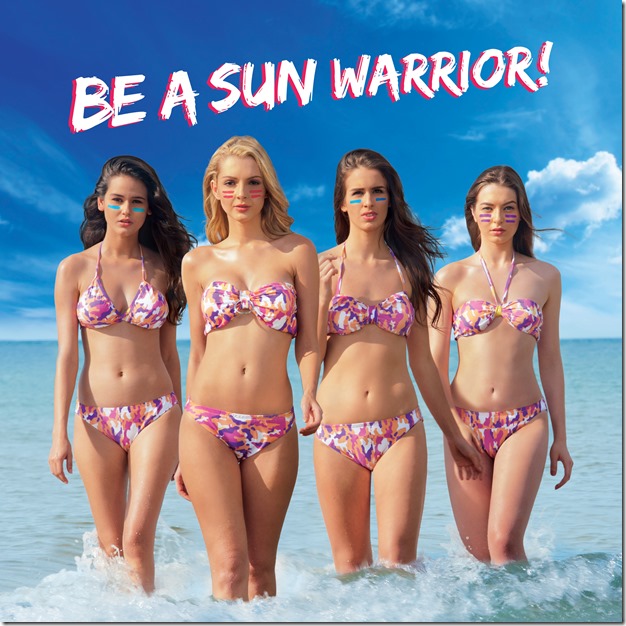 Be a #SunWarrior and start a smart sunscreen habit and gear up with Watsons' wide range of sun care products to keep your skin healthy and safe from the UV rays.
What are UV rays anyway? UV rays are forms of energy coming from the sun. Overexposure to UV rays can lead to various types of sun damage, such as sunburn and pre-mature ageing. Watch this video and see how you can protect yourself again sun damage with the use of sunscreen: UV Rays: The Invisible Enemy.
During the recently concluded run, runners felt more confident to run under the sun as they hurdled through color stations and fun-filled obstacles. Before the gun start, Philippine Dermatological Society led a mass sunblock application to remind participants about the role and importance of sunscreen for our skin.
To make it more rewarding, SM Advantage, SM Prestige, PRiMO & BDO Rewards cardholders can get a chance to win a GoPro Camera or an iPad Mini 3 weekly or iPhone 6 Plus on the grand draw. Just present card when paying for a minimum P500 single-receipt purchase of any sun care products in Watsons until May 20, 2015. With Watsons, there's always more ways to look good, feel great, and have fun this summer!