2 months ago, I had no idea where the Manansala Towers were, I had no idea who Topper Fabregas and Anthony Ong were, and most of all, I had no idea how to sing and dance. Though I still think I can't sing and dance (haha), I can at least be proud to say that I took the challenge with 32 others at last night's showcase of HERE RIGHT NOW…. and we did it! No matter what you say or think, we were GREAT out there!
In a span of 7 weeks, my life changed. I started the summer having no clue how it would end. I started Stage Camp feeling lost and wanting to give up. I wanted to quit, but I didn't. I wrote about it, got it off my chest and went with it.
–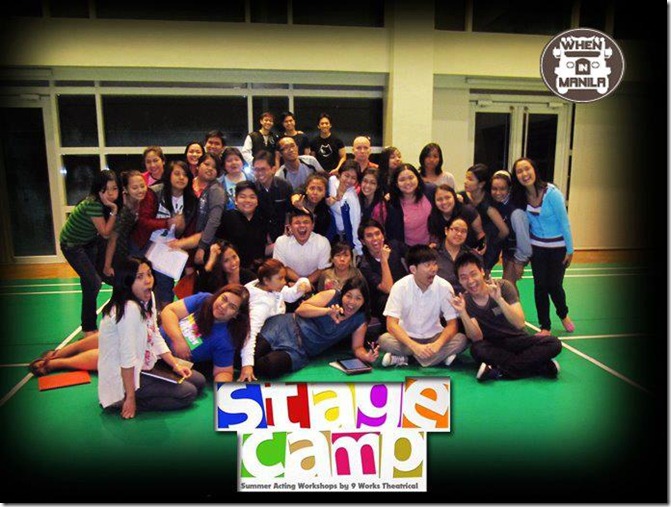 As cliché as it may sound, these people made this summer one of the best summers I could ask for. It wasn't simply because I met new friends, but because I met people who had the same passion. It wasn't simply because we met each other 5 days in a week, but because I met people who were dedicated to come 5 days a week despite busy work or school schedules. It wasn't because we hugged each other from sheer nervousness before the show, but because we all felt scared for ourselves but supported each other the best we could. It was because these people helped me believe in myself, and I hope I was able to do the same for them. The adult beginners class of Stage Camp 2012 was the best part of my summer not because it made us perfect, but because it made us learn to let go of all inhibitions and fears, making us perfectly imperfect and unique! It made us acknowledge our strengths and to the best of our powers, USE IT. Stage Camp 2012 made me realize how I am different and how I may not be as good as others, but I have other things to offer too. Stage Camp helped us reunite with a part of ourselves we never knew still existed. I can only thank my cast mates and teachers enough.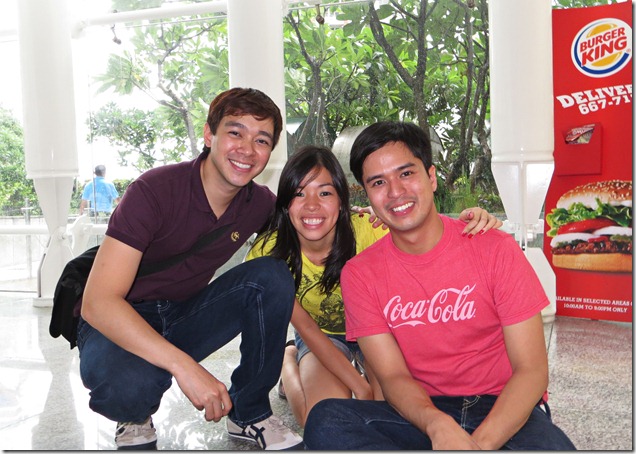 June 2, 2012 – Here Right Now, A One Night Only Cabaret
This was the day we've been practicing for the past month! We were all nervous, but we were ready. One by one we got on stage. We did our big group numbers, our duets, trios and quartets, our all boy and all girl numbers, and we showcased what we learned from the 2 months of summer workshop. So what exactly did we learn? Yeah, I guess we learned to sing and perform, but it wasn't just that. It was so much more. Before the show, our teacher/ director Topper left us with some inspiring words. He told us to go out there and just show everyone how much fun we had at workshop. Unlike most directors/ teachers, Topper and Anthony didn't leave us with thoughts of fear and nervousness, instead, they just told us to have fun. And we did. Stage Camp 2012 was not about the music, the singing or the acting… it was about the sense of togetherness and friendship .It was about finding people who may have been around for just a short time, but whose words and actions will forever be engraved in our hearts.
Sooner or Later
As I was performing my number with Stacey and Dess, I felt frustrated and annoyed that I was somewhat "tone deaf" and really didn't know how to follow the piano for most parts of the song. I sang completely out of tune and ahead of the music at almost all parts. At one point, while singing, I even tried as hard as I could to remind myself that I need to act sexy and confident.. funny thing was, as I stood up and walked with utmost confidence, I slightly slipped and almost lost balance! I smiled slightly but immediately shifted back to my supposed character. After our performance, I surprisingly didn't feel any anger or frustration for that slight mishap, rather I felt happy and ecstatic that I was actually able to perform that number on stage! I never thought I could do it, but I did! And though I had a bunch of flukes, I can at least be proud and say I found the confidence to get up on that stage and try my best. I didn't come up with excuses to run away.
–
–
 –
After the entire show, I approached our asst. director and choreographer Anthony and thanked him for the continuous support he's given me. I started getting teary eyed as he reminded me of my journey in Stage Camp 2012. "You remember on our first day how much your resisted and didn't want to move? Thank you for allowing us to teach you. Look how far you've come!" These were just some of the things Anthony mentioned. These words don't just apply to me but to all the Stage Campers who felt as scared and hesitant as I did when we first started out.
–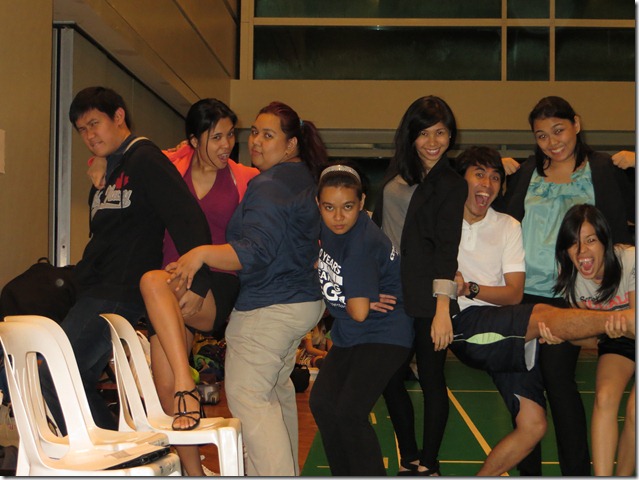 So have I found myself? Have I gotten back the confidence I lost growing up? I won't say it's completely back, but I'm proud to say this workshop helped me find it…at least for one night! I'm a work in progress, bear with me. You see the show was never about the songs or dances, it was about the stories and experiences formed in the 2 months we spent together. The showcase is simply a way of showing off..not just our talents, but our fulfillment in ourselves and love for each other.
To all my co-Stage Campers, THANK YOU for everything! For the laughs, hugs, support… everything!! For the words of encouragement when I most needed them and for the shots of alcohol when I most wanted it! (haha) Seriously though, I will always be grateful! It takes a while for me to open up to people and I never thought I'd fall in love with you guys, but I did! I love you all!  Keep in touch guys!!
To the Stage Managers, the show wouldn't have run as smoothly as it did had it not been for you! Thanks guys!!!
To Felix and Joseph, THANK YOUUUUUUU!!!!!!!

I'm sure I'm a handful to "play music" with! But thanks for being patient with me!

And last but not least, to my teachers Topper Fabregas and Anthony Ong, thank you for the patience day in and day out! For pushing us hard enough to be what you knew we could be! For challenging us just enough to push our confidence up. For guiding us each step of the way. You both are AWESOME!!! I love you both for everything!
This long post and all these words are really NOT ENOUGH to explain how this entire workshop made me feel and everything it has done for me. THANK YOU guys.
–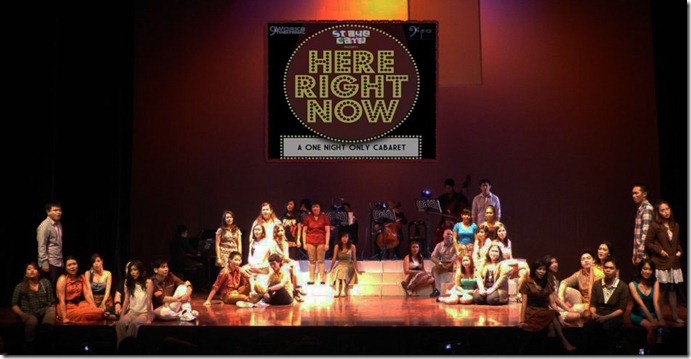 …. I've heard it said that people come into our lives for a reason..bringing something we must learn…