If you're bored and stressed and feel  you need to relax a bit from your uneventful week at work, why not go watch Potted Potter Manila? The show is only running for ONE WEEK, and trust me, you wouldn't want to miss it!
Potted Potter actually began back in 2006 in a small bookshop. It was the launch of the 6th book and two guys, Gary and Jesse, had done a short skit to keep the customers entertained. So they tried their best to do a 20-minute act of all 5 books! The audience loved it so much that it turned into an hour show and paved way to the birth of Potted Potter!
Potted Potter Manila: The Cast
For this one of a kind book reading… 20 of the finest actors were selected to play the most important roles in the Harry Potter series. Yep… 20 fine actors. At least that's what I thought, unfortunately, Jesse spent that money to buy the most awesome and fire-breathing dragon of all! (Catch the show to get what I mean!)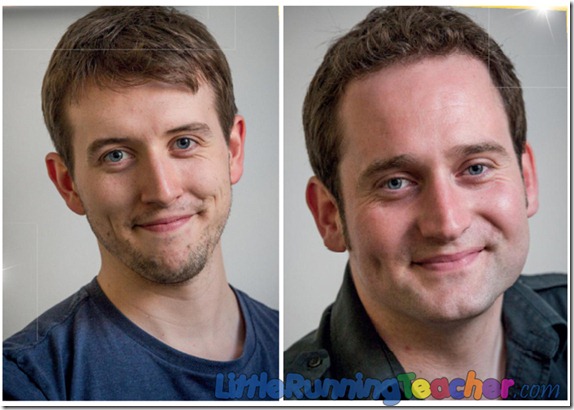 Gary Trainor and Jesse Briton
In short, the cast was composed of two main characters… which makes it a total of… well 2 characters Gary Trainor (as Harry) and Jesse Briton (as everyone else!) To make you understand more what it's like… just imagine a book reading with the most creative storyteller in the world.
Potted Potter Manila: The Show
From beginning to end, the show just kept me laughing like crazy! The guys also did some research as they used several Filipino words/terms and joke. There was even a little mention of Ateneo and Eraserheads. They both played several characters of Harry Potter quite well! From Harry himself to Ron, Hermione, Dumbledore and even Snape, Malfoy and Sirius. Each impersonation really simple but really funny! To me, the simpler and more natural it is, the funnier it gets!
The show also wasn't just all jokes and talk, at some point, they asked for some audience participation as we all got to play a game of Quidditch! The Carlos P. Romulo auditorium instantly turned into an arena with RED AND GREEN hoops on each side!
All 7 books in 70minutes (more or less). Each time only focusing on the main details, or at least enough to get us through! It's a show for the whole family to watch and I strongly urge you guys to watch it!
What I loved most about Potted Potter Manila is how casual and impromptu it seemed to be. Of course the regular storyline was rehearsed but there were several lines here and there that were obviously unrehearsed and simply used because the moment called for it. Now that's talent!
When asked to put Harry's mark on his forehead, this (Left) is what happens! LOL
Potted Potter Manila: Show dates
Not that I want to bring you guys down or anything, but Potted Potter Manila will only be running for ONE WEEK and will only be doing a total of 10 SHOWS!! So I suggest you book your tickets now!! Opening night was already a full house!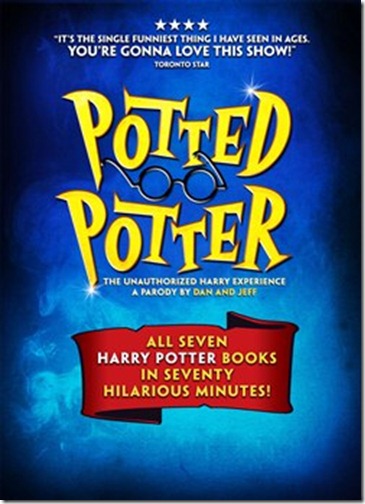 Potted Potter Manila
Potted Potter Manila Schedule
August 28, 29, 30 (Tuesday, Wednesday, Thursday)  7:30pm
August 31 (Friday) 5:00pm and 7:30pm
September 1 (Saturday) 2:30pm, 5:00pm and 7:30pm
September 2 (Sunday) 5:00pm and 7:30pm
Potted Potter Manila Ticket Prices
All Performances:
Orchestra: P2950
Loge: P1,900
Balcony: P950
For more info:
For tickets and reservation
P.S. If you want to join the QUIDDITICH GAME, I suggest you sit somewhere in the front or middle!
Potted Potter Manila : A Hilarious Harry Potter Parody You Don't Want to Miss
–