Don't you just love the summer? The hot weather is the perfect excuse to hit the beach, eat some ice cream and of course, to try the McDonalds Summer Special!
Every year, Mcdonald's releases a variety of specials on certain occasions and it's usually a mix of main meals, desserts, etc. Well, this summer, McDonald's decided to focus on the McFloat and add a twist to it… more like 4 TWISTS TO IT! The McDonalds summer special for 2012 is the every refreshing McFloat Summer Medley – featuring FOUR new variants and McDonalds NEWEST brand ambassador, the handsome Xian Lim.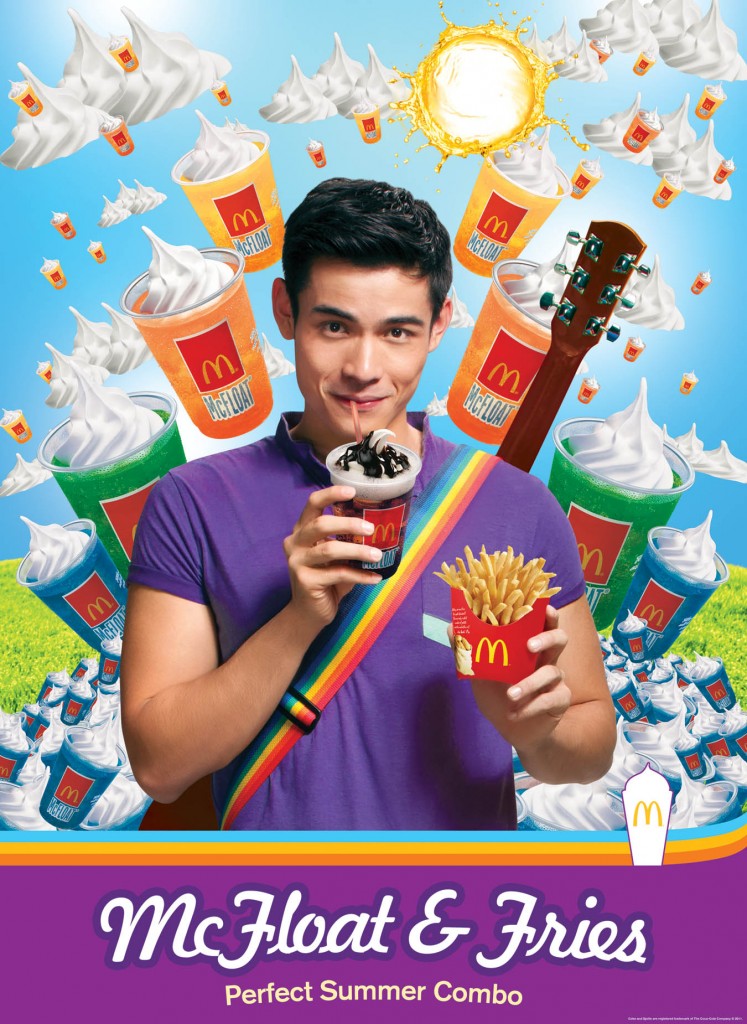 McDonald's Summer Special: McFloat Summer Medley
The McFloat Summer Medley comes in four flavors namely:
Blueberry Sprite McFloat

Green Apple Sprite McFloat

Four Seasons Sprite McFloat

Honey Banana Sprite McFloat
 McDonald's Summer Special: McFloat Summer Medley
All these flavors are available in two sizes: Regular for P29 and Monster size for P45. Don't worry though 'coz the Coke McFloat will still be available for P25 and P40 respectively
Now besides the four new Mcfloat flavors, McDonalds is also offering another treat this summer!
McDonald's Summer Specials: Snack Combos
If you're feeling a bit hungry, it's always good to eat a little food before gulping a glass of soda… Another McDonald's Summer Special is their new snack combos! For only P50, you can already get a Regular Coke McFloat with Medium Fries! And if you wish to pair your Medium Fries with any flavor from the McFloat Summer Medley, you simply need to add P5! Nice!
Hmm… I wonder if I could order a special combo with Xian Lim on the side? :)
As McDonald's Vice-President for Marketing and Communications, Margot Torres said, "Summer is all about fun and excitement. Bonding with friends is more fun with great food and cool music. With McFloat Summer Medley, McDonald's is sure to become a favorite destination this season!" McDonald's Summer Specials will surely keep you coming back for more!
and… if all this isn't enough yet, you'll be even MORE thrilled when you find out who McDonald's new brand ambassador is..
McDonald's Summer Specials: Xian Lim
The McDonald's brand is all about positivity and optimism, the perfect way to describe Xian Lim! I was one of the lucky girls to get to meet Xian Lim at the McDonalds launch today and boy is he a cutie pie! He was also very casual and down to earth as he spoke to the crowd! Another one of McDonald's Summer Specials is Xian Lim joining the McDo family!
Xian Lim is the perfect pick as McDonald's new brand ambassador!  "Summer is one of my favorite times of the year because you can relax and just have fun," says Xian. "I'm happy that I can help bring a little bit of summer to everyone this year and I feel so excited to be a part of the McDonald's family in the Philippines."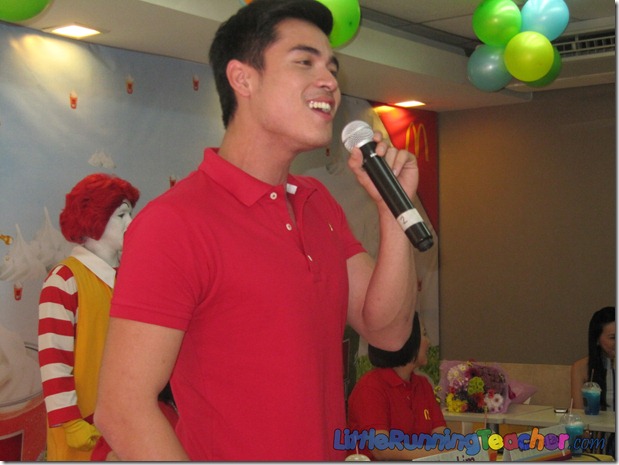 Xian Lim's favorite Summer Medley flavor by the way is the Blueberry Sprite Float! Though all are equally good too! Check out his new TV commercial with McDonald's below! I never knew he could sing too!
To try out McDonald's Summer Specials, visit the nearest McDonald's today!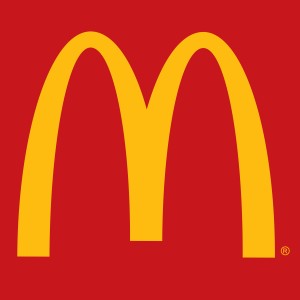 McFloat Summer Medley is available in all McDonald's stores nationwide, whether dine-in take-out or drive-thru. You can also dial McDelivery 8-6236 or visit www.mcdelivery.com.ph to enjoy the McFloat Summer Medley anytime, anywhere. So hurry, text, BBM or call your friends and head to the coolest hangout place this summer – McDonald's!
For more info and awesome surprises, visit www.mcdonalds.com.ph
..pamparampampam…love ko to.