After months and months of waiting, Saucony's Kinvara 3 is finally in the Philippines! This shoe is one of the most highly anticipated shoe of the season and the third update to Saucony's award-winning natural motion running shoe.
The all-new Kinvara 3 is the third edition of the iconic Kinvara, a minimalist shoe that is renowned for being lightweight and highly responsive. Saucony's Kinvara edition has received several awards in the past including Best Debut in Runner's World, Best Buy by Runners World, 2011 Outside Gear of the Year and more. And as early as now, the Kinvara 3 has already been awarded Best Update by Runner's World UK.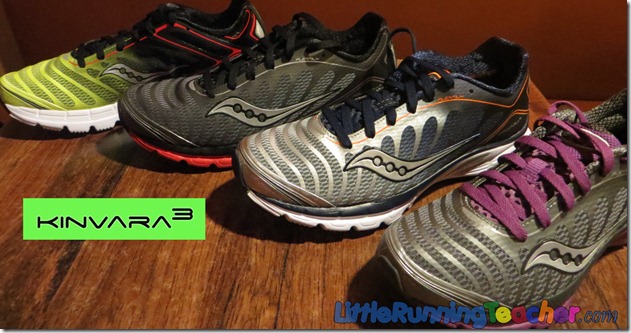 "Of all the shoes released by Saucony, runners and retailers are especially excited by the new Kinvara 3," said Chris Lindner, chief marketing officer for Saucony. "The Kinvara was among the first natural motion running shoes available in the marketplace and positioned Saucony as an industry leader in the category. The Kinvara 3, an even better technical running shoe than its predecessors, delivers more than a great shoe: It inspires an incredible running experience. People just can't wait to get it on and go."
Kinvara 3: So Much Technology, So Little Shoe
The next-generation Kinvara, weighing only 7.7 ounces (based on a men's size 9), is a performance training shoe with a 4mm heel-to-toe offset that positions the runner's foot during impact in a way that creates a greater range of motion than traditional running shoes (with a 12mm heel-to-toe offset) for the Gastrocnemius-Soleus-Achilles tendon system, allowing for a more powerful running stride.
What's new with the Kinvara 3?
1. FLEXIFILM TECHNOLOGY

See those stripes on the covering of the shoe? That's the flexifilm.
The flexifilm is applied directly and hence there are no layers and stitching which in turn results in the following:
Lightweight and flexible material
Minimal and seamless upper
Striated design is inspired from mapping the foot
Compliments natural foot movement
2. EVA + Midsole
The Kinvara 3 offers protection not correction
It allows your feet to find its natural motion
3. The shoe also has a decoupled heel to help heel strikers transition to mid-sole
4. When compared to the Kinvara 2…
The Kinvara 3 actually has more rubber on the frontal and midsection of the shoe while a little rubber was removed from the heel.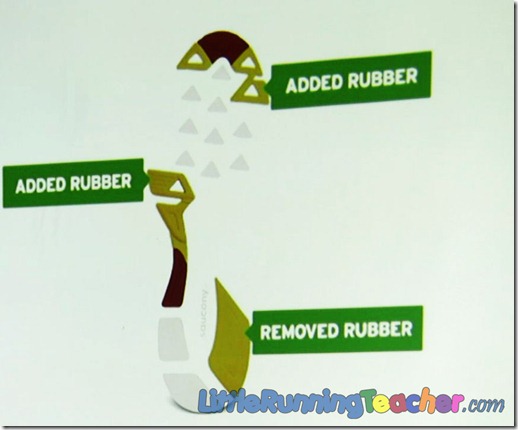 In summary, here are the MAJOR UPDATES of the Kinvara 3: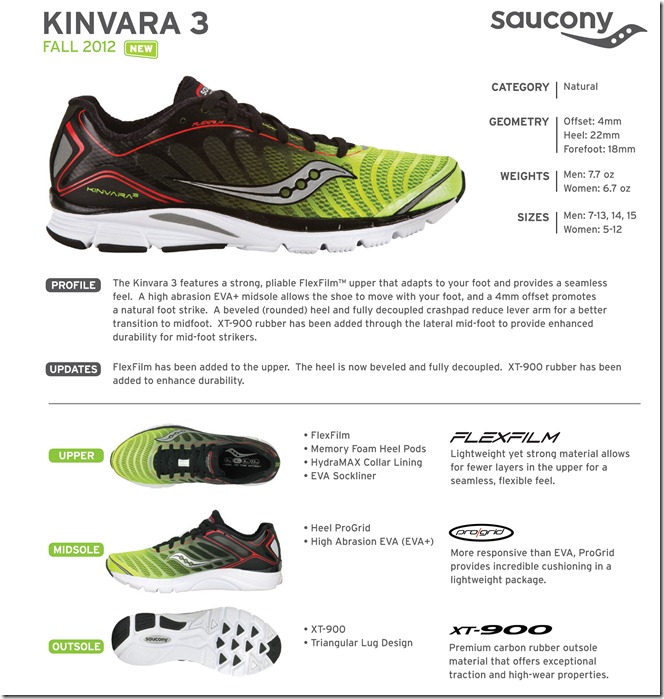 My Personal Opinion on the Kinvara 3
I didn't really get to wear the shoe for long or even get to run with it. I tried it out while walking around Riovanna at the Fort. Based from that alone, I would say the insole is really soft! Though I didn't have socks on, it already felt really comfortable. The 4mm heel to toe offset was also really easy to adjust to. The heel wasn't too high unlike other running shoes.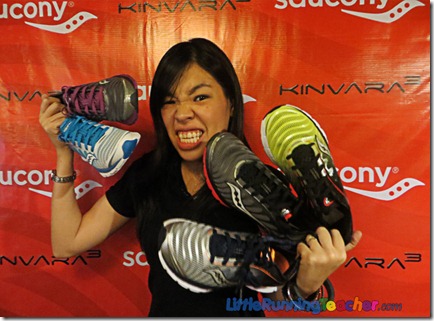 But hey, don't just take my word for it, grab your own pair and try it out yourselves! Let me know what YOU think of them.
Where to purchase and how much are the Kinvara 3?
The Kinvara 3 is available in specialty run retailers and major department stores nationwide. SRP 4,800 pesos.
About Saucony: Saucony is a leading global running lifestyle brand that fuses performance, innovation and style to create compelling footwear and apparel with its widely recognized brands Saucony and Saucony Originals.  Founded in 1898, Saucony continues to inspire runners everywhere with its award winning innovations, including ProGrid™, PowerGrid™ ViZiPRO™ and AMP PRO2™ apparel. At Saucony, their mantra is "a good day is when we get to run. A great day is when we inspire someone else to run."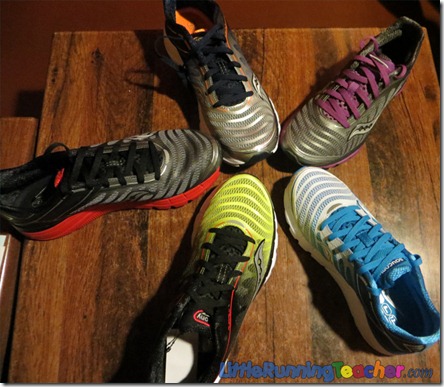 For more information, go to www.facebook.com/SauconyPhilippines or follow SauconyPH on Twitter.
P.S. to the ladies, unless you're a size 9 or higher, the only colors for us are the blue and purple