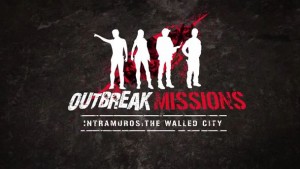 Time to save the world from the Zombie Outbreak!
Outbreak Manila is for anyone who have watched a movie or tv series, read a book or played a game about zombies or zombie adjacent creatures. Because they are here to make that 'what if that was real?' fantasy in your head a reality. Outbreak Manila is LARPing at its finest. LARPing or 'Live-Action-Role-Playing' is where players act out their characters in a fictional setting, making decisions and completing challenges. The game is usually mediated by event arrangers sometimes called game masters.
The setup is set on a not so far dystopian future where zombies, rebels and cultists occupy the Brotherhood Stronghold that is Intramuros, where Dr. Alfonso Adarna who has discovered a 'Cure' for the zombie disease has been taken by the Brotherhood – a radical group of cultists that wants to use the 'Cure' and modify it so that they can control the zombies and ultimately the world. The Players have been recruited by the Rebellion together with Dr. Vera Adarna and given a top secret mission to rescue her husband and retrieve the 'Cure' to save the future of humanity. Totally cool right?!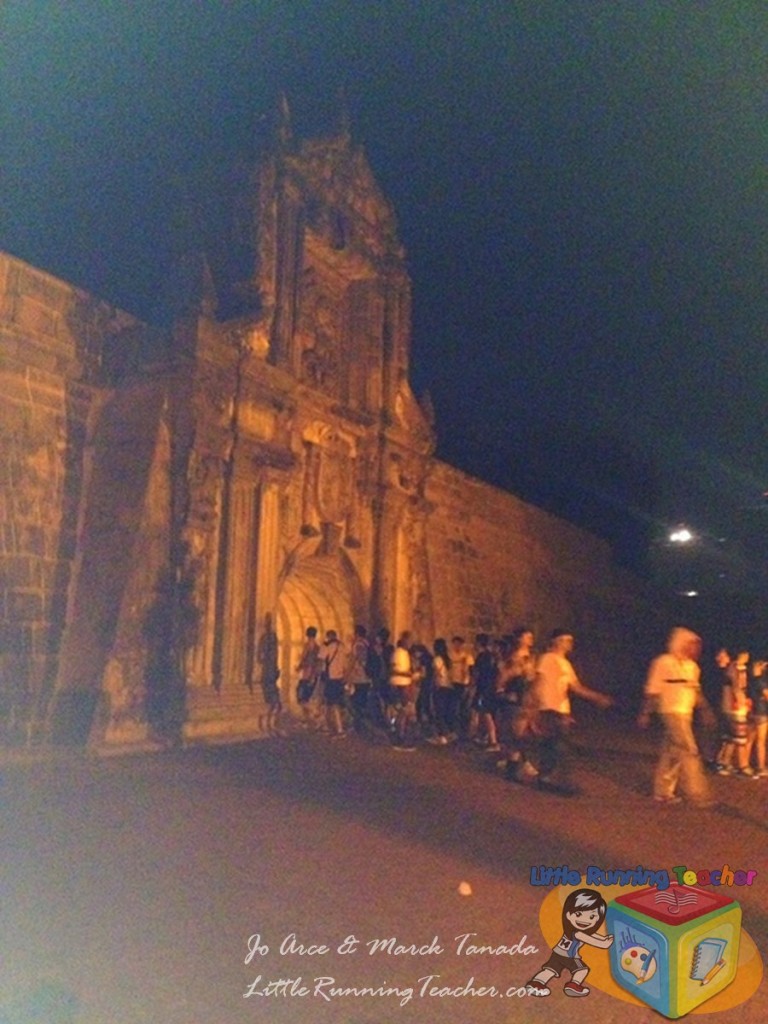 Intramuros — a fortress built by the Spaniards in the past to fend off attacks to the city, this is where Outbreak Manila has set its camp for their latest Mission.
The starting area is filled with booths, tents and a collection of people all ready to face the challenge, some are already frightened, some really excited and some even dressed up like these guys.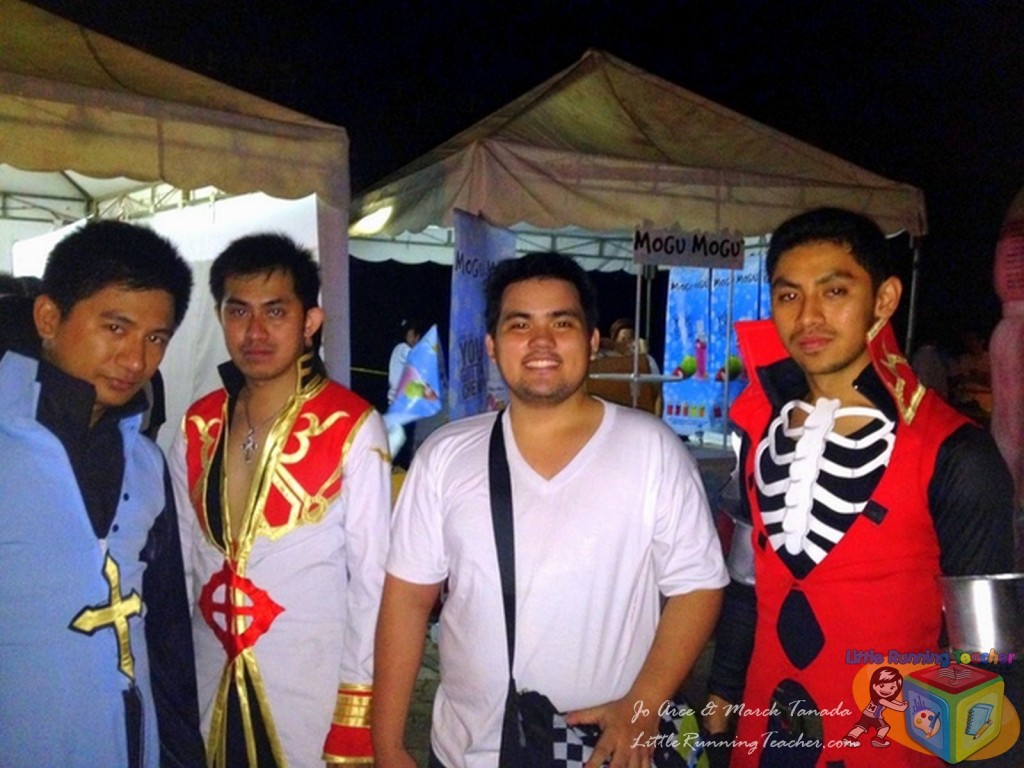 Yeah, they're cosplaying characters from Ragnarok Online. Players of RO all know that zombies are an integral part of the game and so when I saw these guys they just blew my mind, I was imagining them running towards a group of zombies yelling 'Heal!', and that would have been badass!
As our wave was called people were shouting and cheering, we then went inside the stone walls for a quick briefing from the Rebellion. We met Dr. Vera Adarna that gave us our mission objectives. After which we were sent by groups of 10 to the walled city. We then trekked to the old city swarming with the undead. Surrounded by stone walls where the past is engraved in every brick and cobblestone. It has made the Outbreak experience even more creepy! Imagine yourself surrounded by rustic houses, prisons and secret entrances hidden inside the city walls, your path only lit by torchlight and infront of you a horde of zombies scattered in the streets or rustling in the bushes just waiting to rush at you. It was intense!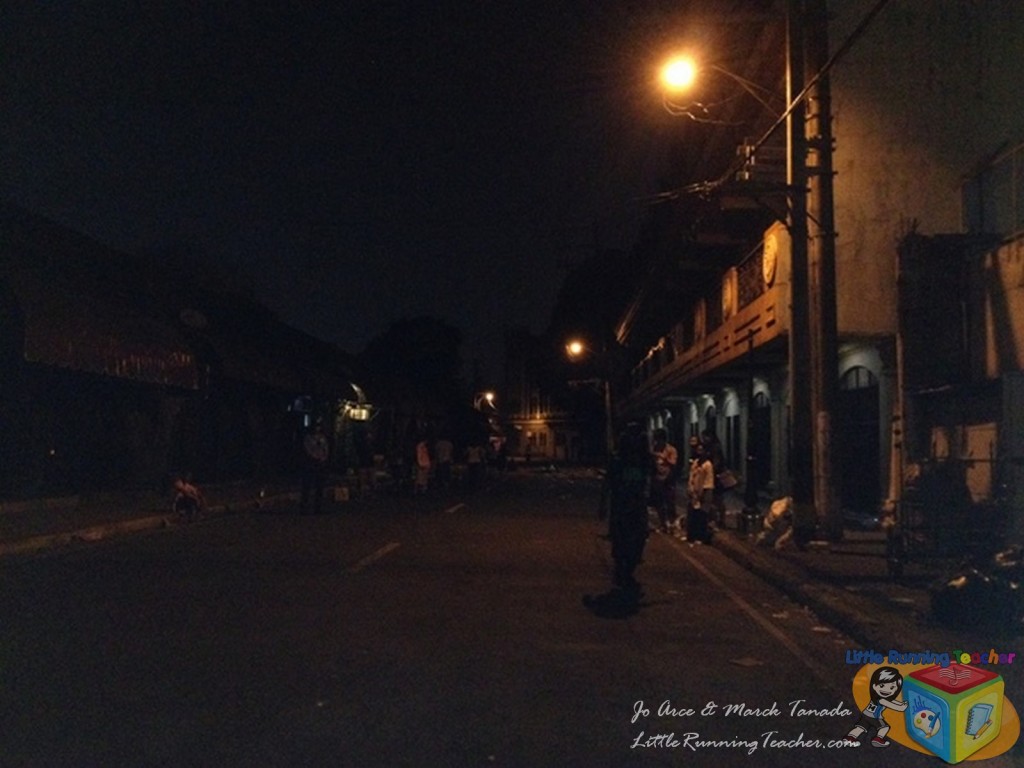 The first area are filled with zombies that aren't that hard to run past by especially when you use teamwork. Their costumes and make up are pretty scary and well made plus the moonlight and the eerie atmosphere of the night time Intramuros contributed to the scare factor.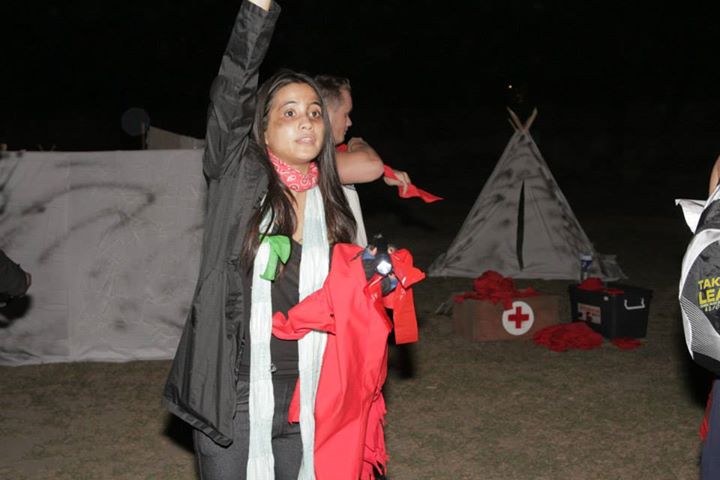 (via)
Our first major decision is when we came across a group of informal settlers NPC selling 'Red Tags' for all our members in exchange for a single 'Life', these would protect us from the Brotherhood. We had our doubts first because some NPCs told us to trust no one. But we followed our gut and got some anyways. It was a good thing that we did, at a Brotherhood checkpoint they were looking for those tags and if you don't have any they'll take 1 of your 'Lives' and if you resist they would take all of them. This took decision making and voting from our members and good teamwork is needed to survive the mission.
Every once in a while we would come across the ever sought after Water Station, this is our haven as we drink our fill and regroup, all around the trail there are also a marshal, security and medics to keep the game safe and fun for everyone. (Thanks guys!)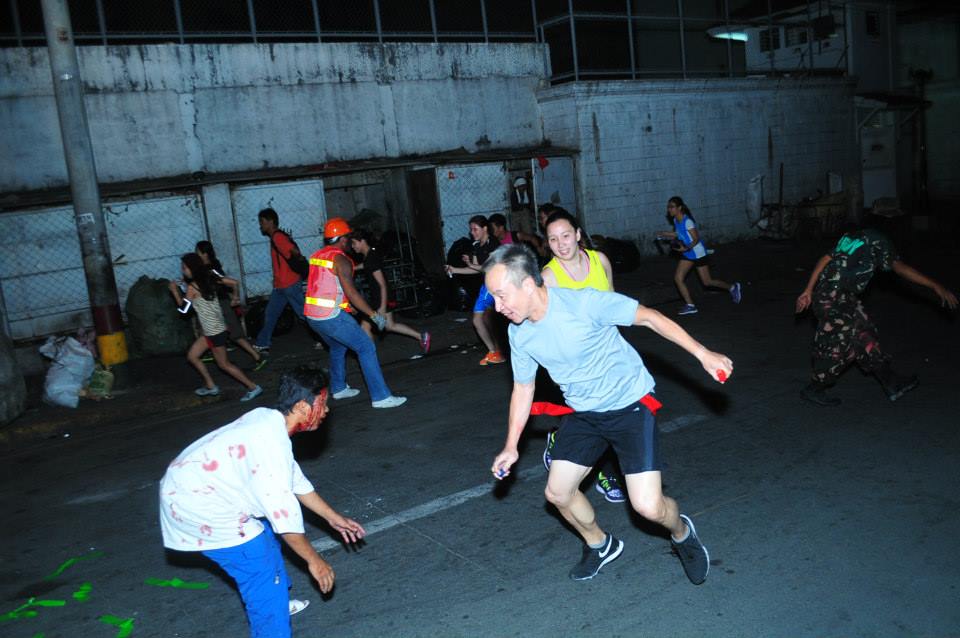 (via)
What really got us to enjoy this experience was that there are different kinds of trials per danger zone, there was a spotlight zone where you have to avoid the search lights, if by chance you get spotted all the zombies would rush to you. There was also a zone where you had to stay in the infrared spot, in there zombies won't come near you but the freakiest one is the 'Deaf Zombies' where you enter this small room full of zombies and the only way to not alert them is that you shouldn't make a sound or make any sudden movements, we were like doing the congo in slow motion. This kept the game fun and interesting.
The final challenge was we would have to look for the 'Ingredients' for the 'Cure', the ingredients are scattered in Fort Bonifacio and took the shape of little glowsticks, we have to get 3 or 4 of them and have to follow a map to find their locations, inside the fort was the meanest and fastest zombies from all the trail, they would run after you with vindication and try to take a life, this is where I lost one of mine. It was really fun and we were always out of breath. The only downside here is that no one is regulating how many glowsticks a group should take so some groups had a couple more than the others and the waves behind only got 1 or 2 glowsticks. This resulted to confusion and a delay in the checkpoint area. They resolved it but it would have been a lot easier and faster if someone regulated the distribution.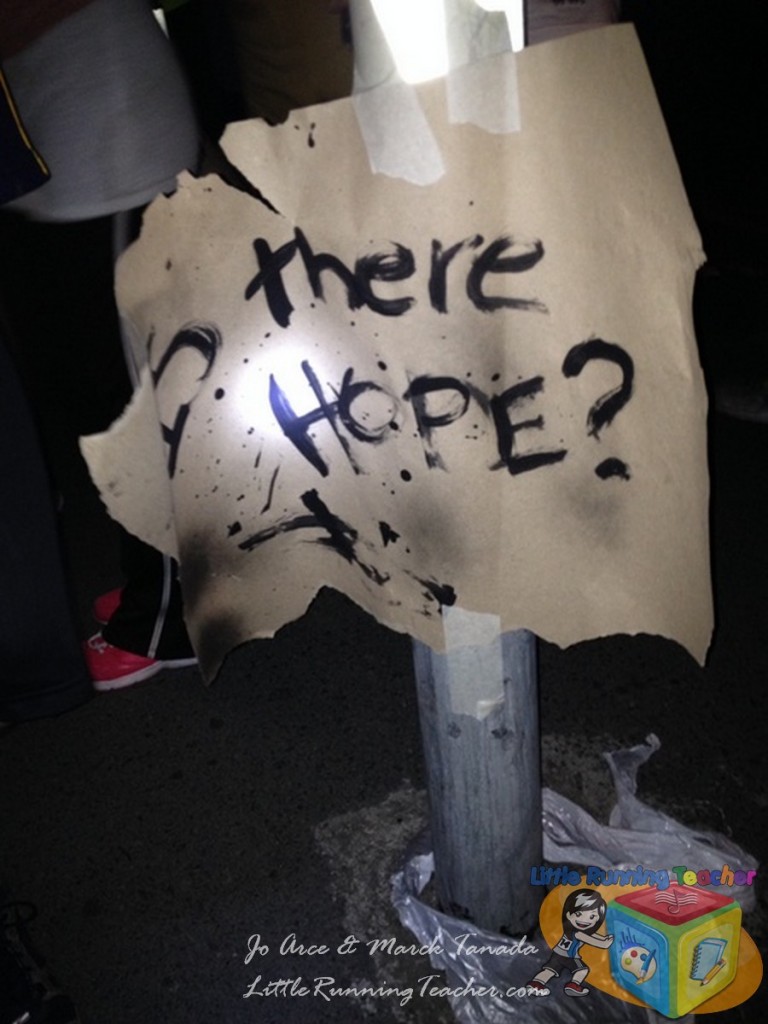 Up until the end when we met the Rebel scientist (There are two endings, 1 is to stay in Fort Santiago and join the Brotherhood or go inside where the 'Deaf Zombies' are and try to find the last 'Ingredient' – we chose the latter), we were in our toes expecting something to go wrong and a huge swarm of zombies would come running through every direction. To our relief the 'Cure' worked and we have just finished the game! Yay! We went back to the starting area where marshals checked if you are 'Alive' or 'Dead', alive meaning you still have at least one life flag. If you do, you will receive a letter congratulating you for your efforts and a totally rad Outbreak Manila dog tag showing that you Survived the Zombie Apocalypse!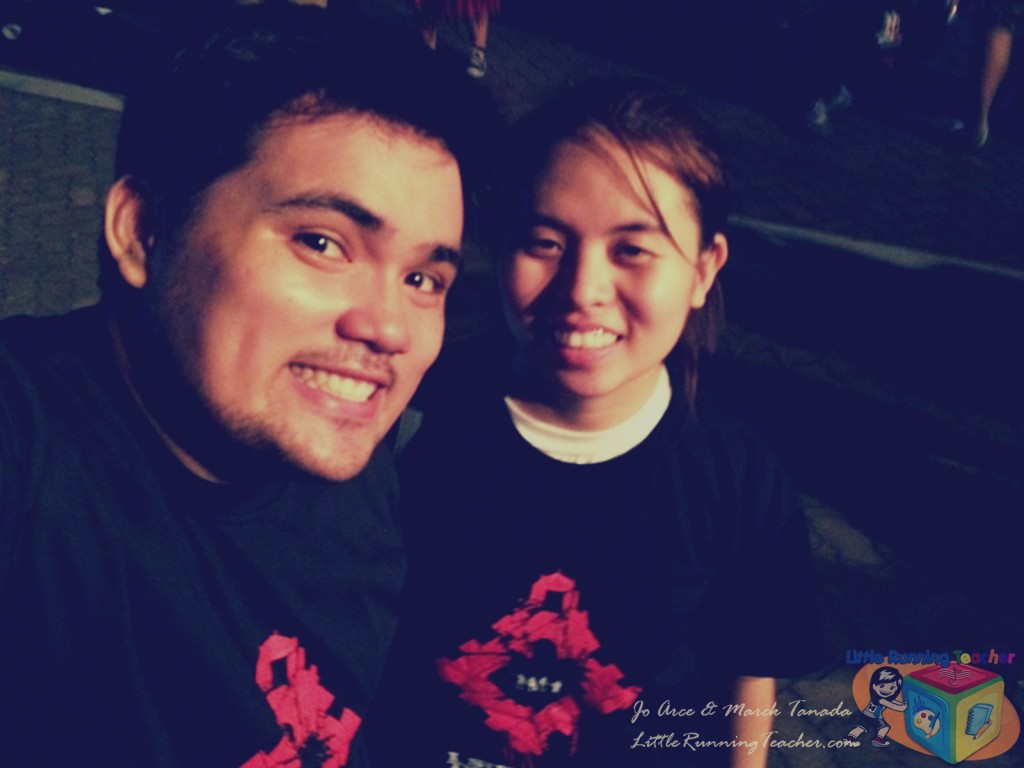 After that we were escorted to the loot bag booth and got these cool loot bags full of goodies, one of which is this awesome shirt! We strolled around the camp site and took some pictures with our undead pursuers. In the end, we were sweaty, tired and our feet ached but it was incredible! We had to ran for our lives, make difficult choices, trust our instincts and most of all we got really really *insert swear word* scared! It was totally intense and we loved every minute of it. We made friends and starred in our own zombie movie. Who wouldn't want that right? If there would be another one, we would definitely go again.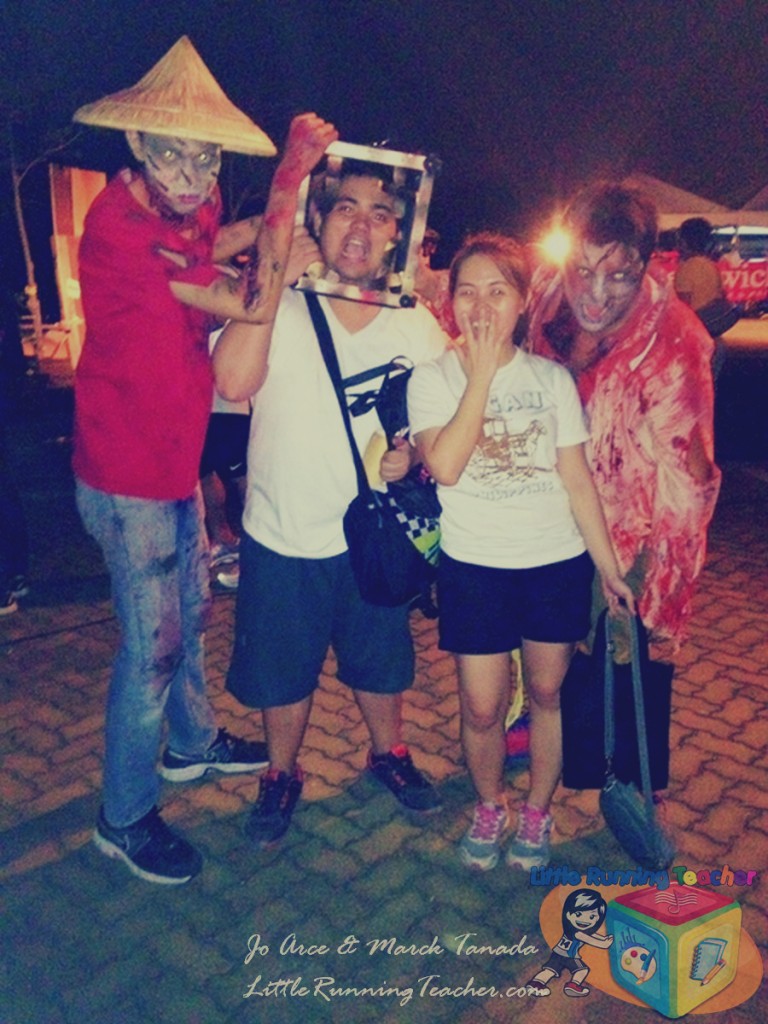 Thank you Outbreak Manila! You did a great job realizing our childhood nightmares and making it a fun game!! It was a once in a lifetime experience!
Words by Marck Tanada (@marckdot)
Photos taken using iPhone 4s by Jo Arce of WhenInManila.com (@TheJosephine). Some photos used in this article are taken from the Official Outbreak Manila Facebook page.
For other questions and concerns,
check out http://outbreakmanila.com
or https://www.facebook.com/outbreakmanila
For updates on other runs or to just keep in touch
visit http://www.facebook.com/littlerunningteacherpage