"Heaven is under our feet as well as over our heads." – Henry David Thoreau. The earth is a gift, and it used to be full of beauty and glamour. Today however, most of its natural beauty has been thorn down and turned into artificial beauty of buildings and landscapes. Though it is understandable that man needs these things to survive as well, we also need to learn to moderate our use. Remember, all these resources may soon ran out. Everything could be taken away in a blink of an eye if we are not careful.
To appreciate all that we get from the earth, as well as demonstrate support for environmental protection, we celebrate Earth Day once every year. (Though I believe we should celebrate it every day!) During this event, we also celebrate Earth Hour where everyone is encouraged to turn off their lights and conserve electricity for at least an hour. People show their love and appreciation for the earth in different ways, especially on this special day. For the people of National Geographic and Fox International, they celebrate Earth Day through the Nat Geo Earth Day Run.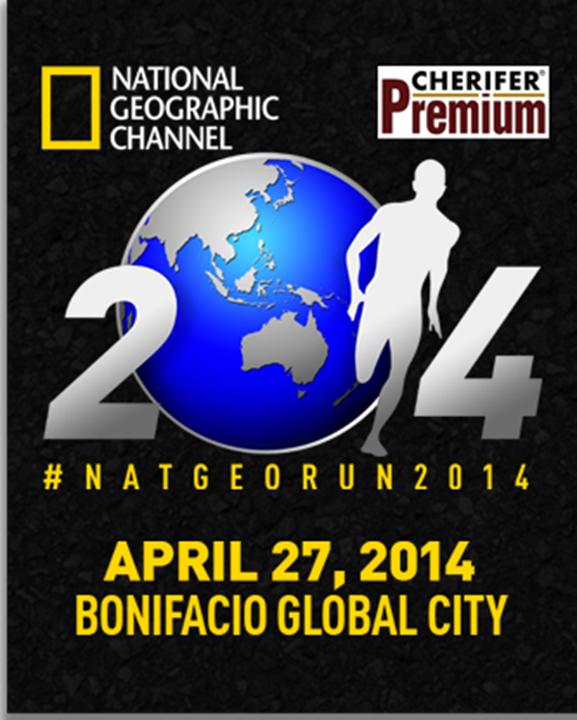 Natgeo Earth Day Run 2014 Race Details:
What:        Natgeo Run 2014
When:       April 27, 2014 (Sunday)
Where:      Bonifacio Global City
Race Organizer:        Events King
Race Categories:     3k, 5k, 10k, 21k, 42k
Gun Start Times:
3K – 6:30 AM
5K – 5:00 AM
10K – 4:00 AM
21K – 3:00 AM
42k – 12MN
Beneficiary:  WWF "Bancas for the Philippines"
*Last year, around 1 million pesos was turned over to the beneficiaries, think we can do that again this year? Let's go!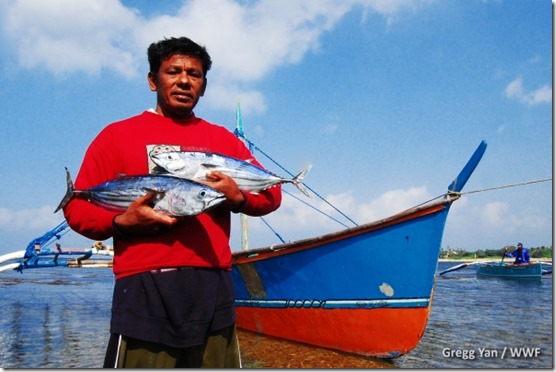 This projects aims to help fishermen affected by Typhoon Yolanda in Leyte and Palawan. It aims to restore food security while avoiding an increase in fishing pressure by ensuring that boats do not exceed 20 feet in length and are propelled chiefly by sails or paddles, promoting artisanal or small-scale fishing. To contribute to the goals of the year-long project, the Earth Hour crowd-funding platform aims to raise $24,000 for 60 bancas by mid-April.
Natgeo Earth Day Run 2014 Race Details:
Natgeo Earth Day Run 2014 Registration Fees:
3k – Php 550
5k – Php 650
10k – Php 750
21k – Php 950
42k – Php 1500
*inclusive of race bib, map, singlet for all categories
*inclusive of timing chip and finishers' shirt for 21k and 42k only
*Zero Paper registration process – race bibs are all made from recyclable materials
Natgeo Earth Day Run Registration Sites:
Online registration via www.natgeorun.com
Registration Site at SM Aura Premier Lower Ground
Natgeo Earth Day Run 2014 Singlet Design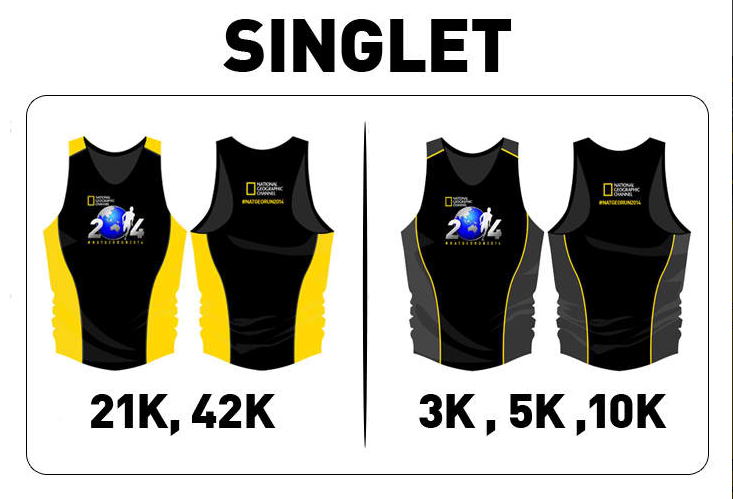 Natgeo Earthy Day Run 2014 21k/42k Finisher's Shirt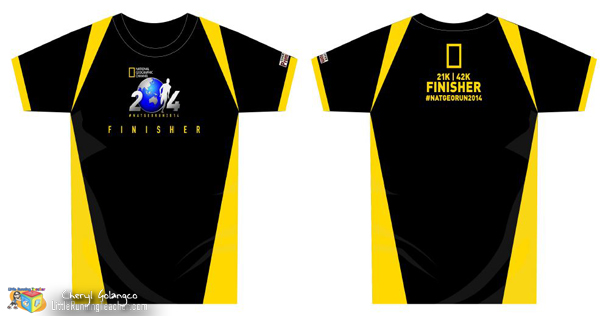 Natgeo Earth Day Run 2014 21k and 42k Finishers' Medal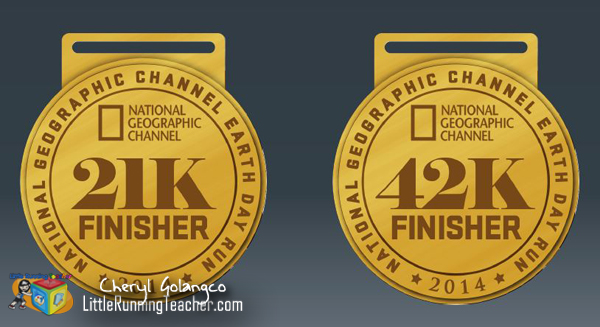 Natgeo Earth Day Run 2014 Race Routes: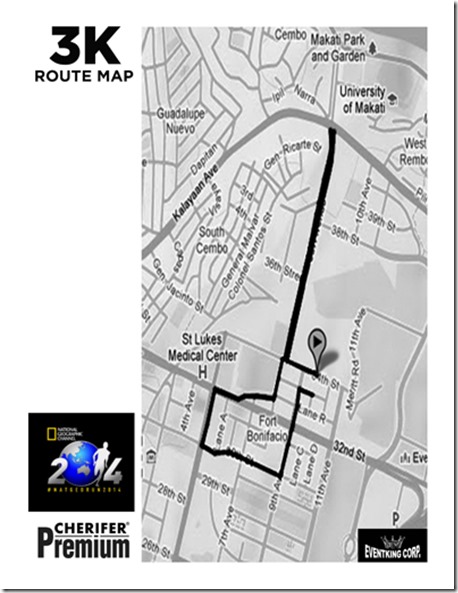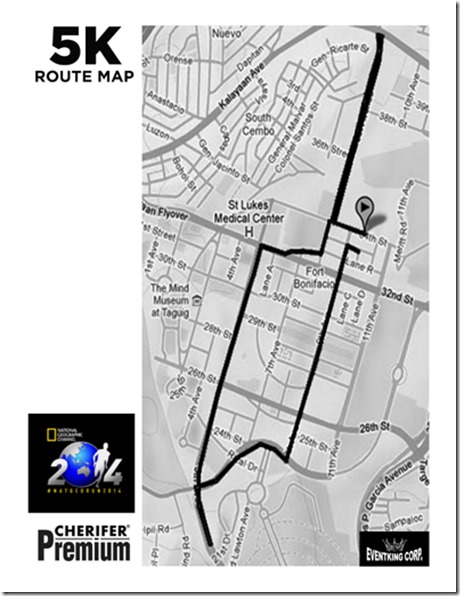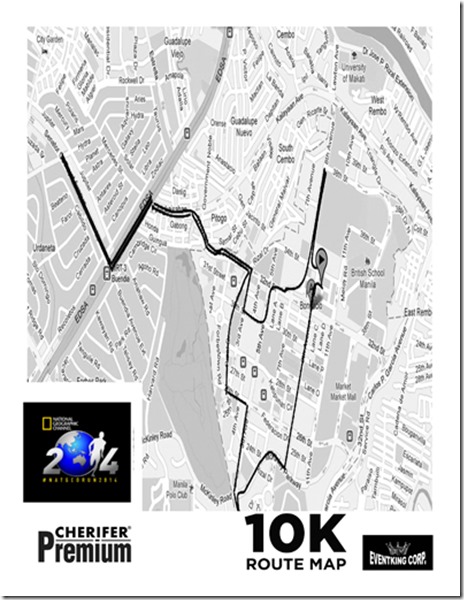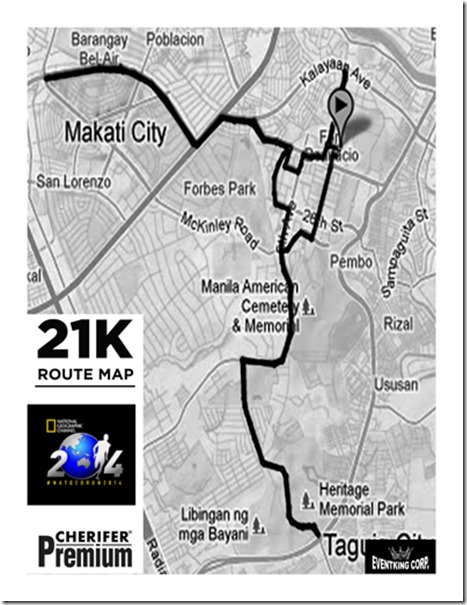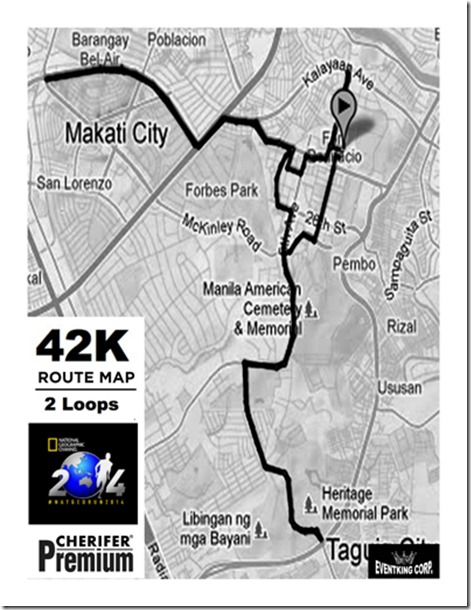 P.S. For those who wish to participate, Earth Hour is on March 29, from 8:30pm – 9:30pm. So switch off your lights and do your part!
For more information visit
https://www.facebook.com/NatGeoChannelPhilippines
For updates on other runs or to just keep in touch
visit http://www.facebook.com/littlerunningteacherpage
twitter.com/cherylgolangco