I'm not kidding, Mrs. Graham's macarons are DEFINITELY the BEST macarons in town!! You guys have GOT TO TRY IT… 'coz if you haven't, you're missing out on a lot!
I first heard of Mrs. Graham's macarons just last week when a friend asked me if I liked macarons. The first thought that came to mind weren't macarons but macaROONS (with two Os). I was thinking of those small coconut cupcake things… so, YES, I LOVED them. It wasn't 'till later on that I realized he said macaRONS. Big difference guys. (hehe Sorry Chris!)
Yes, I do enjoy macarons but I'm not a big fan because I often find the taste boring. I usually prefer sharing my macarons. In this case however, I'm NOT sharing! Mrs. Graham's macarons are not only the best in my book because of its overflowing flavor but also because of its UNIQUE flavors!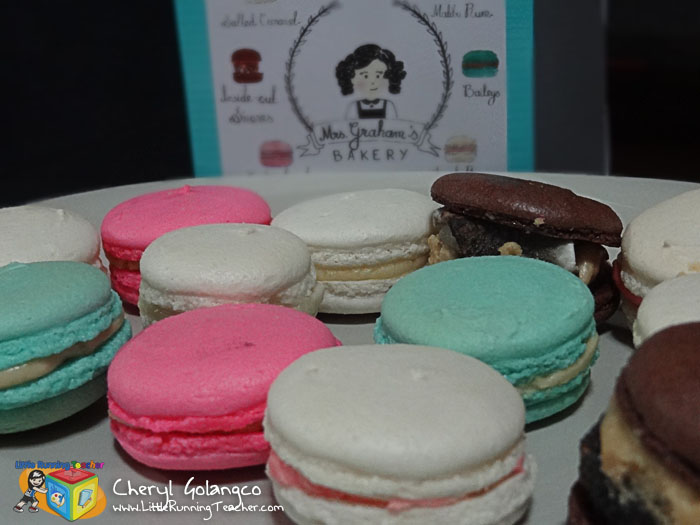 MMMMmmmmmm….. gotta love those macarons!
At the moment, Mrs. Graham's Bakery offers 6 unique flavors namely Salted Caramel, Malibu Rum, Inside-Out Smores, Tequila Rose, Cookie Dough and Baileys
Don't worry about the alcohol flavoring for the young ones, you wouldn't even notice it's there, but maybe try not to give them too much! heehee
Wanna know what I think? Let me share each flavor with you the best way I can!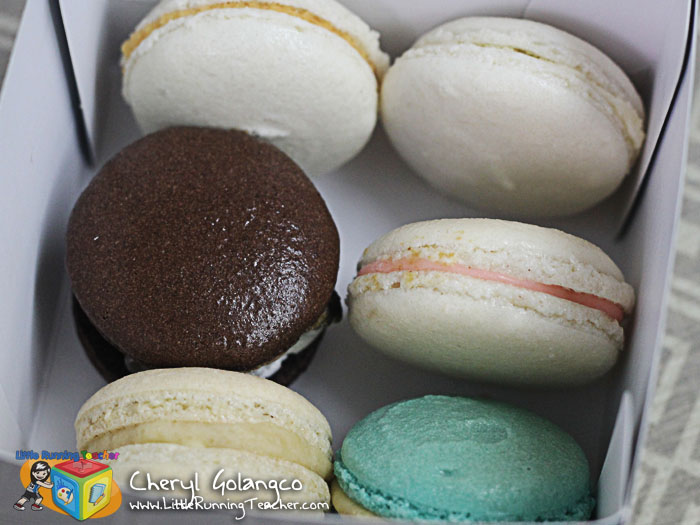 Flavors from top to bottom, left to right….
–
Salted Caramel – I actually wasn't expecting this to taste good. With all the salt mixed in with the sweet stuff nowadays like in tea and ice cream, I get a tad bit confused and I'm not a fan of it. In Mrs. Graham's macarons however, the salt seems to have just blended in with the caramel, somehow simply adding texture to the sweet macaron.
Inside-Out Smores – this is one for your money! My faaaaavorite!! I just couldn't get enough of it! Smores in a macaron?? YUMMYY!!!
Cookie Dough – as the name says so itself, it's cookie dough! It tasted like a piece of cookie was grinded up and sandwiched inside the macaron!
Malibu Rum – if you like macaROONS, then you'd probably like this one as it has bits and pieces of coconut in it too
Tequila Rose – simply delicious! Strawberry with a twist in a macaron! I wouldn't have had it any other way!
Baileys – again, it is what it is.. Baileys. Like chocolate milk shake with extra cream!
My favorite has got to be the Inside-Out Smores! In fact, I loved them so much that I order a box with JUST THAT!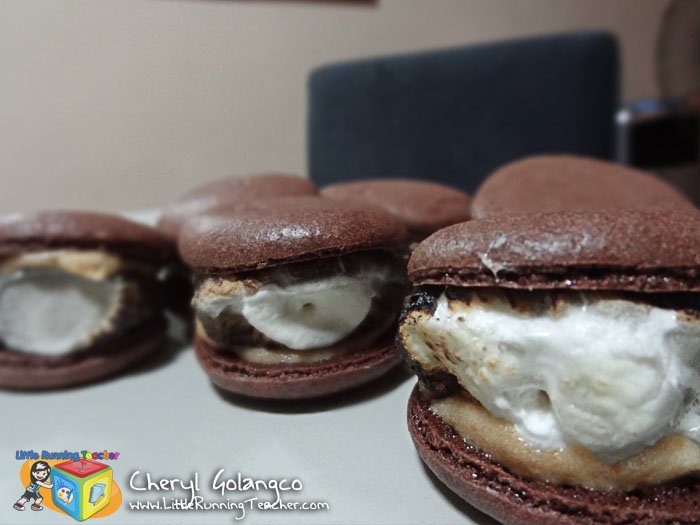 Yey smores!!!
–
And of course, because they were just THAT good, I also had to order MORE of the assorted flavors!
Goodbye DIET! :p …so worth it!
Before I end this post though, let me just give you a short background. Mrs. Graham's bakery is run by Mrs. Anna Graham, a beautiful wife and a talented singer from the band Baihana. I'm betting her macarons tastes THAT good because she sings to them as they bake!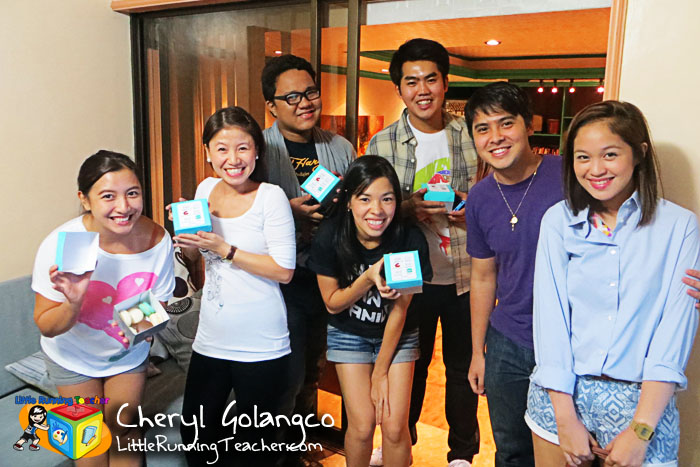 When In Manila writers with Mr. and Mrs. Graham
–
Don't just take my word for it! Order your box of macarons from Mrs. Graham's bakery today!
–
Mrs. Graham's Bakery Macaron Prices:
Box of 6 (single or assorted flavor) – P200

Box of 12 (single or assorted flavor) – P400
**Orders usually take a minimum of 2 days to bake to keep the macarons fresh upon delivery. You may claim your macarons along QC or your agreed upon meet up place.
–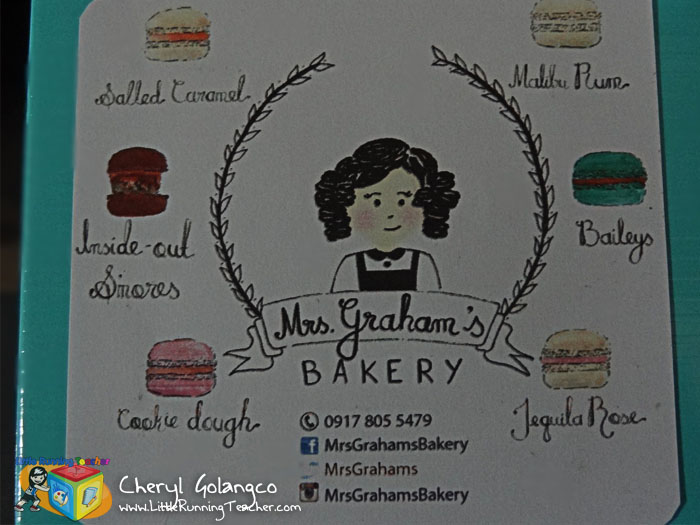 Mrs. Graham's Bakery
https://www.facebook.com/MrsGrahamsBakery
https://twitter.com/MrsGrahams
09178055479