When out with friends, we often look for cool places to just chill and relax. Most of the time, we end up in coffee shops sipping the usual Frappuccino's and lattes. Don't get me wrong, I LOVE LOVE coffee shops, but I also love diversity! It's fun to try something new every once in a while. That's why I'm so happy to have discovered Bar Dolci along Burgos Circle.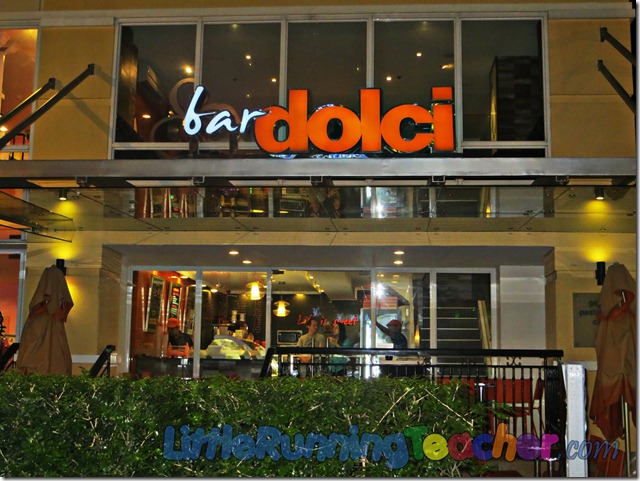 If you know me then you'd also know I am not a fan of Gelato ice creams. Why? I don't know, it's just not me. You'd also know that I usually prefer anything with meat and rice rather than sandwiches and the like. So when my friend and co-wheninmanila.com writer Mae Illagan invited us to join her to try our Bar Dolci's newest dishes, I was slightly hesitant. However, after all those dishes…. I'd really love to go back!  I'm glad I decided to join the party!
Bar Dolci is located somewhere in Burgos Circle and is really not that hard to find. Upon entering, you will immediately be greeted by their many many Gelato flavors and fresh macaroons! Upstairs however, you will see several chairs and table arranged and designed in a way to make you feel as comfortable as possible as you sip your cup of coffee.
According to the owner Nicholai, Bar Dolci's target customers are really those living or working nearby who just want to go out to grab a quick snack. The food served at Bar Dolci will better be enjoyed during snacks or merienda rather than lunch and dinner.
The first thing I was able to try here were their  Frappelato! Frappelato = Frap + Gelato! Hence, no coffee! Bar Dolci had all these UNIQUE flavors which really kept me wanting more!  I'd be surprised if customers did not want to keep coming back as well! I personally LOVE LOVE LOVE the Ferrero Frappelato!! Imagine our favorite Ferrero Rocher chocolate melted and mixed into a yummy drink!! Other flavors were the Salted Caramel (which Mae really loved), Hazelnut which had a taste of Nutella (Ivy and Mark's favorite) and more!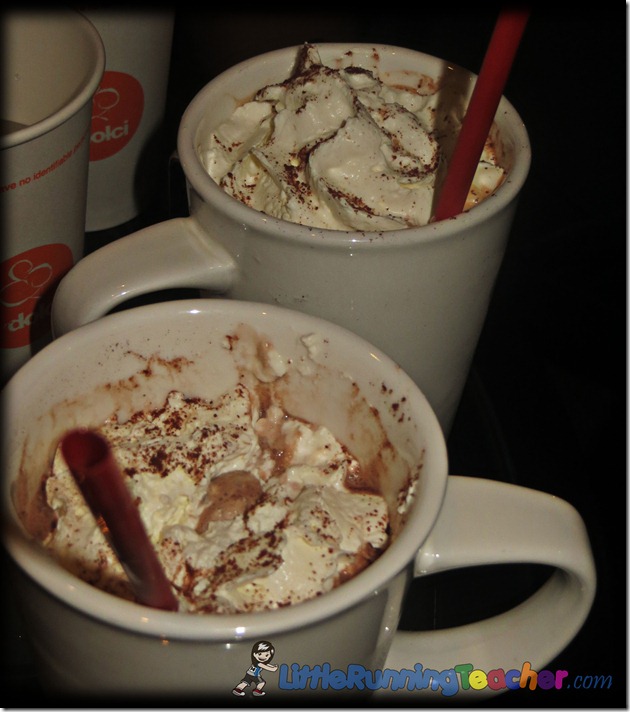 Frappelato – P230 (any flavor gelato shake)
Next up, we got to try the Ricotta Strawberry Bruschettas! Did I mention I love strawberries?…and I love strawberry jam!! So obviously… I loved the strawberry bruschettas! BUT, this was not your ordinary strawberry spread, coz they used some cream cheese too! Cheese and strawberry are two things I never imagined to go together… but oddly enough, it was a perfect combination!
Ricotta Straberry Bruschetta – P270 for 3 slices
We then got to try some of Bar Dolci's famous Quiche. The Bacon & Spinach as well as the Tomato and Basil Quiche were my top 2 favorites!
Quiche – P180/slice
We were also served with some sandwiches such as Tomato and Basil with Mozzarella, Honeyed Porkloin with Gauda Cheese and Turkey and Brie with Cranberry Chutne. I liked the Honey Porkloin the best. The Gauda Cheese in addition is not something I get to try every day! Made me realize how much added flavoring the kind of cheese used can do for a dish!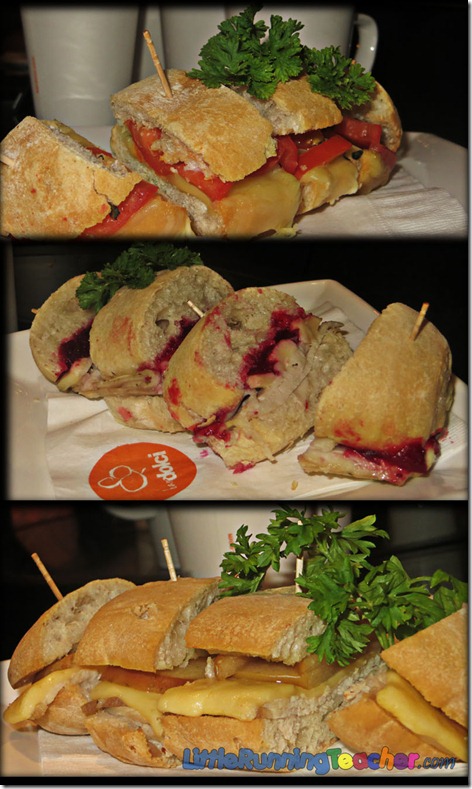 Tomato and Basil with Mozzarella P180, Honeyed Porkloin with Gauda Cheese P240, Turkey and Brie with Cranberry Chutne – P260
And then in was time for dessert… my favorite part of a meal! And instead of just normal gelato, we were served GELATO BURGERS! The gelato served gave me flashbacks of my childhood days wherein I'd order a 10 peso dirty ice cream served like a sandwich instead of on a cone. Bread and ice cream/ gelato work well together I tell you! haha Well Bar Dolci has a similar concept to this, however, instead of just simply putting the gelato in between the bun, they have a special machine that makes it 10 times better! This machine heats up the bun without melting the gelato inside! Hence, once it's served, you get to taste the sweet combination of hot and cold play around in your mouth!! The Gelato Burger was my FAVORITE meal of the day!! I super loved it and I'm sure to come back for more!!!

Gelato Burger – 120php (any flavor)
Last but not least, we got to try their yummy and one-of-a-kind macarons! Macarons are said to be one of the toughest pastries to make and a special machine is needed to get the quality right. I've had some macarons before, but the texture and feel of these macarons are really different. As I was eating, I even remember commenting how good it was even before I actually started chewing simply because of the texture! Now THESE are what macarons are supposed to be like!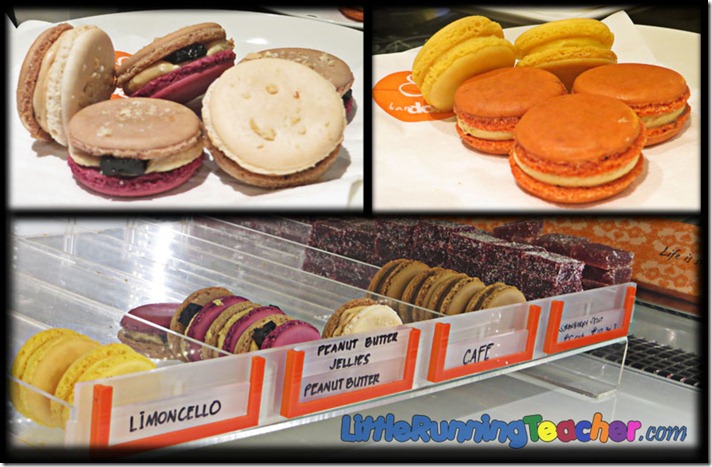 Macarons – P50 per piece
Finally before we bid farewell to this cozy snack place known as Bar Dolci, we had our last glasses of Latte Machiato!  Yum! Perfect way to end the night. I know this might be shallow….but the mugs used really caught my attention and somehow got me more excited to drink my coffee! It's all about presentation!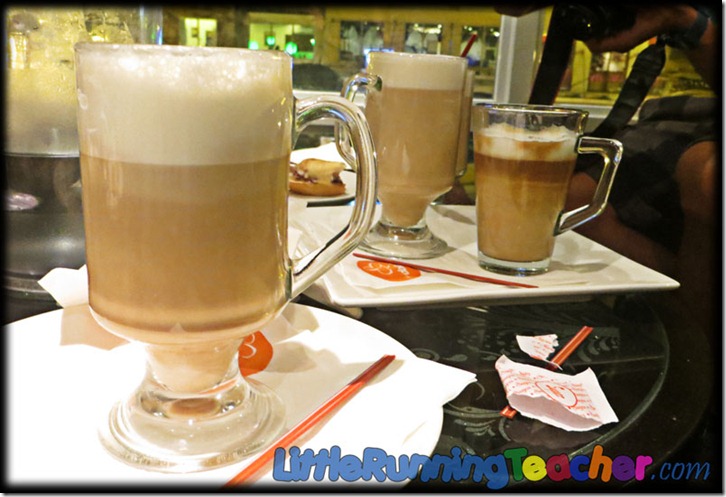 Latte Machiato – P100
But more than just the good food and relaxing ambiance, Bar Dolci in my opinion is the place for friendships to grow deeper! I'm glad this is where I finally met and hung out with my co-WhenInManila.com writers!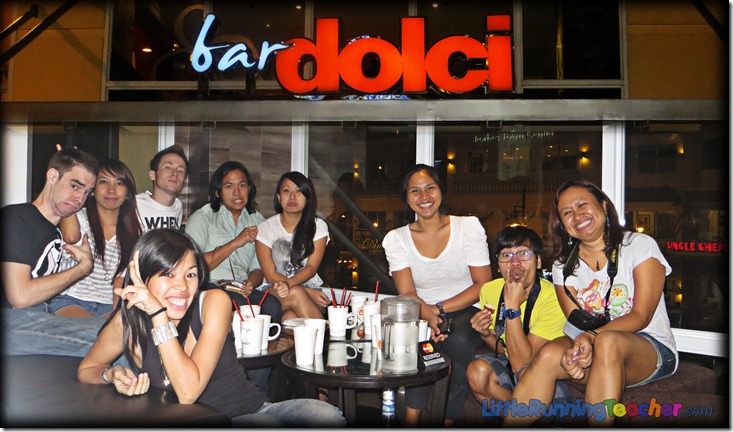 –
–
Bar Dolci: Life is Sweet
F133 Forbestown Road , Taguig City
02 846 8245
Don't forget to LIKE them on Facebook: https://www.facebook.com/BarDolci
and follow them on Twitter: https://twitter.com/#!/bardolci
–
–