Ivy, a friend of mine who often goes to Hong Kong kept telling me about this really good fried chicken which she found on the streets of Hong Kong. I tried to find it when I went to Singapore but they didn't have it. So when I visited Hong Kong with her last June, we had to go out of our way and find this street food just because it was THAT good. At first I thought, "it's just chicken, what's the big deal?" Plus, it's just street food, it can't be THAT good. Well… I was wrong. It was delicious! Something about it made me keep wanting more… the tender meat, the crispy skin, the unique flavoring… it was SO good! Unfortunately, we had to come home to the Philippines again, and I'm left with memories of that delicious chicken from the street!
So when I first heard of Hoho Chickenchop, I just knew I had to try it out!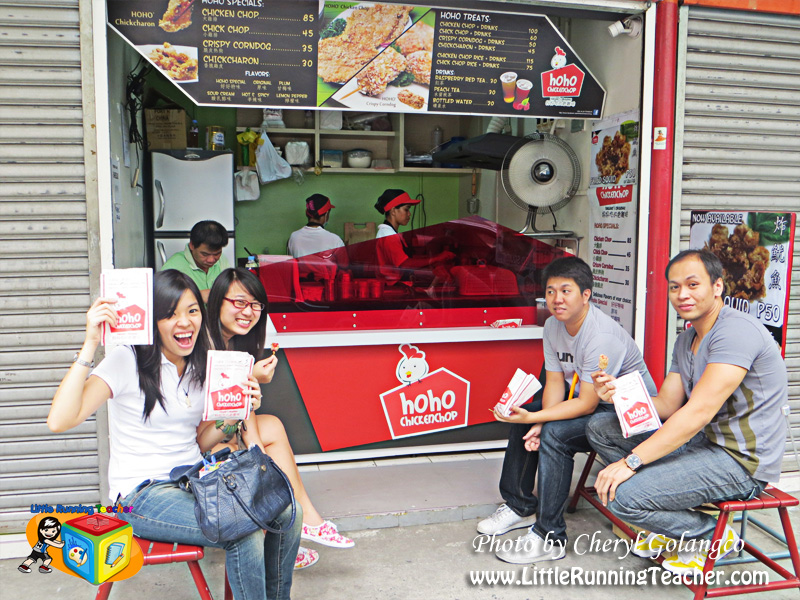 Hoho Chickenchop is located near Manila Hope Christian School and St. Stephen High school in Masangkay. It's not exactly a restaurant where you sit and dine, but rather order and go. Similar to that in Taiwan and Hong Kong. The place itself is simple, and easy to find, especially if you study somewhere near.
Hoho Chickenchop Menu: What to Eat?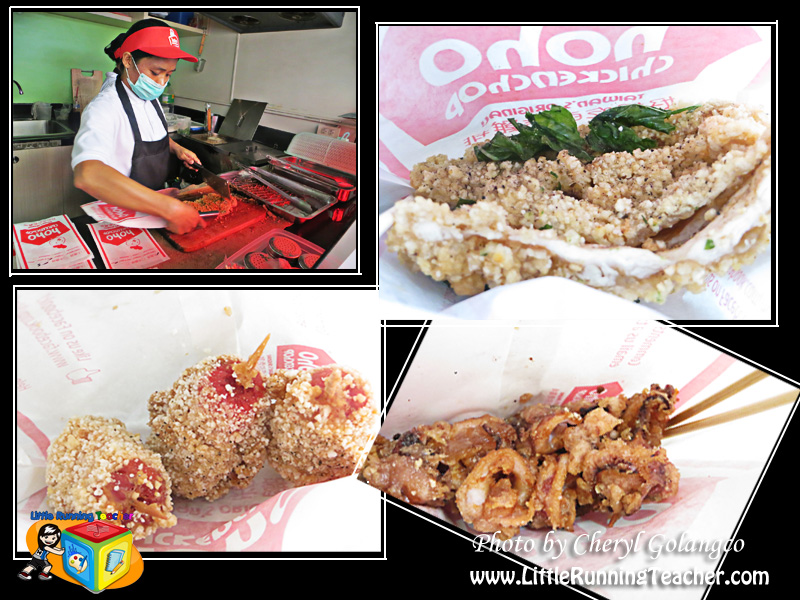 Hoho Specials:
Chicken Chop (85 PhP) – regular chicken strips
Chick Chop (45 PhP) – half order of regular chicken strips
Crispy Corndog (35 PhP) – fried corndog with breading
Chickcharon (30 PhP) – chicken skin
plus the new addition to the menu.. FRIED SQUID.
After selecting your order, you can select from their 6 flavors.. Hoho special (with basil leaves), Original (salt and pepper w/o basil leaves), Plum (sweet and salty), Sour Cream, Hot and Spicy, Lemon Pepper and the recent addition, Barbeque. I'll tell you more about those flavors below!
A date at Hoho Chickenchop:
My friends and I visited Hoho Chickenchop and got to try their specials along with the 5 different flavors. Their best seller is the chicken chop matched with either original or plum flavor. After trying it out, I simply agreed. The simple salt and pepper taste of the original flavor tasted really good! The best! The plum flavor on the other hand had a really unique twist to it. At first I thought plum for sauce just sounded wrong, but it actually tasted really good. It had a taste of sweet and salty all together, like a party was happening in my mouth! The Lemon Pepper was similar to the plum, only it's a mix of sour and slightly spicy pepper.
What makes their chicken special is not just the sauce but also the way it is cook. There is a specific way in which their chicken is cook. Their chicken is fried twice! The first time is to get it cooked, afterwhich they set it aside to cool off, then they go for the 2nd fry to remove the excess oil! No wonder their chickens are so tender and juicy!
Me and Ivy eating our Crispy Corndogs while Philippe and Cholo try their Chicken Chops!
–
So if you live, work or study nearby… or even if you don't… I suggest you get on that jeepney or LRT and visit Hoho Chickenchop! There's nothing like it! I'll be sure to go back! Gotta love those Hohos!
–
Hoho Chickenchop
1388 La Torre St., Tondo, Manila (In between Masangkay ang Benavidez St.)
Contact Number: 4256716
Open Mon-Fri 10am- 7pm and Sat. 9am-6pm
Closed on Sundays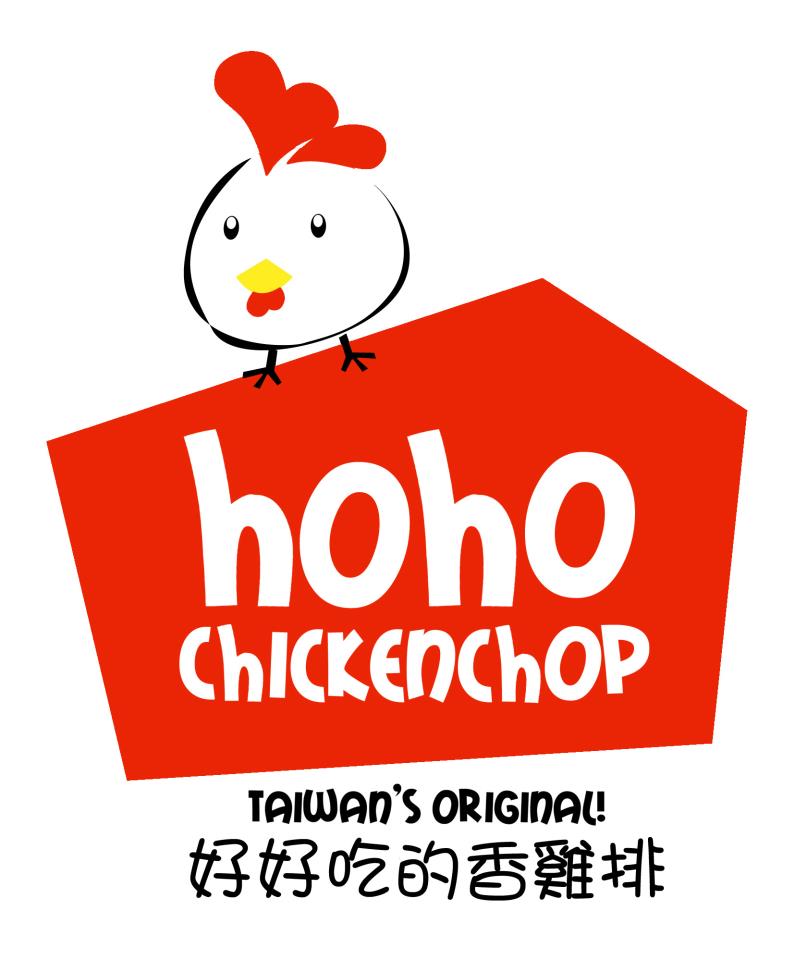 –
P.S. They will be relocating somewhere near, but for the moment, they are located at the address below. They will also be putting up their 2nd shop along Banawe SOON! :)