As a teacher, I know how important it is to always have a first aid kit on hand in case one of my students gets into trouble. Of course, I wish to never have to use it. On the other hand, as a full time teacher, part time blogger, student, sister and friend, I know how important it is to have my top medicines nearby… especially when work starts getting the best of me.
–
For the longest time, I've been keeping my medicines in an old  cardboard box. I know I could buy a nicer one or a more portable one, but I just never saw the sense in it. Basically, everything I find is just the same…. just a simple (and maybe slightly smaller) box. Meyerf however seemed to have read my mind and knew what I wanted even if I didn't ask for it.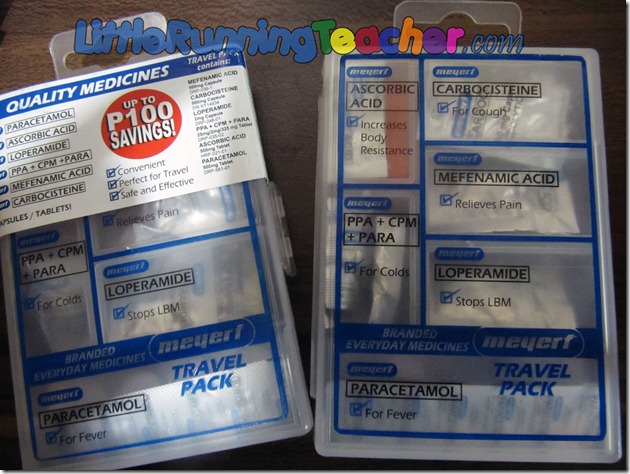 Meyerf Travel Pack
Meyerf offers a new, easier and even stylish way to carry the most commonly used medicines in Meyerf's new medicine travel pack. 6 different compartments for the 6 commonly used medicines such as Paracetamol for fever, Mefenamic Acid to relieve pain, Carbocisteine for cough, PPA + CPM + PARA for colds, and Ascorbic Acid for that needed vitamin C to increase body resistance. Each compartment is labeled to keep all our medicines well organized. PLUS, when you buy Meyerf's medicine travel pack, you already get these medicines for free!
What's inside the Meyerf Travel Pack?
10 tablets Meyerf Paracetamol
6 tablets Meyerf Ascorbic Acid
3 capsules Meyerf Loperamide
3 capsules Meyerf PPA + CPM + PARA
3 capsules Meyerf Mefenamic Acid
3 tablets Meyerf Carbocistene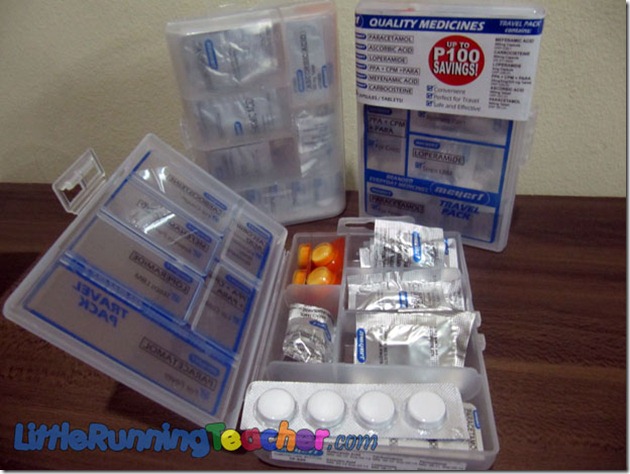 The Meyerf Travel Pack is SAFE AND EFFECTIVE, CONVENIENT and absolutely PERFECT FOR TRAVEL. It's around the size of a regular passport so it's really easy to carry around too! Keep it in your bag, your pocket, and just carry it around with you in case of emergency!
Besides all these already awesome finds, each box also comes with this piece of paper wrapped around it where you could read about the required dosage for each medicine. Mefenamic Acid for instance should be taken as 1 capsule every 8 hours only while 1 tablet daily is good for Ascorbic Acid. Though these may be common knowledge for most, I still find it very useful to have.
Cool huh? It's really really simple but has everything you need and more! And the BEST part…It comes at a really affordable price of only 99.75 pesos!! So drop by the nearest available store and grab your Meyerf Traval Pack now!!
The Meyerf Travel Pack can be bought in several groceries and convenient stores such as Puregold, Ministop, Walter Mart, Ever Supermarket, The Landmark Supermarket and more!
For more info and a complete list of stores where you can find the Meyerf Travel Pack, visit their website at www.lmeyerf.com