Although often skipped and taken for granted, breakfast is really the MOST important meal of the day. I've heard this said so many times but I still ignore it sometimes. If you're on the go or even if you were on a diet, having breakfast before beginning the day can be a LOT OF HELP. Not only does it give you more energy to start the day right, but it also keeps your stomachs full and contented for a while.
When I was young, my mom would always be the first to get up so she can prepare breakfast for my siblings and I. As I grew up however, eating breakfast slowly developed into a task as I had to get up an extra hour earlier just to prepare my own meal. For working people like us who are always on the go, it's just much easier to buy breakfast outside… but where?
Starting July 16, 2012, Figaro Coffee Company –  the coffee company that offers great coffee, delicious pastries and excellent service will be serving a variety of ALL-DAY BREAKFAST SAMPLERS!!!! So not only do you satisfy your needs for breakfast, but you can keep coming back for more afterward!
Figaro's ALL DAY BREAKFAST SAMPLERS:
*** All 4 samplers come with either brewed coffee, herbal tea or lemonade
FILIPINO BREAKFAST SAMPLER (P175)
**Marinated bangus, beef tapa, skinless longanisa, salted egg ensalada with garlic rice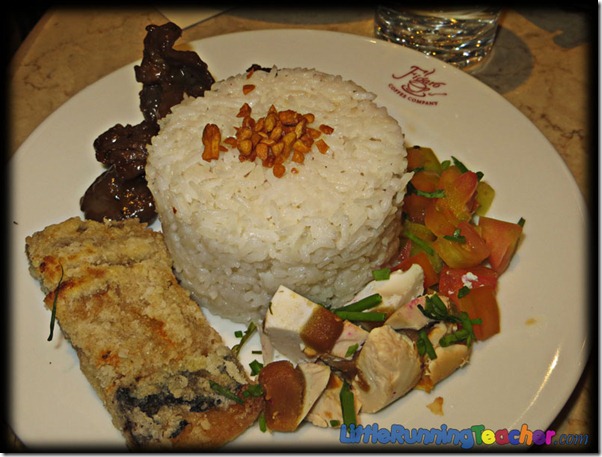 If you're a fan of Filipino food then this would be the perfect breakfast for you! It has all the basic ingredients that Filipinos love! Bangus, salted egg, longanisa and tomato….. MMMmmmmm!!!!
FRENCH TOAST COMBO (P175)
Combo of French toast style, Hungarian sausage, Hawaiian sliced ham and scrambled egg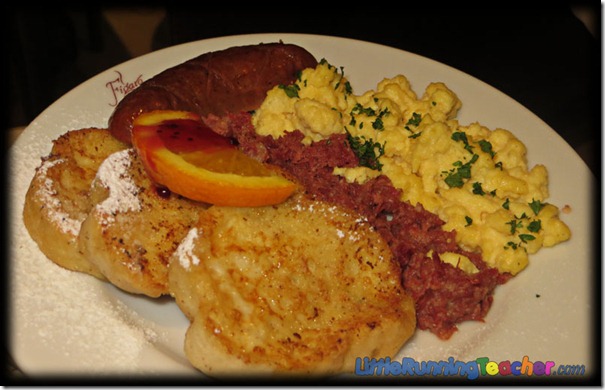 Now if you're not a fan of Filipino breakfast meals,maybe this will suit your taste more! The combination of French toast and corn beef did the trick for me! The tangy taste of oranges made the entire meal even much more exciting!
COUNTRY BREAKFAST SAMPLER (P175)
Combo of pancakes, sliced smoked ham, honey bacon and scrambled egg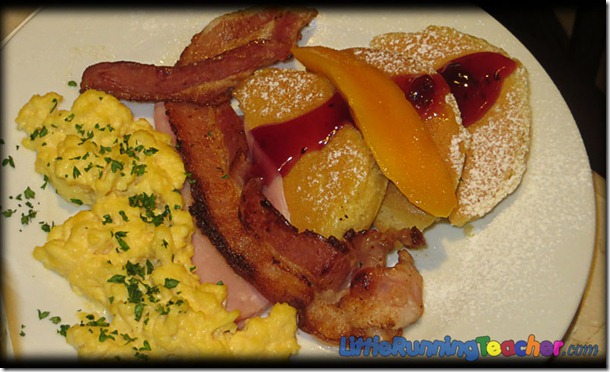 How about a taste of the countryside with this bed and breakfast style dish! For some reason, seeing this made me picture myself waking up in a cottage to a garden of flowers and trees! (haha, crazy but true!)
Ground beef in tomato sauce, fried egg, fried plantain, and steamed rice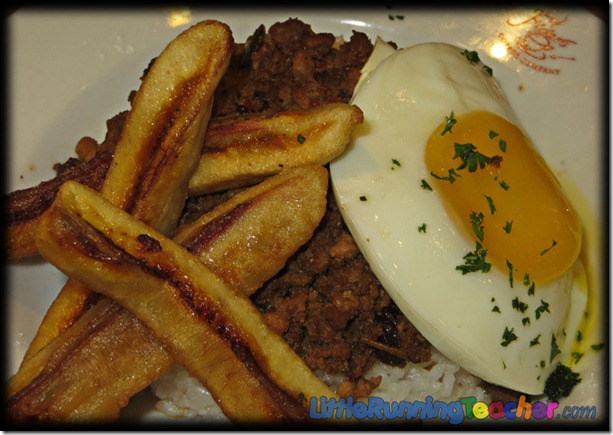 Here's another Filipino favorite, banana and ground beef or giniling always works well together. The salty taste of the meat combined with the sweet taste of the banana plantain or saba is the perfect combination.
Four different breakfast samplers to choose from everyday only at Figaro Coffee Company! And what better way to enjoy your breakfast meal than with Figaro's newest promo with Globe Tatoo!
Figaro Coffee Company and Globe Tattoo's SIP, DINE and SURF promo!
*promo runs from May 20 to August 20, 2012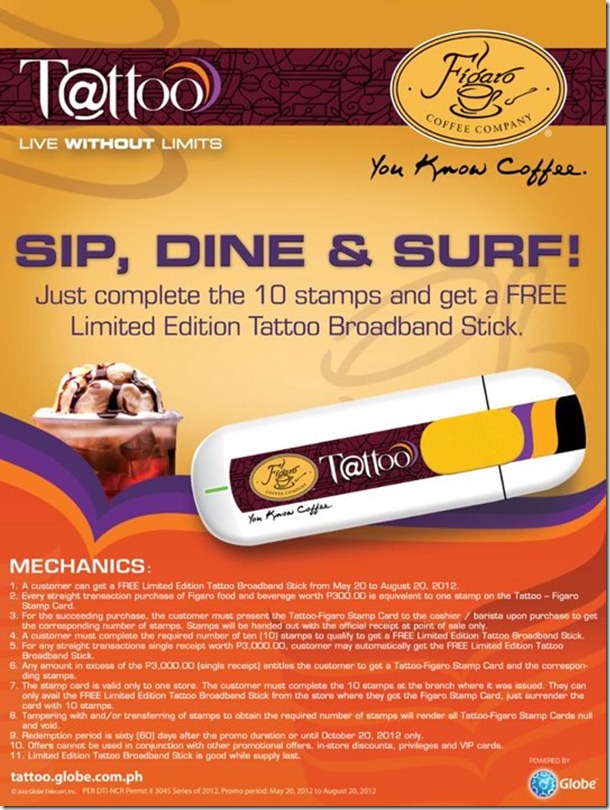 –
Head on to the nearest Figaro Coffee Company branch now!!!
Stay updated by LIKING them on Facebook! https://www.facebook.com/figarocoffeecompany
–