Fruit loops are really good to eat, but they're also fun to play with! I have used fruit loop several times before, and I'm using it again! This time however, we decided to crush the fruit loop and turn it into sand! You may also use colored sand as an alternative, however, using fruit loop takes away the fear that one of our kids might swallow it and get a tummy ache!
.
.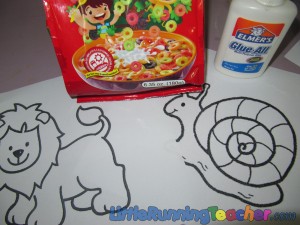 What you will need
Fruit Loop
Printed picture
Crayons
Glue
Googly Eyes
.
.
Step 1: Print out some pictures from the internet for the children to design (In our case, we use different animals)
*Though it would be fun to leave it open-ended and let the kids make a picture themselves, it might be too difficult for our toddlers. A little guidance isn't bad
.
Step 2: Crush the fruit loops (You may sort them by color)
.
Step 3: Let the kids color their picture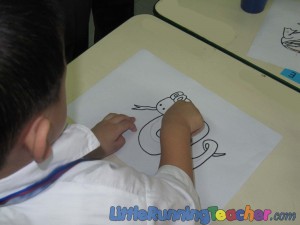 .
Step 4: Glue on the googly eyes
.
Step 5: Help the kids and spread some glue on their paper and let them design their picture
.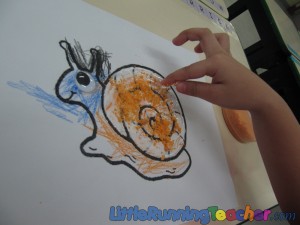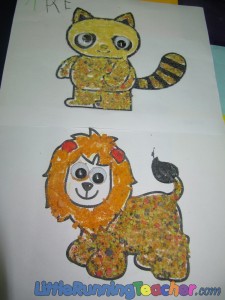 *********************************************************
Other activities we did wherein we also used Fruit Loops:
Other food art: