When cooking, one of the things chefs/cooks need to give importance to is the ay the food will be presented. I am always amazed at how they're able to design and create food in the most unique and mouth-watering ways! Well, I'm no chef… but I AM a preschool teacher! We preschool teachers might not be able to prepare food in a classy and sophisticated way, but we can get as artistic as we can!… and in my case a little messy! haha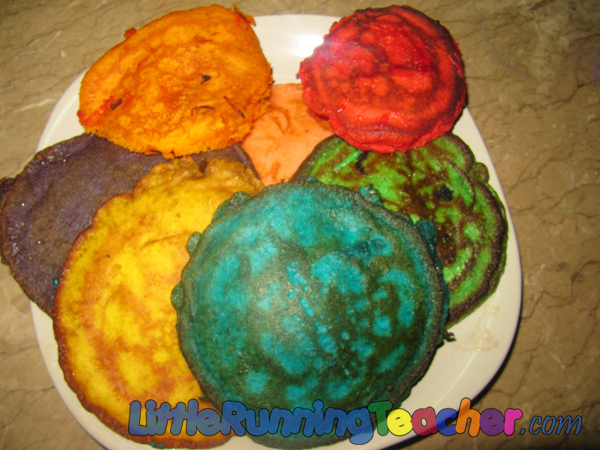 Honestly, I can't cook to save my life! haha I can cook, and it tastes okay.. but if you want some good presentation, don't count on it. I"ll get there someday!…I promise! For the sake of my future children! :)
Around a year ago, I saw Deborah Stewart from Teach Preschool post a link of a rainbow pancake activity. I was able to quickly browse it and decided to soon try it out.
What you will need: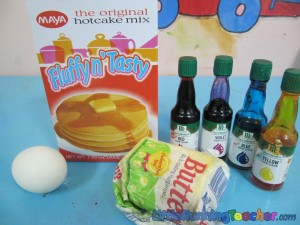 Pancake mix
Egg
Water or Milk
Oil
Food Coloring
Butter
Several plastic cups/bowls
Step 1: Mix the egg, oil, water in one bowl and stir. Pour the pancake mix last
*It depends how many pancakes you plan to cook, so you can just properly follow the instructions on the box.
Step 2: Place the batter in separate cups/bowls depending on the number of colors you want.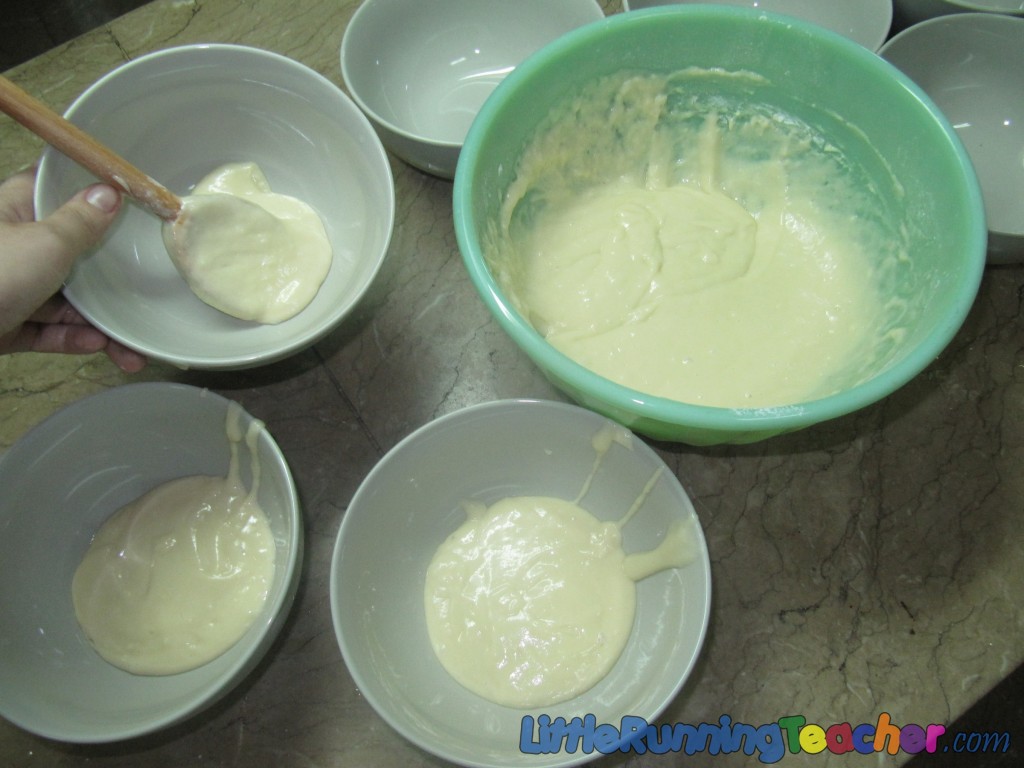 Step 3: Drop a few drops of food coloring unto each bowl. The more you put, the darker it is. So you might want to put a little more for a striking effect, however, do keep in mind that food coloring is NOT healthy so don't do this TOO OFTEN.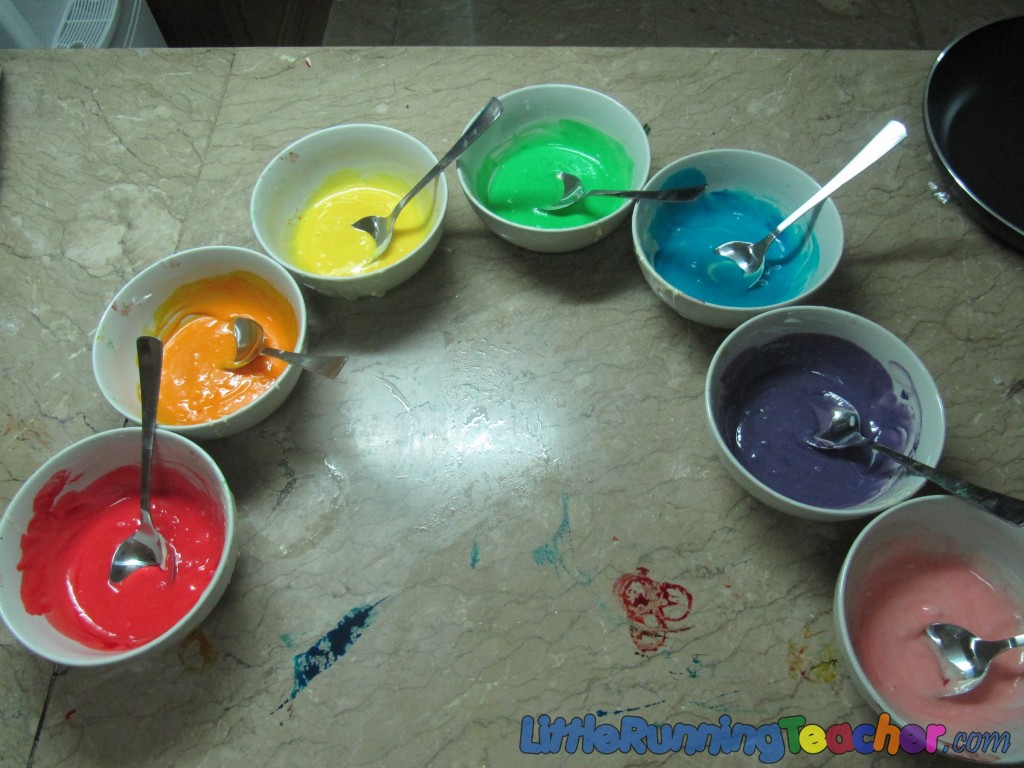 Step 4: Spread the butter unto the pan and start putting the pancakes one by one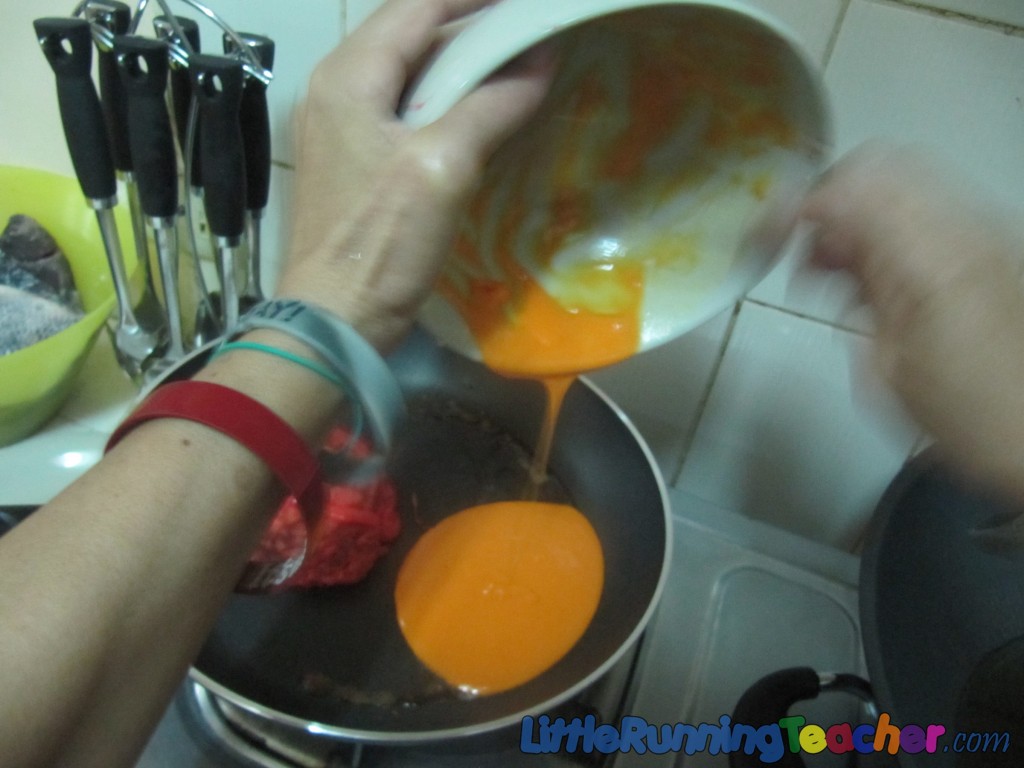 Step 5: Once they're cooked, stack them up and pour some syrup on top!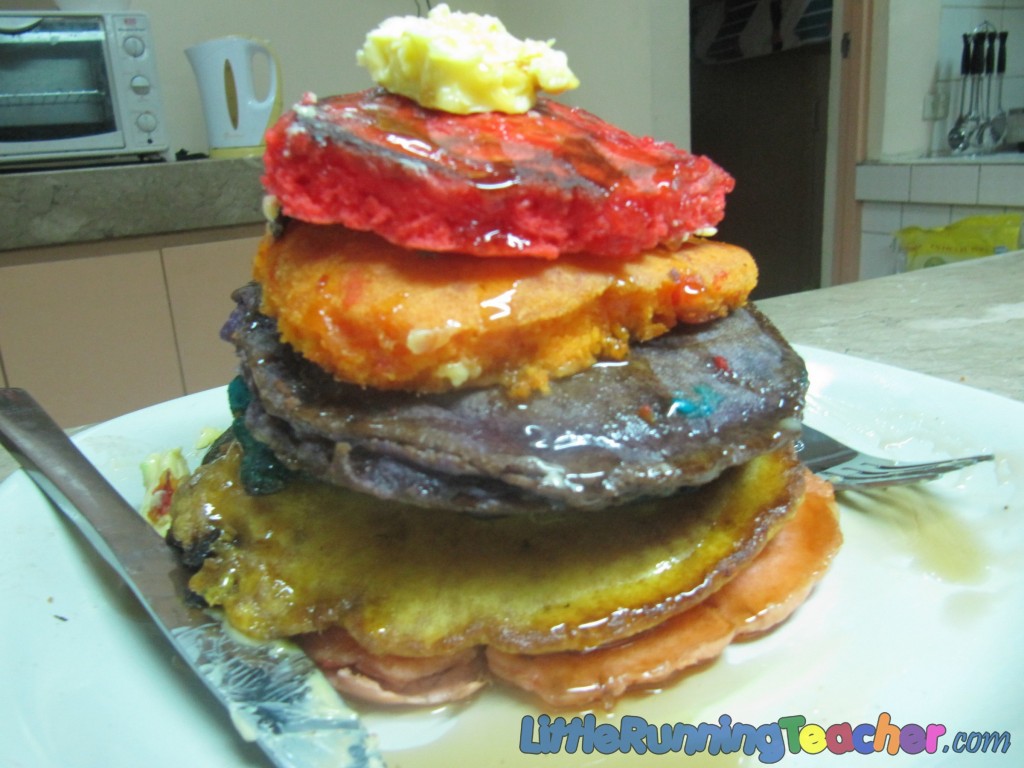 Step 6: Rainbow pancakes now served!
Start your day colorful with these RAINBOW PANCAKES!
*****************************************************
Other Rainbow themed activities: