Most kids enjoy painting and doing random art works. At most times, it is the only thing they want to do! Then again, a lot of kids also enjoy cooking. I think the fact that they are not yet allowed to do so on their own is what makes it more exciting for them. Painting and cooking; two great activities on their own. What more fun it would be if we could combine them. Well, who says we can't?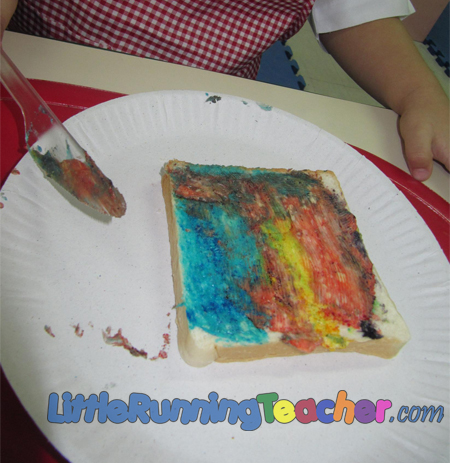 My co-teacher and I were trying to come up with an art activity that involved food. We came up with a few but none gave us the feeling that "This was it." Then suddenly, I remembered my preschool days and how my mom would often buy colorful bread for us to eat. I never knew what it was called but we used to call it Rainbow Bread. So finally, after several ideas, THIS IS IT!
–
What you need: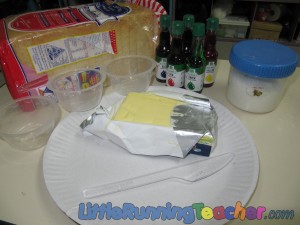 Bread
Butter
Food coloring (3 or more colors)
Small cups for the butter
Butter knives or plastic knives
Toaster oven (optional)
Sugar (optional)
–
STEP 1: Cut out small slices of butter and put them into separate containers.
–
STEP 2: Mix a drop or two of food coloring into the butter. The more colors, the better! Mix properly!
–
STEP 3: Let the kids start spreading the colorful butter on the bread! Let their imaginations take over!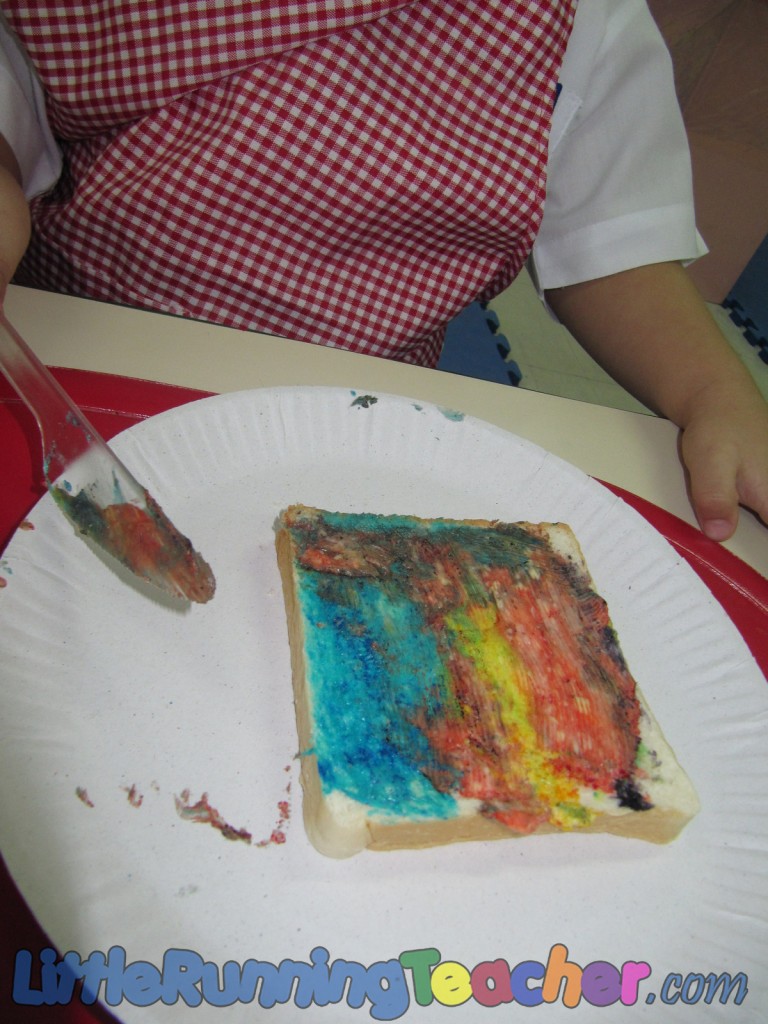 –
STEP 4: You may toast the bread to make it taste even better and add some sugar afterward.
–
STEP 5: ENJOY YOUR BEAUTIFUL AND YUMMY RAINBOW BREAD! Eat up!
–
****************************************************************
Other Rainbow themed activities: