When I first heard of a floating book fair 2 years ago, I was already ecstatic! Unfortunately, I wasn't able to go visit Logos Hope because I was too busy doing my thesis back then. So imagine my joy and excitement when I found out they were back!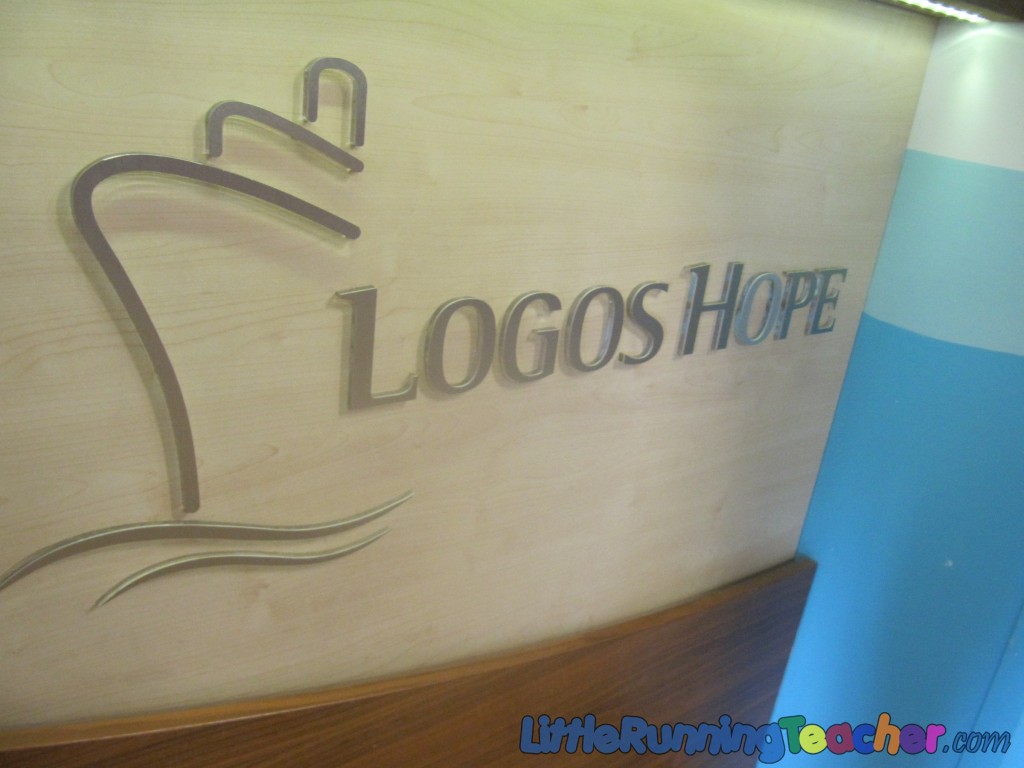 I visited LOGOS HOPE twice.. once on Friday (March 9) with my co-teachers and again on Saturday with my brother and friends.  I had lots of fun browsing though all the books when I came on Friday, but the place was really fully booked come Saturday! I couldn't stay in one area too long 'coz there were just TOO MANY PEOPLE! I still had fun nonetheless. ..but what is LOGOS HOPE anyway?
Well basically, it's a FLOATING book fair. So that itself already makes it worth visiting. But… it's MORE than just that.  Logos Hope is a completely NON-PROFIT organization composed of 400 volunteer members from 45 different countries (Yes, 45 DIFFERENT COUNTRIES!!) working together to bring knowledge, help and hope to the people of the world! Besides the sharing all these through the books they sell, they are also a group of missionaries "sailing" across the sea to help those who need it most.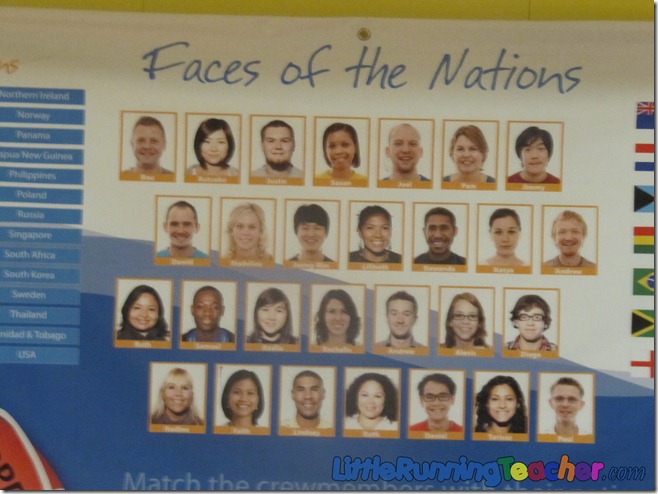 Being on board and meeting each staff member is really a fun cultural experience! I wish I could've spoken to each of them if only they weren't too busy helping all the customers on board! Imagine, volunteers from 45 different countries?! WOW!!!!
LOGOS HOPE Brief History:
"Logos Hope was constructed in 1973 and first named Gustav Vasa. Originally built as a passenger car ferry, the vessel sailed North Atlantic routes. In 1983, the ship changed hands to the Smyril Line, was renamed Norröna and sailed between the Faroe Islands and Denmark. By 2004 GBA Ships e.V. (previously Good Books for All) had raised sufficient funds to acquire the vessel and she underwent extensive renovations for her new role. The word Logos is Greek, traditionally meaning 'word, thought, principle or speech'."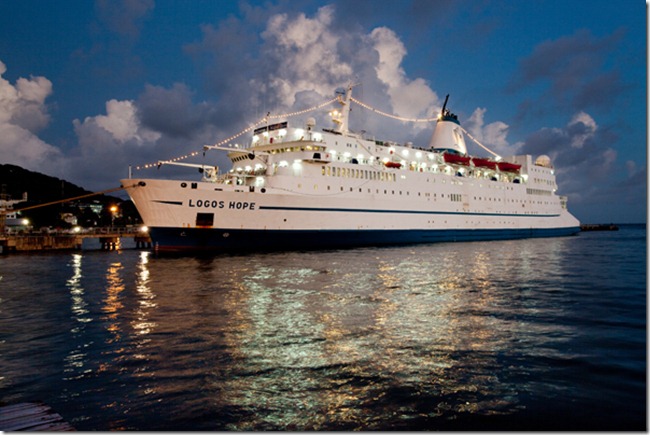 "Since 1970 the Logos Hope ships, known for their floating book fairs, have made over 1,400 port visits in over 160 countries and territories and welcomed over 42 million visitors on board."
My LOGOS HOPE Experience
There's a LONG line to the entrance but it's worth it. Docked at Pier 15 along Roxas Blvd., entrance to the LARGEST FLOATING BOOK FAIR is priced at 20 pesos only! SO WORTH IT!
When you get on board, you will first need to ride the lifeboat where one of the crew members will brief you about the rules on board. They will also explain the payment terms. In the Philippines, 100 units = 100 pesos. In other countries however, this would vary.
After the short briefing, you are now free to roam around. First up, is a "history" wall where you can read MORE about LOGOS HOPE and even a little about how their crew members live in the ship. There's even this cool machine where the screens show videos of the beautiful ocean from the captain's point of view.
Once you're done , you can now head to the book fair itself where you will see a wide selection of books for the kids and the adults. There are story books, coloring books, self-help books and even some toys and CDs! You will surely be confused with all the books and like me, would wish you could get a better view…only thing is, with that many people who are excited as you are, it's kind of hard to stay at one place for a long time to browse the books.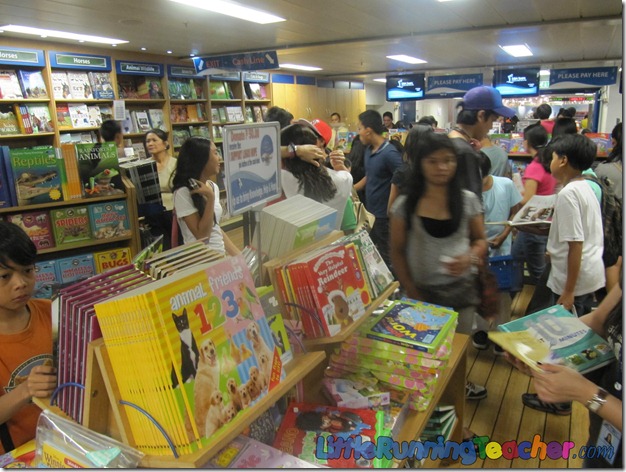 When you've finally found the books you want, there are around 4-5 payment areas at the end. You can pay for the item and even make a donation to help keep GBA ships afloat! For every donation, you will be given a button from Logos Hope as their way of saying THANK YOU!
Next up is a smaller area FULL of textbooks and other reference materials you could use in school or maybe for works. Most of these books are already very old and out of date (but still useful for others) so they are sold at a lower price. There are also a few more CDs here that can be bought at a price of 3 for 100 units!
Afterward, you will arrive at the story wall. If most libraries have an area where someone would read stories to the kids, well, this is that for Logos Hope! Only, instead of holding a small book, the story is taking place all around! Pictures are painted on the wall and you get to look at these as you slowly walk through. A crew member will also be there to tell you the story should you wish. The story by the way is that of The Prodigal Son.
Wouldn't this be an AWESOME idea to do in preschool??
Then you will meet some people from OM Philippines. OM stands for Operation Mobilisation. OM Philippines works in partnership with churches and organizations for world evangelisation through Missions Mobilisation, Cross-Cultural Training and Discipleship, and Transformational Ministries and Community Help among the least reached and the marginalized. If you wish to volunteer, you can email them at [email protected] or [email protected]
Finally you will come across the Café where you can sit down and have a quick snack while chatting with your friends or even a crew member! You can also head on to the Life X-perience where you can watch a video about HIV and even talk to someone who can tell you more about their experiences with HIV. A real eye-opener.
LOGOS HOPE schedule (as taken from the website):

So what are you waiting for? The Logos Hope floating book fair will only be in Manila until March 14 and will be going to Subic Bay for their final stop before leaving the Philippines! Go visit them TODAY!!!
For more information, visit their website at www.logoshope.org or follow them on Twitter
You may also contact them directly through:
Alte Neckarelzer Str. 2
74821 Mosbach
Germany
Tel: +49 (0)6261-92630
E-mail: [email protected]
As for OM Philippines, you can contact them here:
P.O. Box 12373 Ortigas Center
1605 Pasig City, Metro Manila Philippines
Head office: 1052 Baltimore St.
Brookside Hills Sbdv.
Fax: (+63) (2) 655 3753
email: [email protected] or [email protected]
ALL ABOARD THE LOGOS HOPE!!!