When companies or groups award someone with an all expense paid trip to a certain place, I always just assumed that they'd just hand over the cash or certificates and their role was done. Boy was I wrong… well, at least for the case of 7-eleven.
As mentioned in my previous entry, 7-eleven has had a total of 3 runs in the past years where they award the top 3 males/females from the 21k and 42k categories with a slot to an upcoming international marathon. For this year, winners were awarded with a slot and the chance to compete at the Laguna Phuket International Marathon. Moreover, they were given an all expense paid trip to enjoy Phuket while there. The best part of it was that the 7-eleven team was really with them through it all. Making sure that our Filipino delegates were getting nothing but the best. Now that's what I call true dedication and support.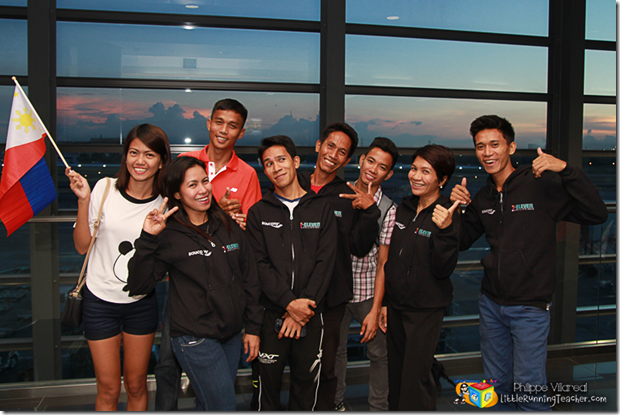 The top 21k and 42k runners from this year's 7-eleven run excited to represent the Philippines!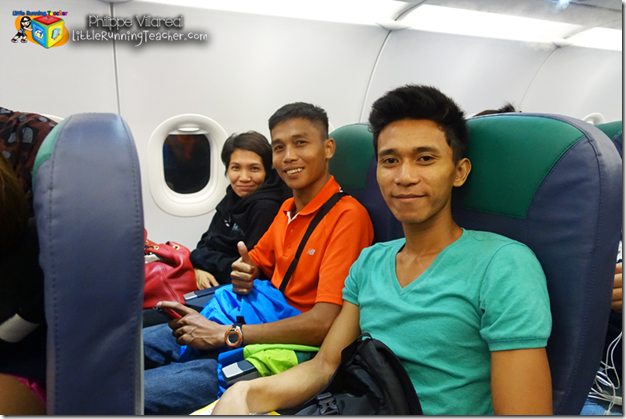 Decerel, Elmer and Mark Anthony on the plane. Ready for their marathon!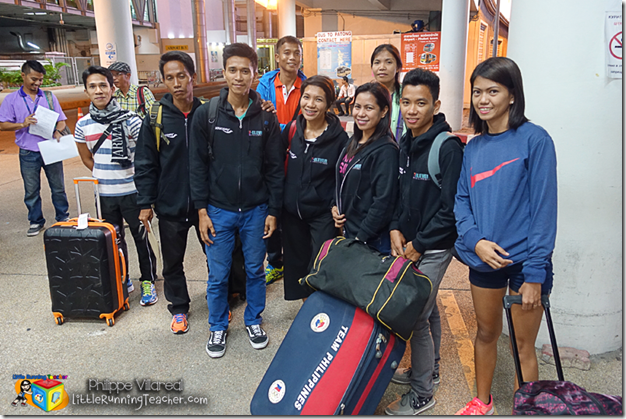 Touchdown: Phuket, Thailand
We departed Manila last Friday night, June 5, 2015. Prior to our departure, the 7-eleven team made sure that these runners were able to get a decent meal. We arrived in Phuket 5 hours later, tired and ready for bed at Patong Paragon Hotel. A hotel that's literally just 3 minutes away from the beach. The hotel was really nice! They even had a bar INSIDE their pool! Had I not been so tired, I would've invited the runners for a night drinking! haha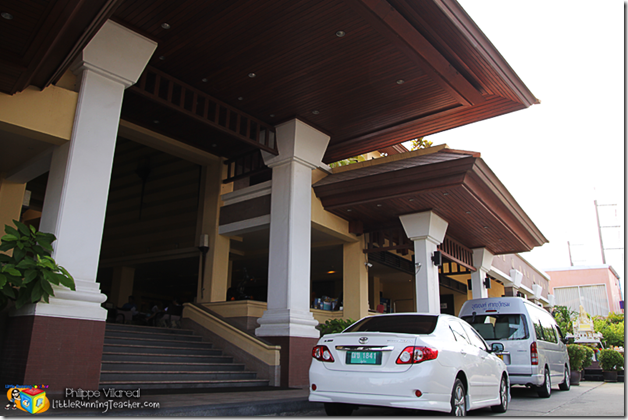 I love how open the hotel is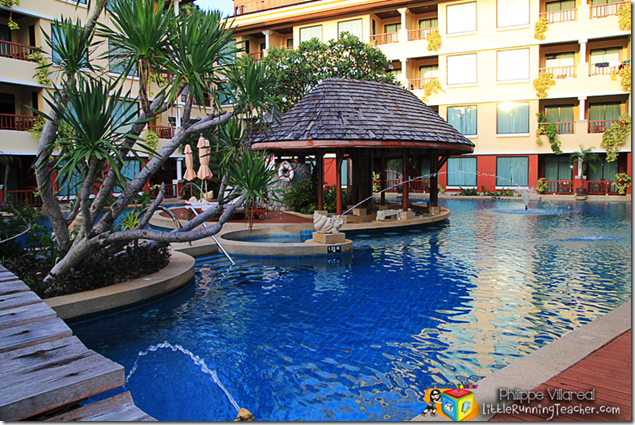 I love the pool at Patong Paragon Hotel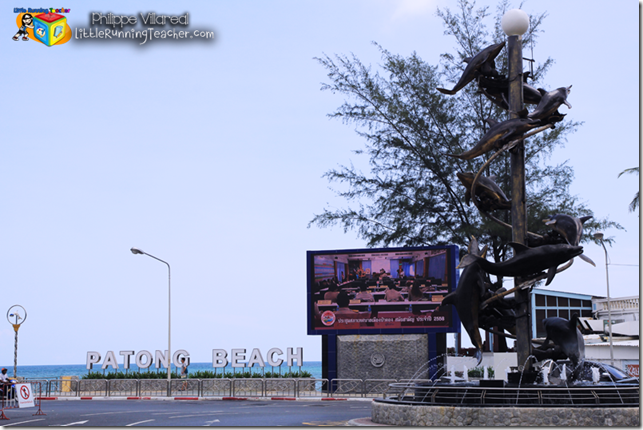 See, the beach is RIGHT OUTSIDE our hotel
Day 1: Claiming of Race Kits
Our itinerary was properly arranged to make sure the runners had enough time to rest before and after their run, without missing out on the adventures that await them in Phuket. Hence, on our 2nd day, the 7-eleven team accompanied the runners to claim their race kit and gave the rest of the day off. The race expo was well organized, and claiming was fast and simple. We could learn a thing or two from the organizers for races held here in the Philippines.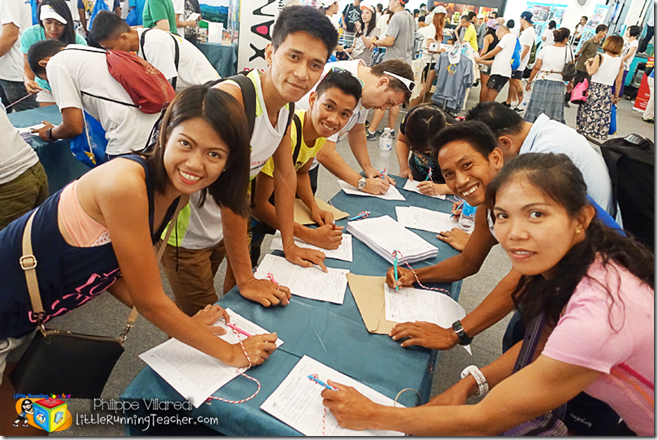 lunch time at Baan Rim Pa
Day 2: The Laguna Phuket International Marathon, Tiger Kingdom and Rang Hill
was the day of the big race. We were all up and ready by 3am, including the entire 7-eleven team who even brought flags with them to cheer on the runners! Everyone was just so supportive! And of course, our Filipino delegates brought home the gold! Mario Maglinao won overall champion while 6 others placed in each of their categories. You can read more about their experience in my previous entry – .HERE
Congratulations once again to ALL of the winners! You really made us proud!! It was a different feeling to actually KNOW the winners! GALING! …and to think they just ran a 42k marathon, these runners just took a quick nap and we're already eager to see the rest of Thailand.
First stop of the day was Tiger Kingdom!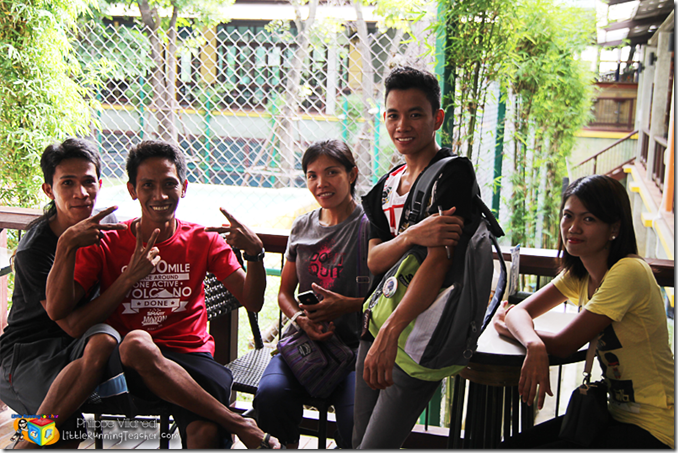 Excited to see the tigers!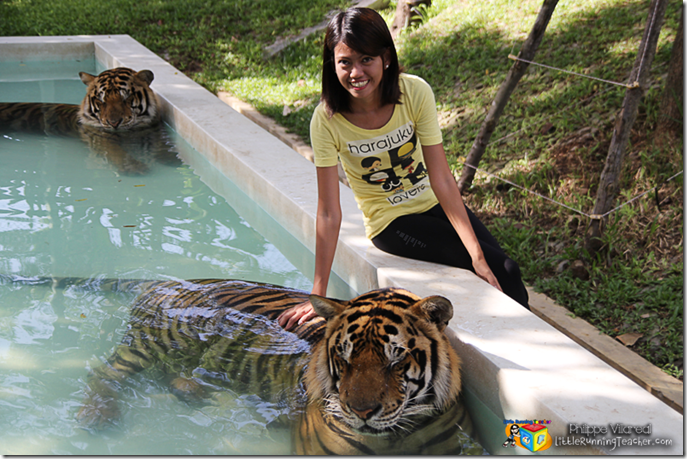 This is Mickey, one of the large male tigers at Tiger Kingdom. Behind him is Mocha.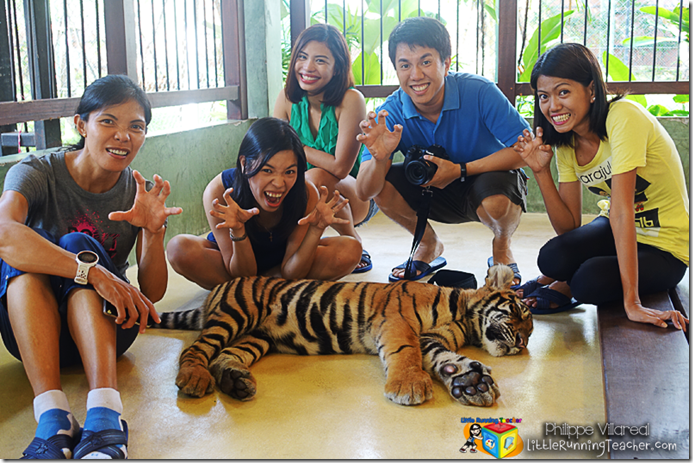 This is Kao Tun, a 4 month old baby tiger. He is NOT sedated but was still very sleepy when we visited him
Seeing these tigers was the highlight of my trip, though I think we got too excited of merely being in the pen with them that we forgot to wait for them to wake up! Hence, I shall visit Tiger Kingdom again soon! Animal cruelty is also NOT tolerated in this place, they take very good care of their tigers. Being an animal lover myself, I was not at all scared of the tigers. A part of me wanted so bad to cuddle with them the way I do with my cats at home.
Next stop, Rang Hill or City Hill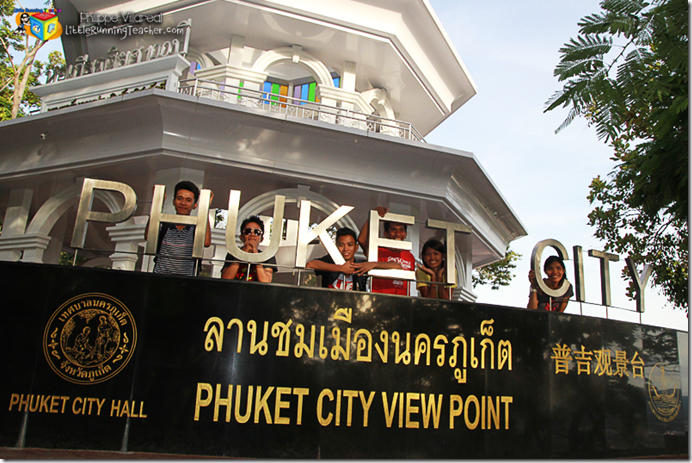 Rang Hill is one of Phuket's most famous viewpoints as it offers a great view of the town as well as some neighboring islands. We came here quite early in the day, I can just imagine how this would look at night, or better yet, on New Year's eve!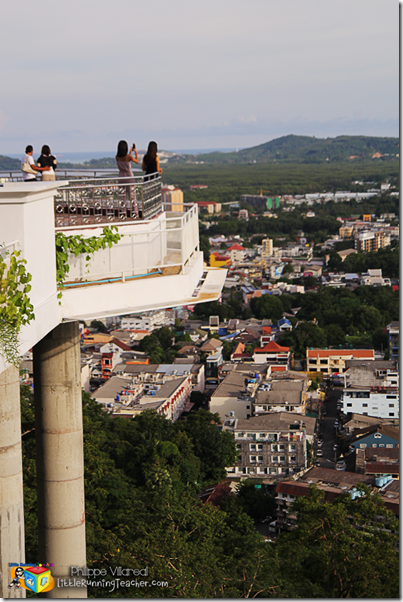 As the runners were still a little bit tired after this morning's activity, the 7-eleven team decided to call it a night. We had dinner at a nearby restaurant, some of us headed straight to bed after while the others decided to explore Phuket's night life.
Day 3: A Visit to Promthep cape
It was our last day in Phuket, but we weren't just ready to go home! We started the day early so we could squeeze in a little more sight seeing and exploration before heading back to Manila.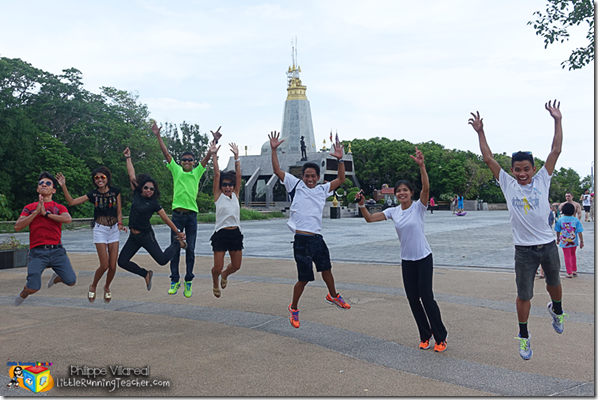 Promthep Cape is one of Phuket's most famous locations, especially at night. Locals and tourist head over to watch the sunset at its peak. They say, that it's one of the best places to watch the sunset! Unfortunately, we didn't have time for a night visit. Hence, I promise to be back! I can't miss that sunset. We had fun nonetheless, and still enjoyed the majestic view.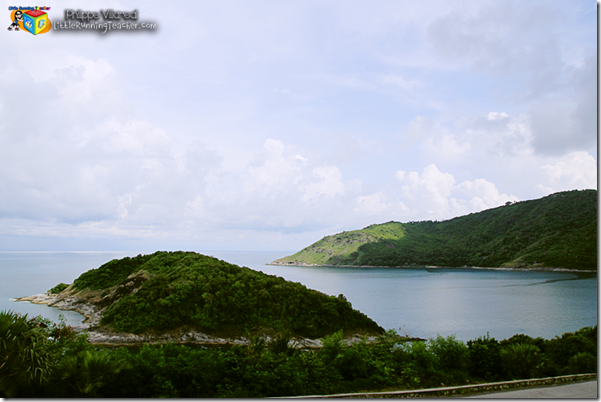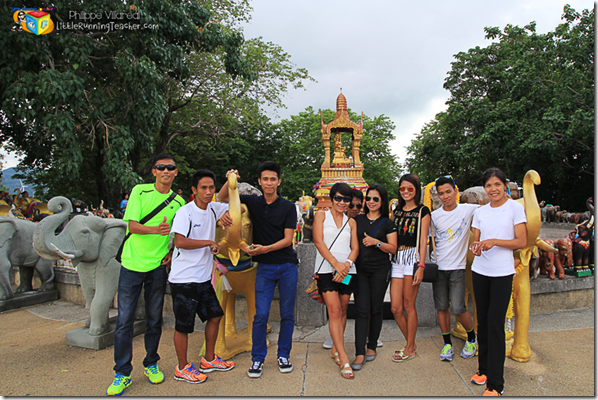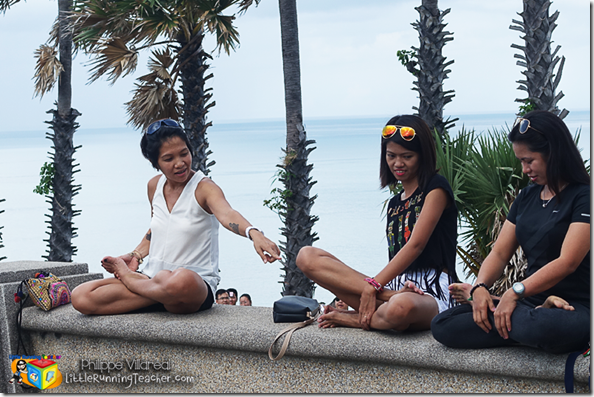 Big Buddha
Ooh… Big Buddha was BIG! The Big Buddha is one of Phuket's most important landmarks. It sits of top of the Nakkred Hills and is 45meters high! It can actually be seen all the way from far away.
The place was still under renovation but we still enjoyed the view nonetheless. Short sleeves and shorts aren't encourage here as respect to Buddha. No worries though as they provide sarongs which you may borrow free of charge. All they ask if a small donation from the goodness of your heart.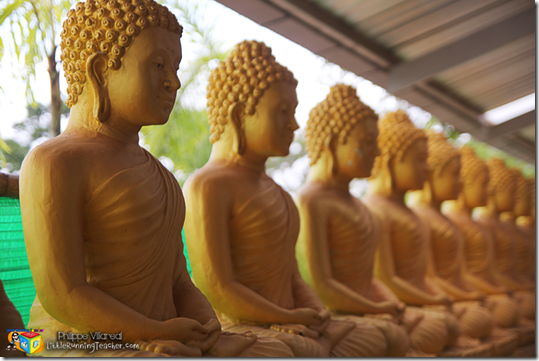 Wat Chalong
Being as the majority of Thais are Buddhist, Wats (or temples) are sacred symbols of Thailand. There are 29 Buddhist temples across Thailand and Wat Chalong is considered one of the most important. It is dedicated to Luang Pho Chaem and Luang Pho Chuang, monks who led the citizens of Chalong against the Chinese rebellion in 1876.
This basically wrapped up our tour. However, it wouldn't be complete without visiting local shops for souvenirs and local food for our loved ones. So we dropped by Pornthip and some outlet shops to make sure we had enough pasalubongs  for our family.
It definitely was one fun and educational adventure. Not only did I get to explore Phuket for the first time, but this was also the first time I got up close and personal with the elite runners. It was a blessing to have heard their stories and experienced this part of the journey with them. Thank you the the 7-eleven team for not only giving our Filipino runners this opportunity, but for allowing me to witness it as well.
So if you guys want to experience something like this too, then you better start training as early as now and get ready for the next 7-eleven run!