We're all familiar with the 7-eleven runs held in the Philippines. I've wrote about it each time it happens and I'm sure a lot of you have experienced running it first hand. Most of us recall the 7-eleven run for their colorful singlets, unique routes and even plentiful goody bags. However, did you know that since starting, 7-eleven had been sending Filipinos all over the world to join and compete in various international marathons?
In the past 2 years, the top 3 Filipinos for the male and female category had been sent abroad to represent the Philippines. In 2012, the 6 winners of 7-eleven's Run 800 were sent to join the Angkor Wat International Marathon, while winners of 7-eleven's Run 1000 last year (2014) joined the Seoul Race in South Korea. This year, upon introducing the 42km category to their races, 7-eleven didn't just send the 6 but 12 participants – six 21k winners and six 42k winners – to compete in the Laguna Phuket International Marathon. Unfortunately though, due to passport problems and other personal matters, only 9 of them pushed through.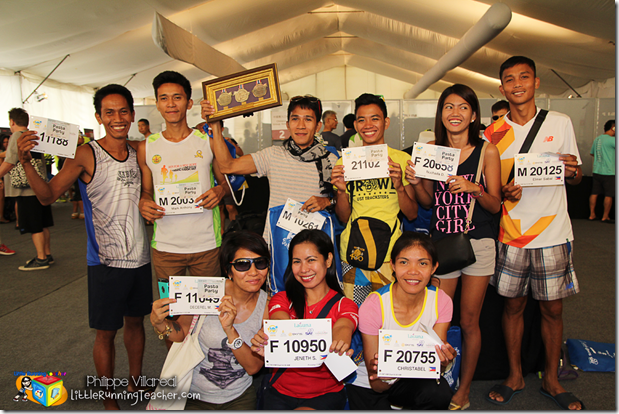 The 9 Filipino Delegates after claiming their race kits for the 10th Laguna Phuket International Marathon
Filipino Delegates at the Laguna Phuket International Marathon
After being crowned as winners in 7-eleven's run 1500 last March, the runners had to continue their training as their next challenge would come only a few month's later at the Laguna Phuket International Marathon. Last June 7, 2015, our Filipino runners gave their best as they all hoped to win the much coveted award. They all gave it their best, and in the end, 7 of them placed in each of their category with Mario Maglinao winning overall champion of the 42k category and Christabel Martes winning first in the women's 21k category. Though 2 of them did not make it to the top, they too have their own stories and struggles that will surely inspire. Continue reading about them below.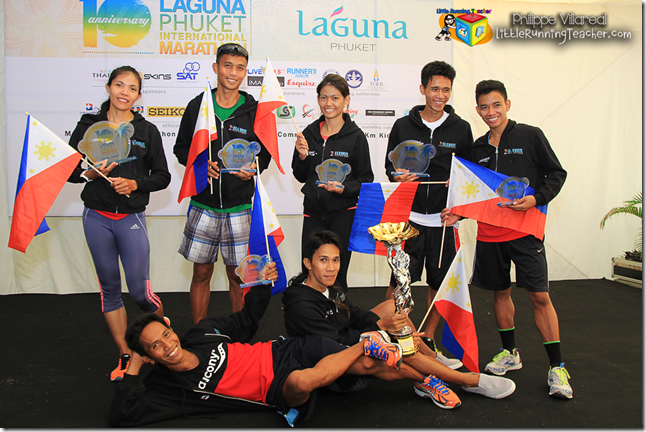 (L-R) Christabel Martes, Elmer Sabal, Janice Tawagin, Mark Anthony Oximar, Gregg Osorio, Eugine Postrado, Mario Maglinao
Their finished times/ categories are as follows:
SuperMario Maglinao 1st place overall champion 42k with a time of 2:55:31
Christabel Martes 1st place 21k women with a time of 1:25:08
Elmer Sabal 2nd 21k overall male at 1:17:33
Mark Anthony Oximar 3rd place 21k male with a time of 1:18:03
Janice Tawagin 3rd place 21k age category at 1:46:05
Gregg Osorio 3rd place 21k age category at 1:25:00
Eugene Postrado 3rd place 42k age category at 3:03:58
Congratulations to all our winners and finishers! You truly make the Filipinos proud!
Getting to know the 9 Filipino Delegates at the Phuket International Marathon
I've been running for so long but never got to really watch and follow the elite runners' stories and their road to 42k/21k. It was an amazing journey that I just have to share with you guys!
Mario Maglinao
Mario Maglinao wins overall 42k champion at the 10th Laguna Phuket International Marathon
Mario is a 27 year old dad of one. He currently works for A Runner's Circle (ARC) along Roxas Blvd. He started running back in college and was soon discovered by ARC owners Raul Aquna and Joe Matias. He used to involve himself in a variety of sports such as basketball and volleyball, but he soon realized his true love for running and settled for this. "Masaya pala tumakbo" (I realized it's fun to run), shares Mario. He shares that during the Laguna Phuket International Marathon, he experienced some cramps and had to stop a total of 14 times. He did not expect to win after this but was still ecstatic that he was able to get ahead especially after the first half.
Lastly, Mario shares,"if you really want to run and have a dream to reach, you really need to train hard to reach that goal."
Christabel Martes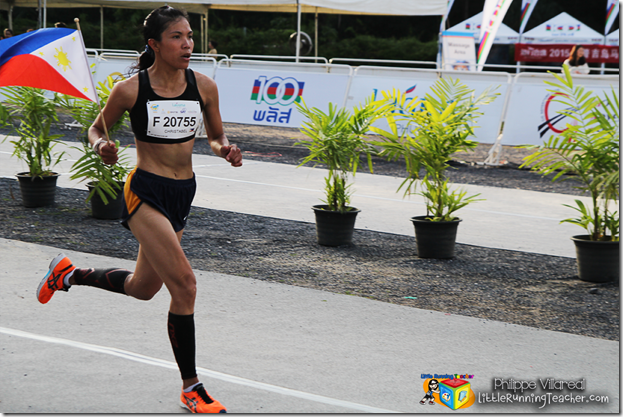 Christabel Martes wins 1st place for the women's 21k category at the 10th Laguna Phuket International Marathon
Christabel is a 35 year old single mother of one from La Trinidad, Benguet. She started running back in 1992 but had no intentions of ever running a full marathon. She joined sprints in Palarong Pambansa and already won a couple of medals back then. Her college teacher eventually suggested that she start joining runs as she had potential to win. Her first 21km was in 1999 in Panagbenga, a few months later,  she also completed her first marathon at the Milo Run where she won 1st place.
Christabel's journey was not particularly easy. She shares that she once had an injury that hindered her from running. Despite her mind wanting to push harder, her body just couldn't manage any longer. Hence, she had to go through therapy and put running on hold for a year. She had to skip the SEA games for 2013 but got stronger right after. Another struggle she had to go through was her frustrations in not being able to compete in the olympics as she did not win the majority's votes. However, she continued to push harder and hopes that one day, she will still be able to fulfill this dream.
"If you have injuries, just rest and get better… because it WILL get better. Once recovered, just be wiser in your training as well as food intake."
Elmer Sabal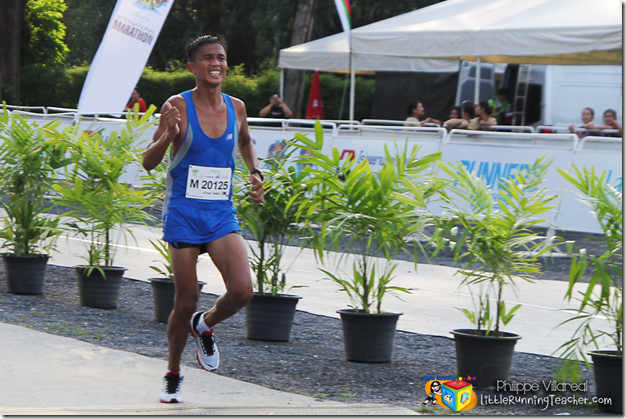 Elmer Sabal wins 2nd place for the 21k male's category at the Laguna Phuket International Marathon
Elmer is a 33 year old member of the Army and a father of a 7 year old son. He started running in 1998 after following his brother's footsteps. According to Elmer, his brother was a champion in his sport, volleyball and upon graduation, their school principal approached Elmer and told him that if he didn't follow in his brother's footsteps, they would fail him. Talk about black mail! (haha) Nonetheless, Elmer followed their request and became the champion he is today.
According to Elmer, one of the toughest challenges he had to go through were his injuries. One being a pulled hamstring, and secondly being the wounds on his feet. He shares that back in high school, they didn't have any nice shoes to run with, so they'd run barefoot instead. He accidentally stepped on something sharp and still suffers the pain until today. That however doesn't stop him from running and winning the prize. He just needs to be careful.
"You have to be disciplined – no smoking and drinking. Train hard and persevere."
Mark Anthony P. Oximar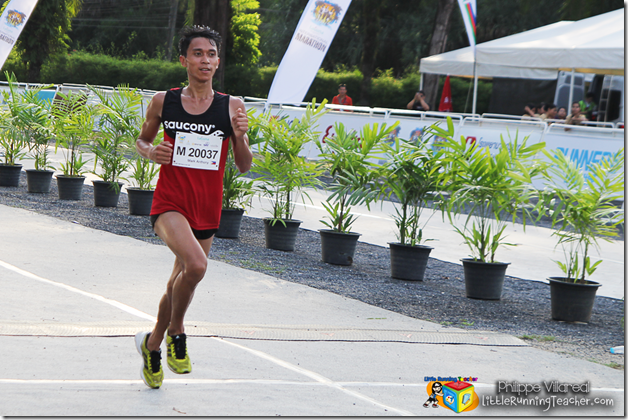 Mark Oximar wins 3rd place for the 21k male category at the Laguna Phuket International Marathon
Mark is a 21 year old student from the Polytechnic University of the Philippines (PUP). He started when he was still young but never really took it seriously until he was in 3rd year high school. When asked why he started running, he shares that besides fitness and the enticing prizes, he started running more seriously because he felt envious of the elite runners. When joining fun runs, he would often see the elite runners go up on stage to claim their trophies or medals. This made Mark decide that one day, he too will go up on that stage and claim his prize.
"Everything can be difficult when your training, the important thing is that you believe in yourself. Try running, it will aid in your health and fitness, who knows, you might also be an elite runner like us."
Janice S. Tawagin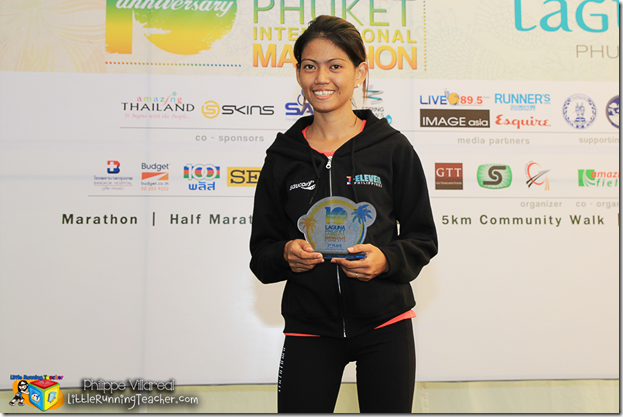 Janice wins 3rd place for the 21k women's age category at the Laguna Phuket International Marathon
Janice is a 24 year old member of the Philippine Army. She has been running since young, participating in various track and field events, however, she didn't really take these too seriously. One day, a retired member of the army saw her and encouraged her to start competing as he saw potential in her. That was the start of history for Janice. Come 2011, she began joining fun runs and slowly started training. In 2012, she joined her first 21k run in Lipa and immediately won 1st place.
According to Janice, she had to stop going to school because her family could no longer afford it. However, thanks to her running, she was granted a scholarship in college and was able to pursue her studies. Back then, her reason for running was her studies. Today, she continues to run because someday, she dreams to be part of the National team.
"Sometimes we win, sometimes we lose. Let us not focus on our loses, just push through and follow your dreams. In the end, you too will be successful," shares Janice.
Gregg Vincent Osorio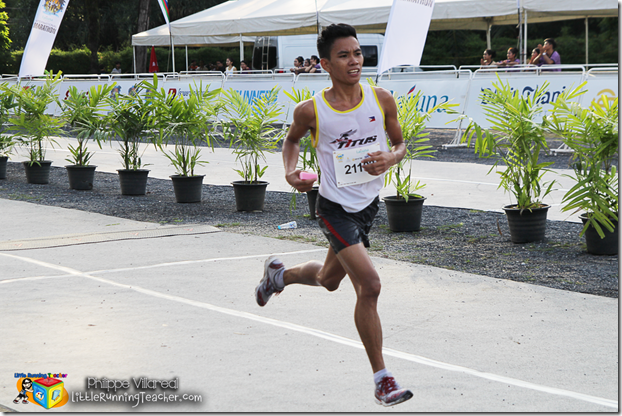 Gregg wins 3rd place for the 21k men's age category at the Laguna Phuket International Marathon
Gregg is a 22 year old student of the University of Sto. Thomas (UST). He started running in 2006, at a young age of 13 years old, after being encouraged by his uncle. He continues to run as it has paved the way for his education. Thanks to running, he is able to get a scholarship to continue his studies. Gregg has already come a long way at such a young age, but his journey isn't over. One day, he dream of being able to join the Olympics. He tells us that in order to get to where he is today, he really needed to put in a lot of time and effort. It's not always easy, but if you have a dream, you have to put in double.
One of the challenges he had to go through involves his love life. After going through a rough patch with his then girlfriend, Gregg lost his motivation and a lot of sleep as well. He developed insomnia which made it difficult for him to continue training. Today, Gregg chooses to focus on other things – particularly running – and advises others to put love aside for their dreams.
"Dapat mangarap ka ng mataas, kasi kung hanggang diyan lang pangarap mo, hanggang diyan lang maabot mo"
Eugene Postrado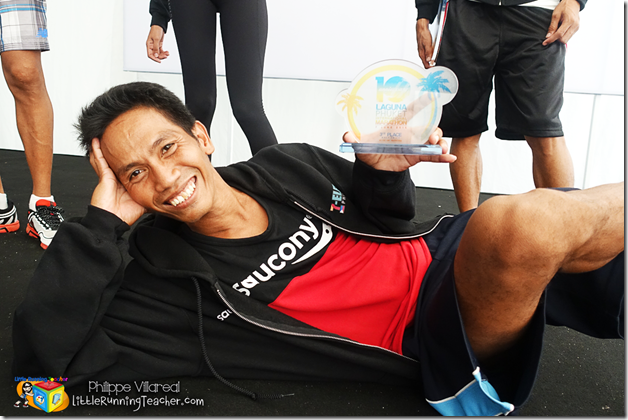 Eugene Postrado wins 3rd place for the 42k men's age category at the Laguna Phuket International Marathon
Eugene is a 36 year old father of three who works as part of the maintenance team in Masbate. He was enticed by his cousin and started running back in 1998. He shares that he felt envious seeing his cousin win all the time and decided to try it out as well. He trained with his cousin and eventually began competing. Eugene also tells us that he continues to run because he wants to stay healthy especially as he grows older.
One of the most difficult things Eugene experienced is the difficulty in training. He tells us that even if his body is tired and painful, he still pushes through with his training. This way, even if he loses the race, he knows he gave it his best.
He reminds other aspiring runners to never lose hope. Problems are part of life, they will always be there. We just have to stay positive.
Decerel Mendoza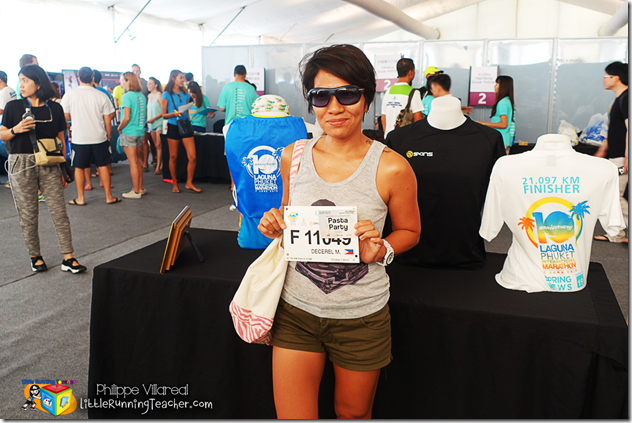 Decerel is a 42 year old single mom of 2 who works as senior operations manager for a BPO company. She started running only 2 years ago, in October 2012 and is already competing in international marathons. She joined the first 7-eleven run back in 2012 and ran the 21k category. Since then, she would always make sure to participate in 7-eleven runs. She had no idea that winners would be sent to run overseas and was really thrilled and excited upon receiving her award.
Decerel shares that her run at the Laguna Phuket International Marathon was one of the hardest and longest she experienced.  The country's heat and humidity got to her that she almost wanted to give up at the 35th km. However, she thought hard and decided to finish nonetheless. She was very disappointed, but still proud to have decided to finish especially at her age.
"Pain is temporary. A full marathon is gonna hurt, it's always gonna hurt, just keep going. There is no substitute for that feeling you get when you cross that finish line."
Jeneth Silvestre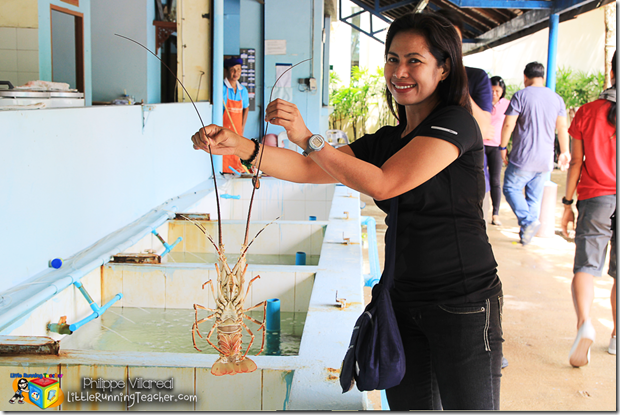 Jeneth is a 37 year old stenographer at Sandigan Bayan. She is married with one daughter. She started running in May 2012 with a short 3k run and slowly decided to run further in succeeding runs. In 2013, she joined her first full marathon and then her first ultra marathon the year after. She often makes it to the top 3 in the ultra marathons she joins, which entitles her to a free slot in the next ultra marathon. This got her addicted and got her running non-stop ultra marathons.
In the recently concluded Laguna Phuket International Marathon, Jeneth felt much disappointed in herself for not being able to finish the race. According to her, she was leading in the first 25km. However, she eventually started feeling side stitches, and the heat got to her. Her vision started to blur and the next thing she knew, she was already waking up in a hospital bed. This was her first international run which made it more difficult to accept that she wasn't able to finish. Nonetheless, she is thankful to be alive and credits this to experience.
"If you fail, just continue to train hard. Things like this really happen, don't give up. Another chance will come up that's perfect for you. Just keep pushing. You can do it"
The 7-Eleven Team Takes Pride in our Filipino Delegates

Before ending this post, I just want to commend the 7-eleven team for giving these runners the opportunity to chase their dreams. I always knew that runners were sent abroad to compete, but having been there to see it first hand… WOW! The 7-eleven team won't just simply award the prize, they were WITH these runners every step! They took care of the runners' accommodations, meals and even let them experience a little bit of Phuket. I hope more companies would do the same and encourage our Filipino athletes and talents to push harder. Hands down to 7-eleven, you've earned my respect.
Read more about their Phuket experience in my next article to be posted soon!
So…. better start training for the next 7-eleven run because being part of their top 3 amounts to PRICELESS experiences!