Preschool teachers… I mean, preschool kids (*wink) always have so much fun mixing paint! There are different ways to mix paint and all can be done in such a way that is fun and exciting for the kids. You can always just simple mix the colors in a cup, but you can also try other alternatives such as using a ziploc bag! We did this recently and the kids really had so much fun mixing and mixing! This activity gave them the opportunity to feel the paint without actually getting it all over their hands and clothes.
–
Another thing you can do to mix paint is through this COLOR BURSTING activity! My co-teacher gave me the idea, after which I changed it up a little. There are two ways to go about this activity, but either way, the outcome is FUN and EDUCATIONAL.
–
What you will need
2 Colors of Paint to Mix (We used red and yellow to make orange)
White Clay or Play Dough
Coffee stirrer
–
As mentioned earlier, there are two ways to go about this.
–
Option 1: Color Mixing
Give the kids two flat circular play doughs that can fit in their hands
Put a drop of red paint on one side, and yellow on the other
let them put the 2 pieces together and roll it around to make the white dough turn orange!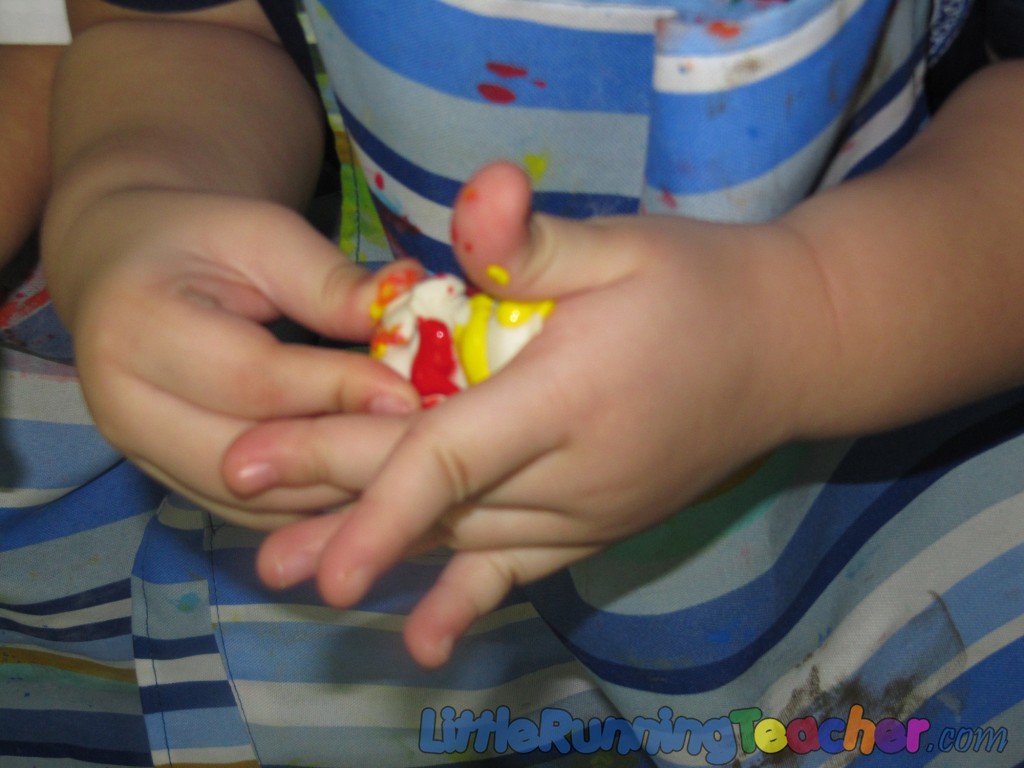 –
Option 2: Color Burst Surprise!
Even before showing it to the kids, prepare a small ball of white play dough
Press down on one part and place a drop of red and yellow paint. Don't mix yet.
–
3. Cover the hole with the clay/play dough and make sure there aren't any holes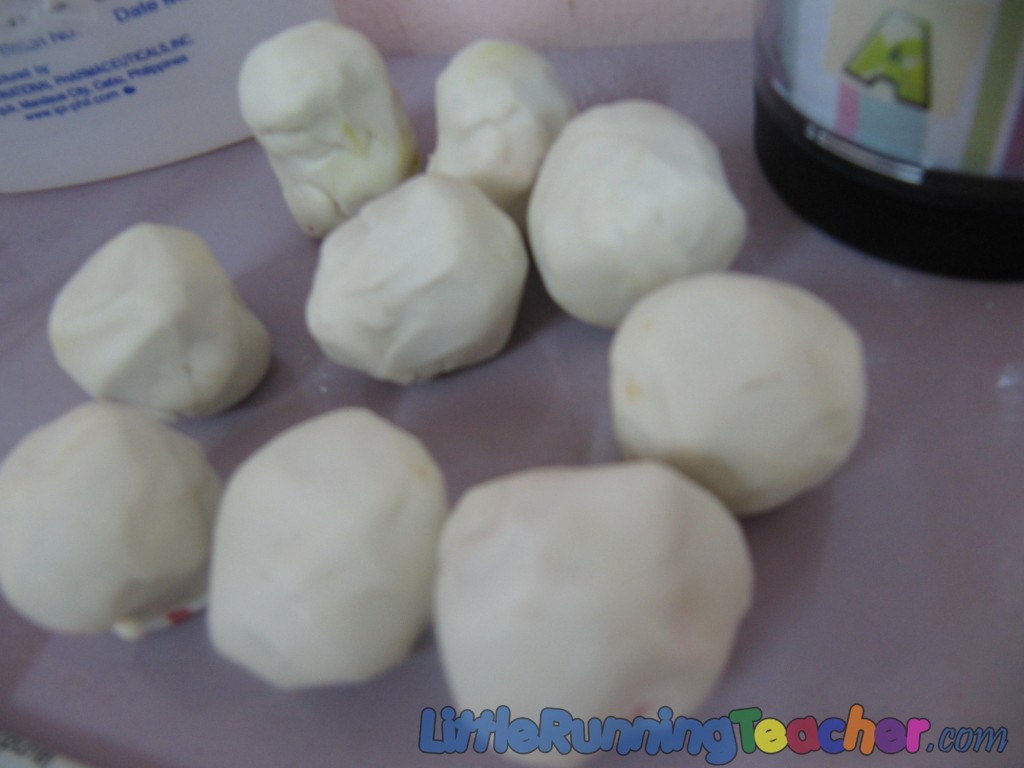 Don't they look like little squid balls?
–
4.  Hand the dough to the kids and have them start rolling! It was so funny to see the children's reactions as orange paint continuously came out of no where!