It's always fun to learn about our senses through a variety of experiments, wouldn't you agree? For our unit on the sense of smell, one of the activities we did with the kids was to create our own scented play doughs! Oh what fun the kids had, they were so proud of their works and couldn't believe they made it themselves. Who know play dough was so easy to make?
I got the recipe from eHow.com but I didn't follow it to the dot, I just adjusted based on what I though would help make it work better. More flour helps make the playdough dry enough to play with.
Scented Playdough
What you will need:
3 Tbsp. Cream of Tartar
1 Cup or More of Flour
Food coloring
Scent (perfume, food flavoring, etc.)
1/2 Cup Salt
2 Bowls
1 Cup Water
 –
–
–
What you will do:
Step 1: Mix the flour, salt and cream of tartar in a bowl
Step 2: On a separate bowl, mix 1 cup water with the food coloring and scent preferred
Step 3: Combine the 2 mixtures and starts mixing them together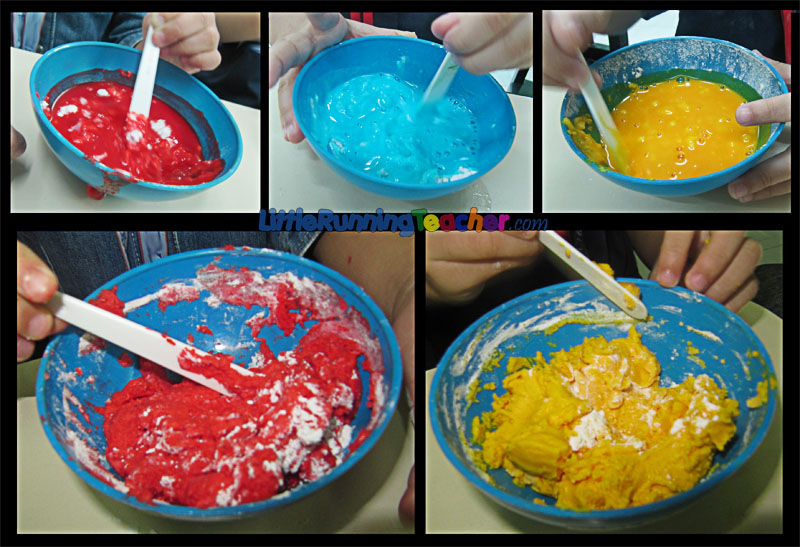 Add more flour as you see necessary (flour helps to harden the mixture)
–
Step 4: Continue kneading the dough until it becomes soft and solid like clay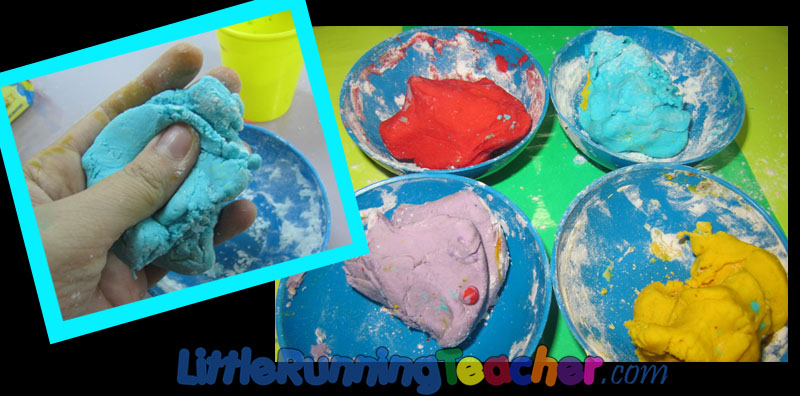 Step-
–
Step 5:  I  took some old Play-doh containers and printed some labels to give each child their own personalized AND SCENTED play-doh! If you don't have any containers, you can always just use a Ziploc bag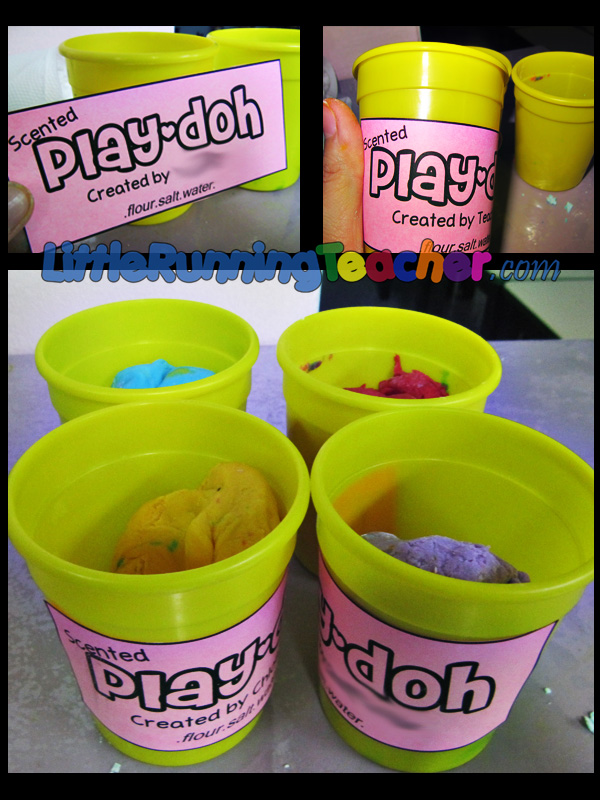 The kids were so proud of their work. They never realized play-doh was this easy to make! Moreover, they liked this even better because it smelled differently!