As a preschool teacher, I'm always on the lookout for fun activities my students would enjoy and learn from! During field trips, one of our favorite things to do is take the kids to a pizza shop so they get to make their own pizzas! I love the idea because it's not something the kids can just go and do on any day. It's something they only get to do on field trips. So when I heard that Aria was offering an addition to their kiddie menu which allowed the kids to create their own pizzas, I got as excited as the moms and dads!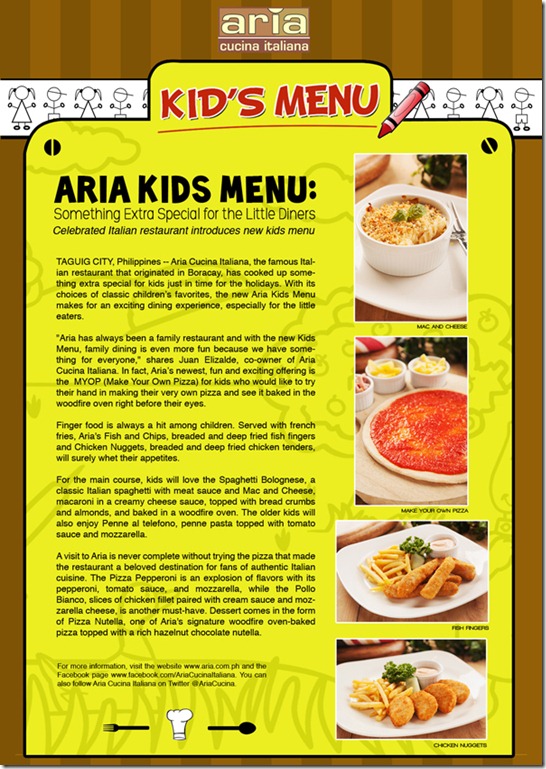 What's in store with Aria's Kid's Menu
–
"Aria has always been a family restaurant and with the new Kids Menu, family dining is even more fun because we have something for everyone," shares Juan Elizalde, co-owner of Aria Cucina Italiana. In fact, Aria's newest, fun and exciting offering is the MYOP (Make Your Own Pizza) for the kids who would like to try their hand in making their very own pizza and see it baked in the woodfire oven right before their eyes.
Aria doesn't stop at the kid's menu to make the little ones happy, they have a complete table set up for the kids! Their place mat is actually a coloring sheet and it comes with a box of crayons! I thought this was such a good idea especially for kids who have difficulty sitting still while waiting. At least now, mom and dad can enjoy a delightful conversation without needing to worry that their kids would run about.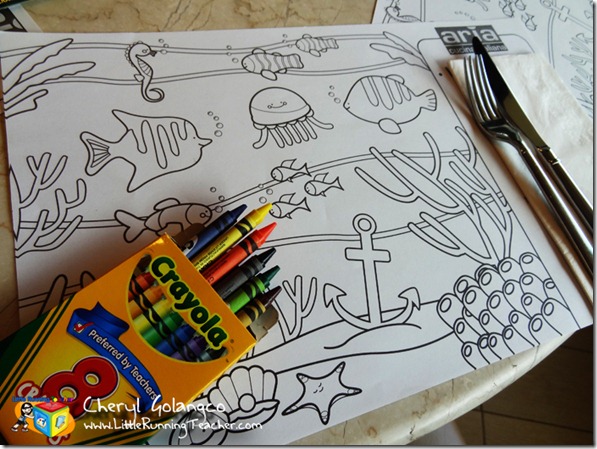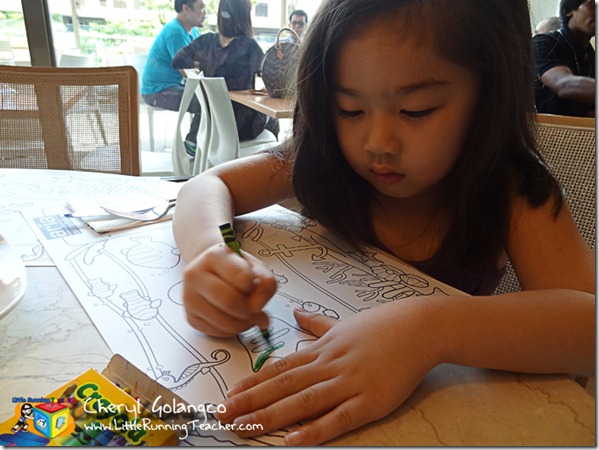 Sophia busy coloring
–
When restaurants have a kiddie menu, the dishes are usually similar to what the adults are having, only in smaller portions. For Aria however, they made sure their kid's menu was special. It offers a variety of dishes kids would love such as fish and chips (P250) and chicken nuggets (P280). YUM! I doubt mom and dad could resist it too!
–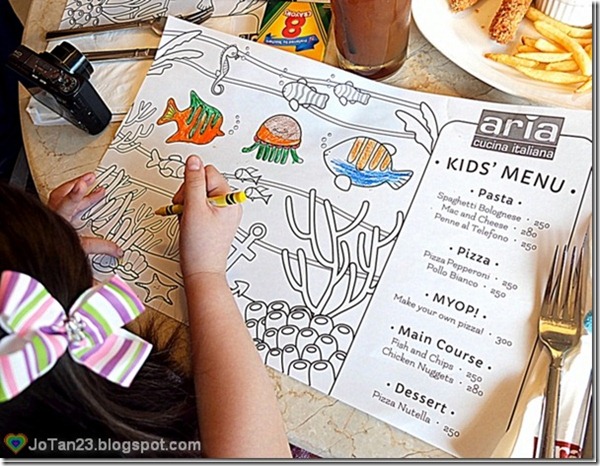 –
After settling in, it was time to try Aria's newest addition to the kid's menu…MAKE YOUR OWN PIZZA. The kids really enjoyed making their own pizza. It's as if their world of pretend just became real. What I love about the activity moreover, is the fact that they are given a choice as to what they want to put on their pizza. Included in the order is a cup of ham, cheese and pineapples. Some of them preferred to just put cheese… lots and lots of it!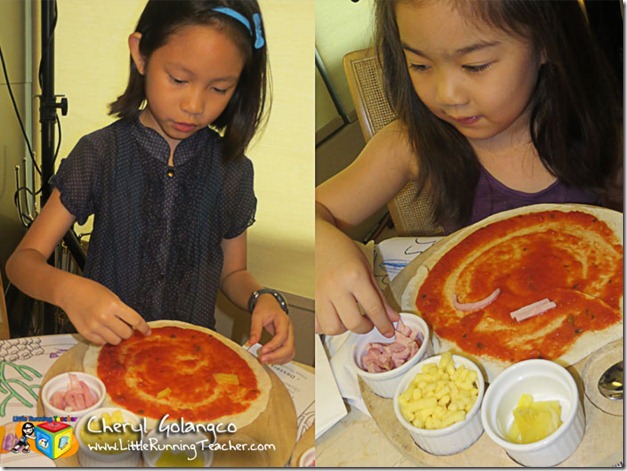 Kids putting on their favorites!
Once done, simply call on the waiter and he will give you a number stub for your pizza. They will then take the pizza to heat it up in the oven. YUM! The pizzas were returned after just a few minutes and the kids were thrilled to see their delicious work! They even shared a slice with us….and it was good!! Well worth every penny!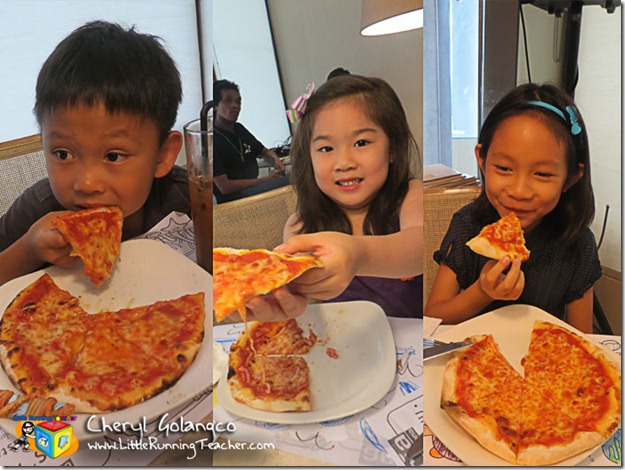 Want some pizza?
–
Aria Cucina Italiana
Unit NEUG 205, East Superblock, 30th St. corner 7th St.,
Bonifacio High Street Central, 1630 Manila, Philippines
www.facebook.com/AriaCucinaItaliana
Twitter.com/AriaCucina